Reviews
All Reviews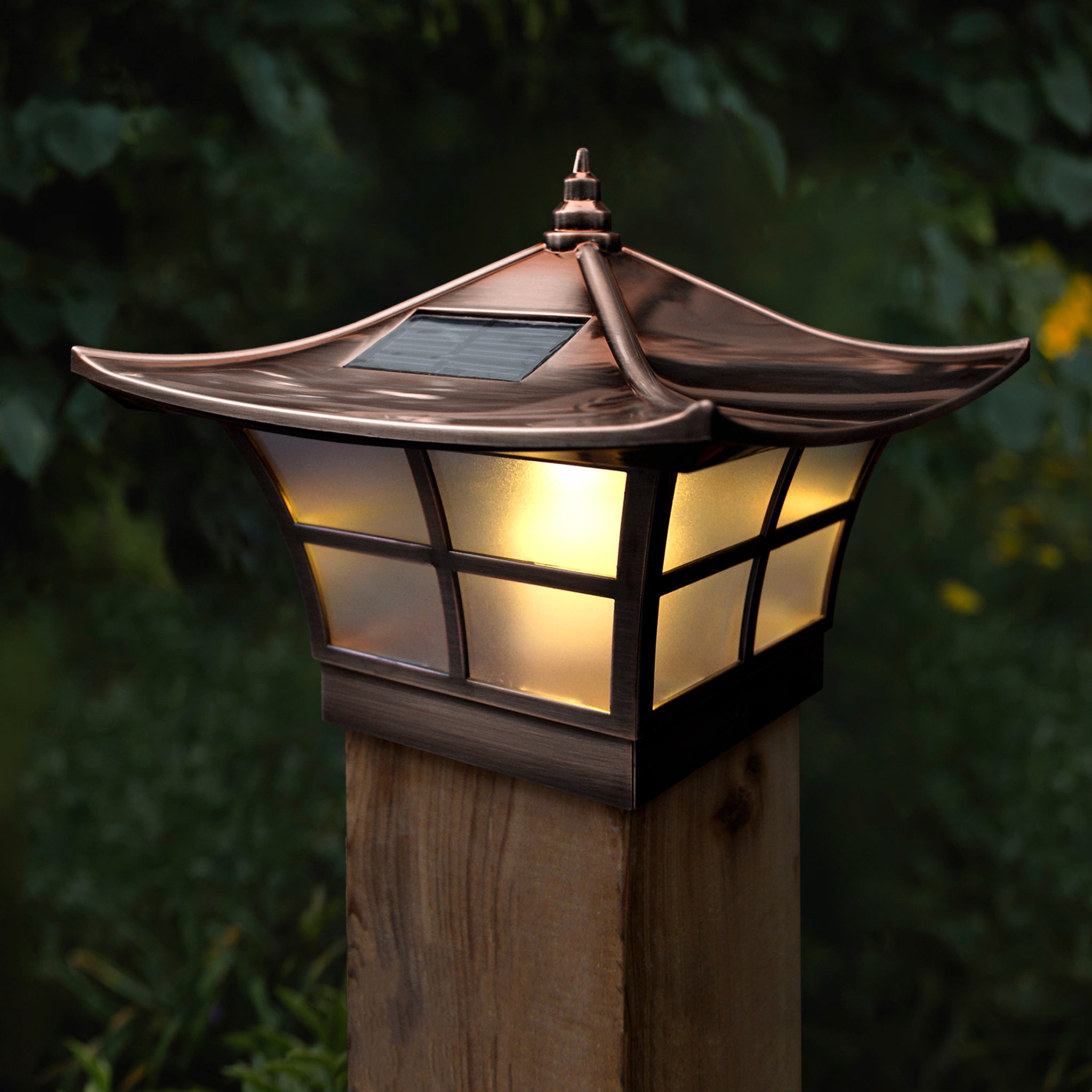 Excellent product, lasts forever!!!!
We purchased 3 japanese style lights for our posts in the front yard about 12 years ago and they still look like the day we put them on the postsl We put3 posts in the ground at different heights and put these beautiful white lights on them. They look beautiful and flicker like a candle and people who walk by comment on their beauty,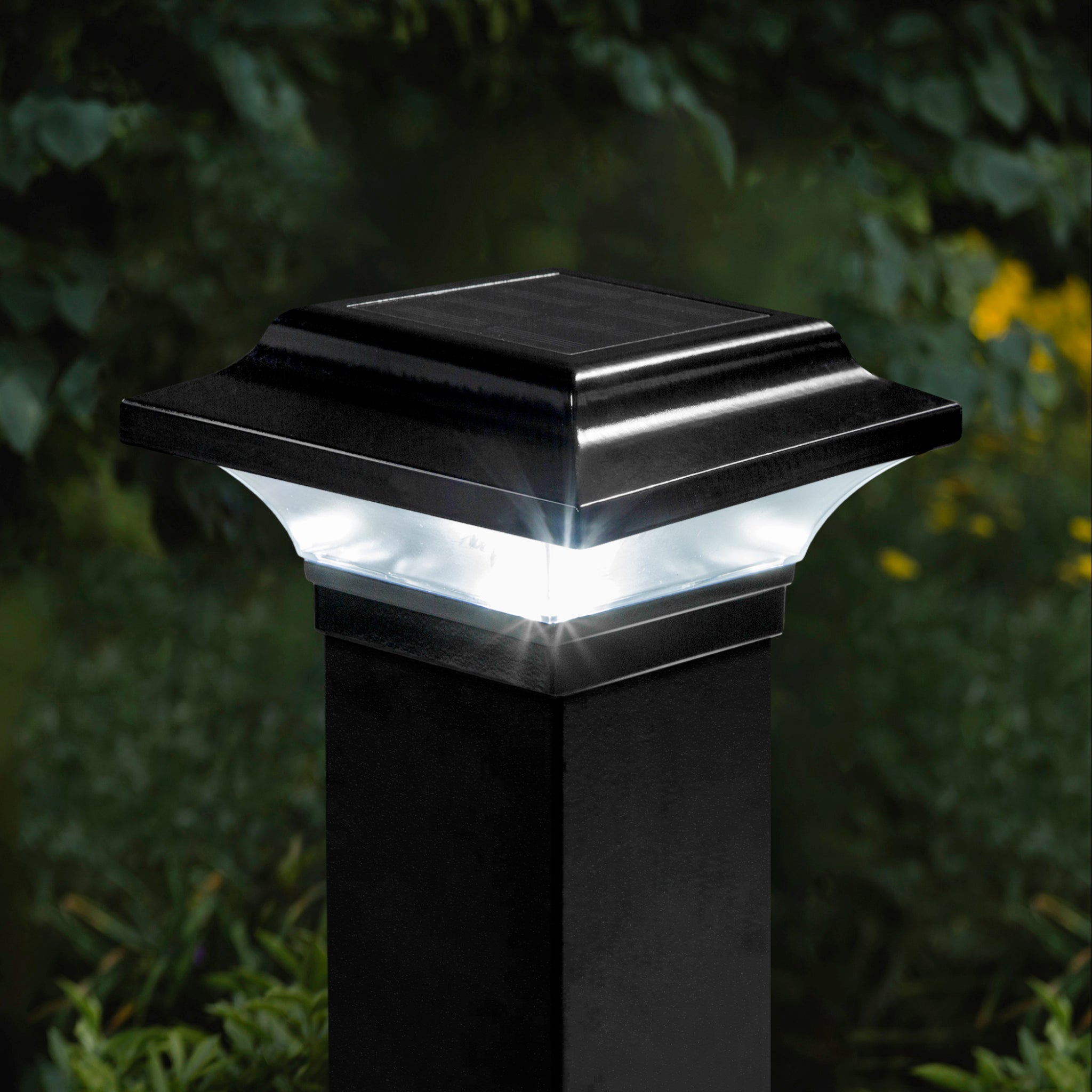 Beautiful Lights!
These are beautiful and a very useful addition to our new deck. Even the builder came back to check up on a few things and commented on how nice they looked and asked about the supplier. All too happy to send them to Classy Caps!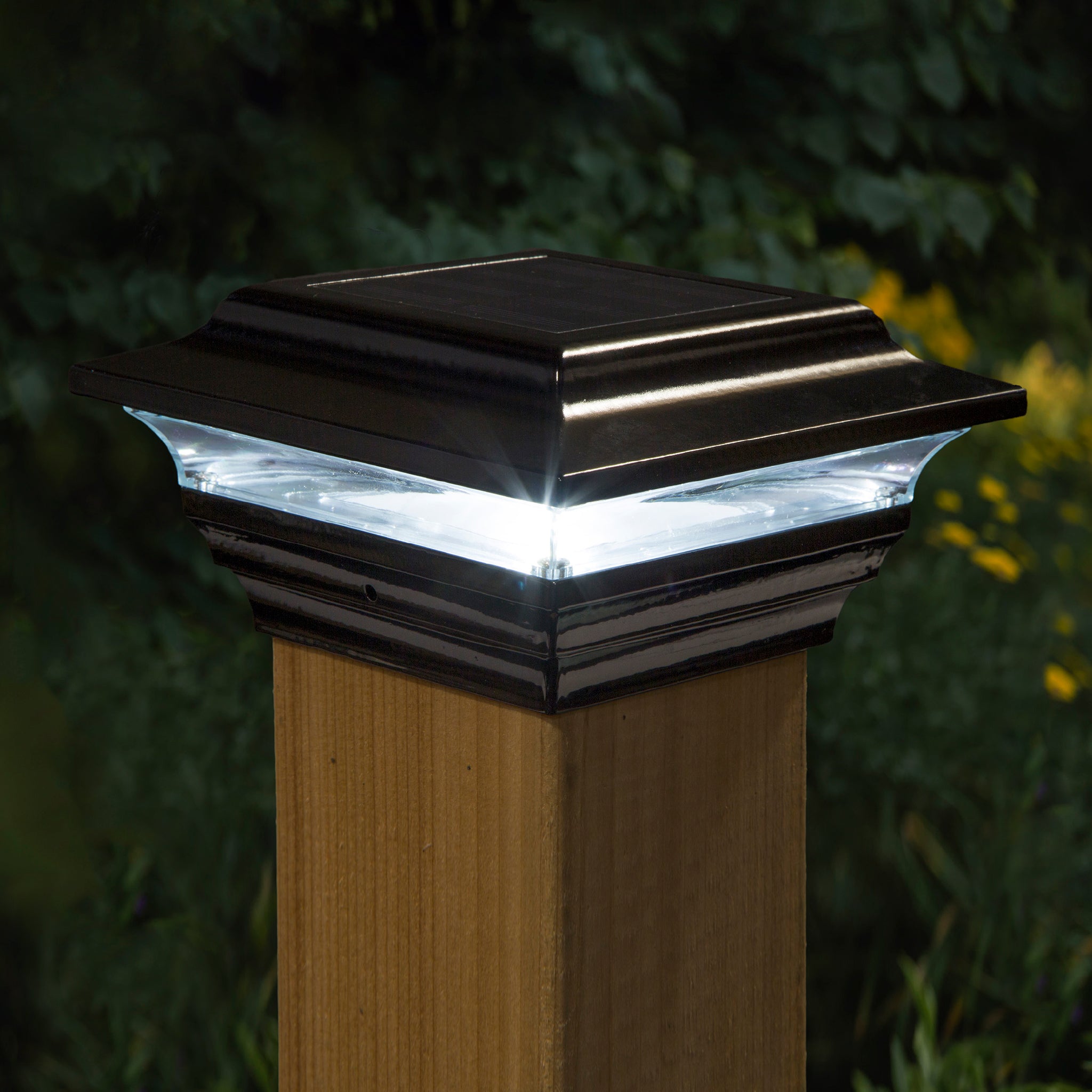 These are perfect!
I had been looking for something to fit 2" posts for 2 years before finally stumbling across these, and they're everything I was looking for. Installation was a breeze and, with the included adapters, they fit snug and look gorgeous when lit up at night. Bought 25 and each one is worth every penny paid. You want these!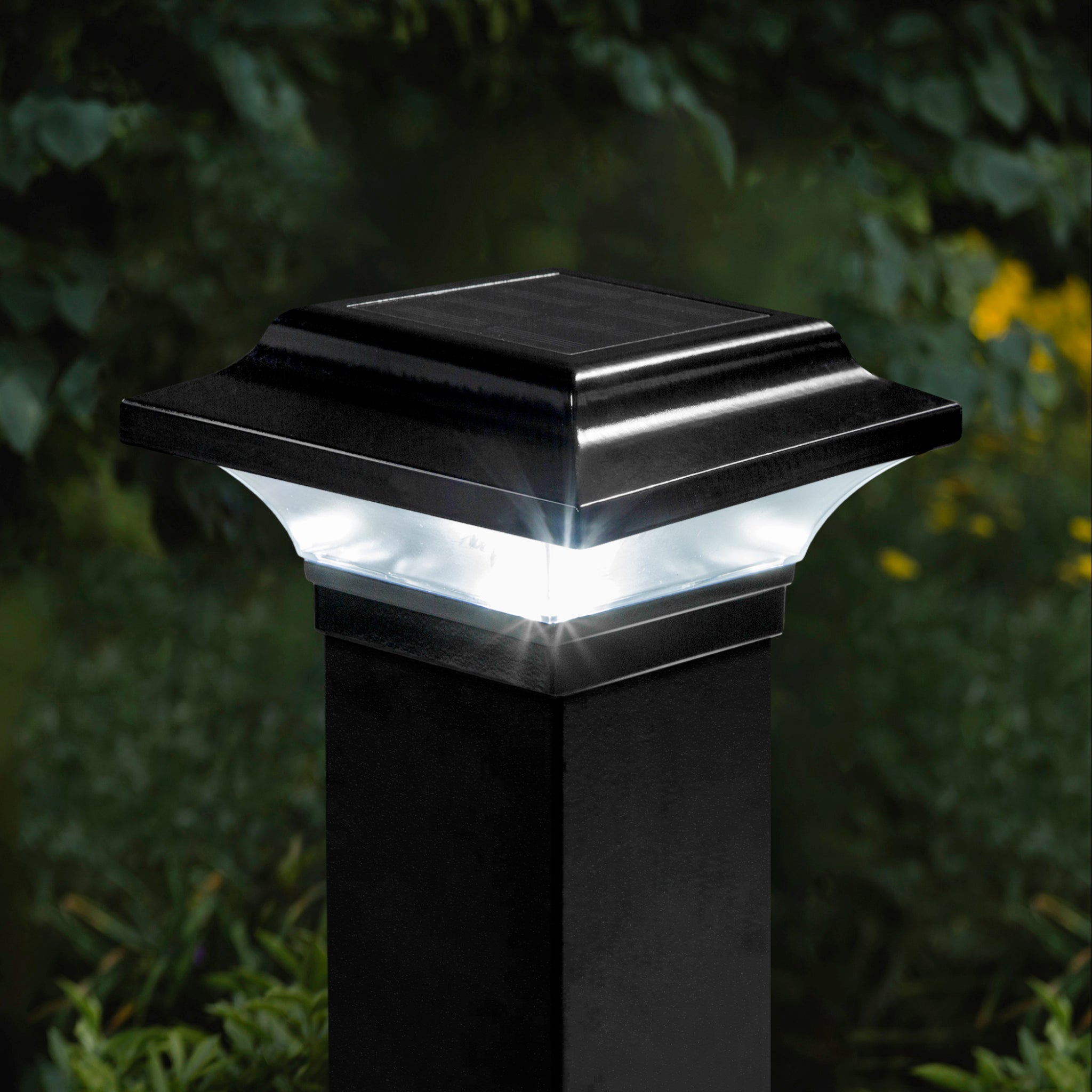 Treid and true
We had these lights for 5 yrs on the railings of our past homes deck. When I saw our new build had the same railing!!! Had to get these again!
They are awesome. Well made
Solar Post Caps
Classy Caps™ offers an extensive range of solar post caps - featuring styles and sizes that will fit over almost any PVC, wood, steel or aluminum post.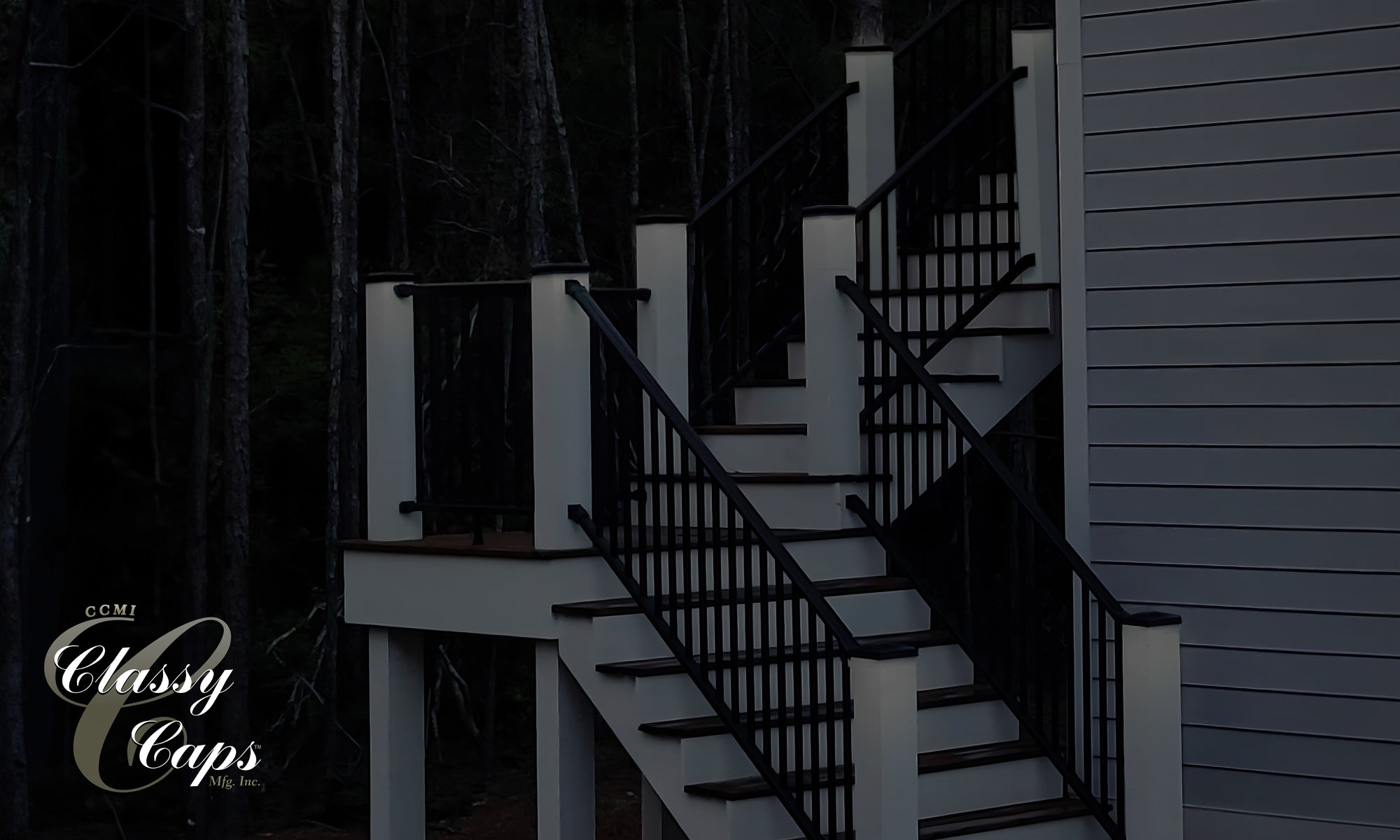 Before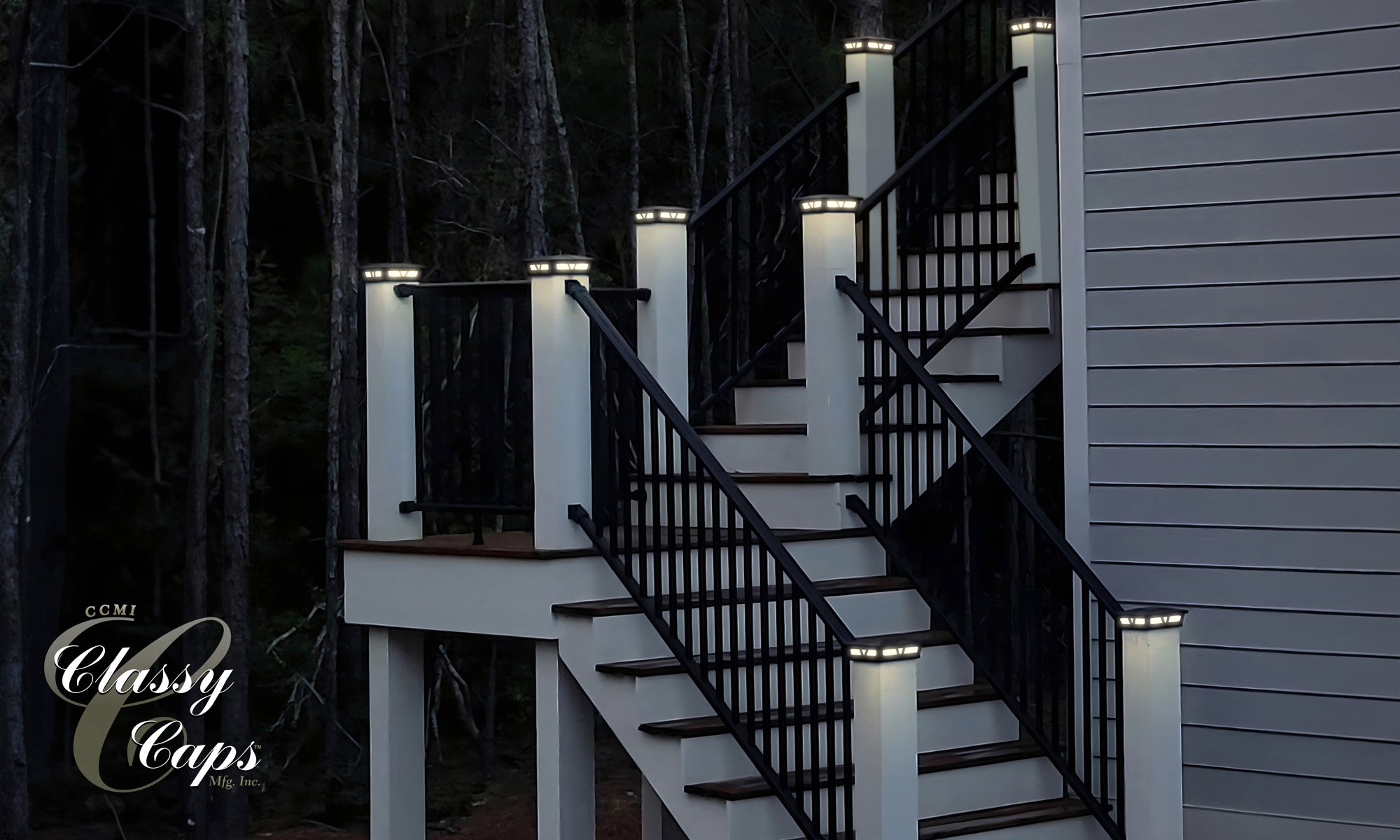 After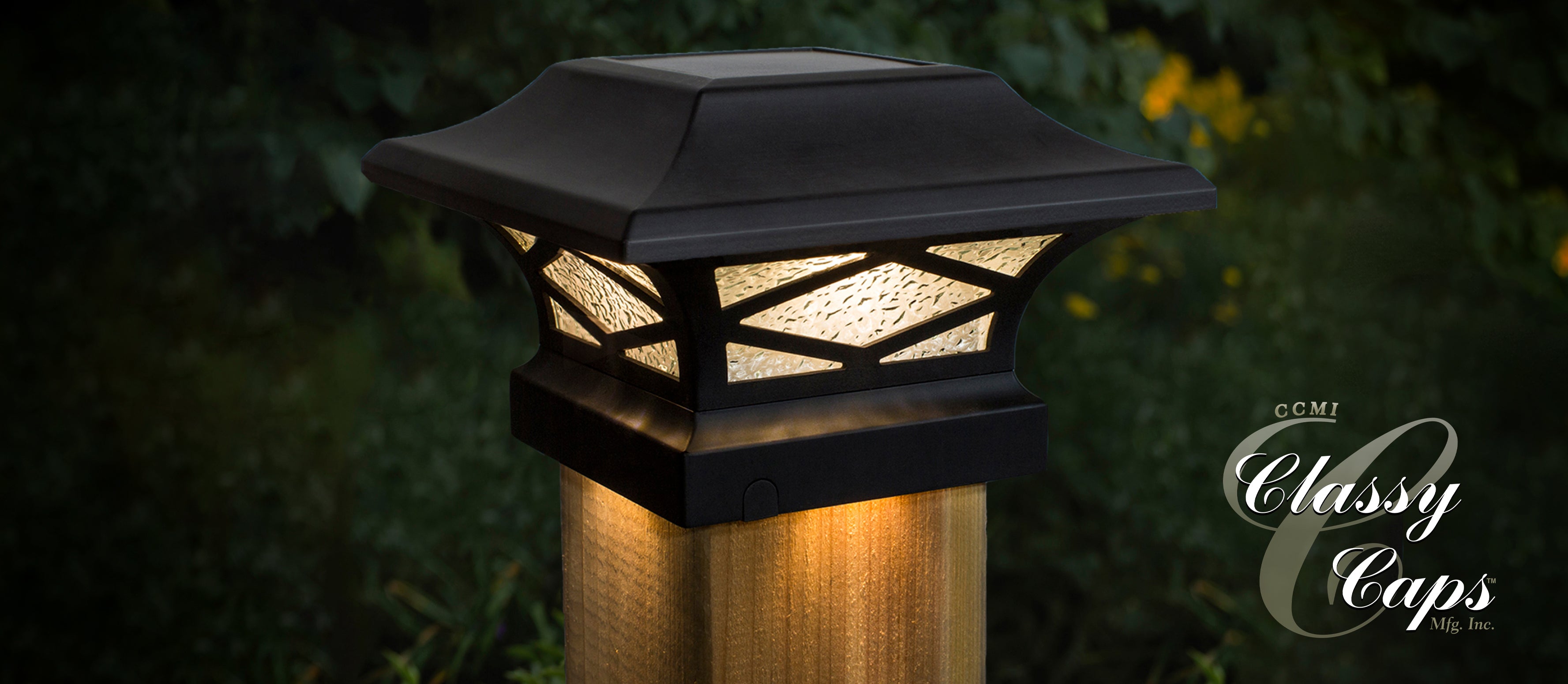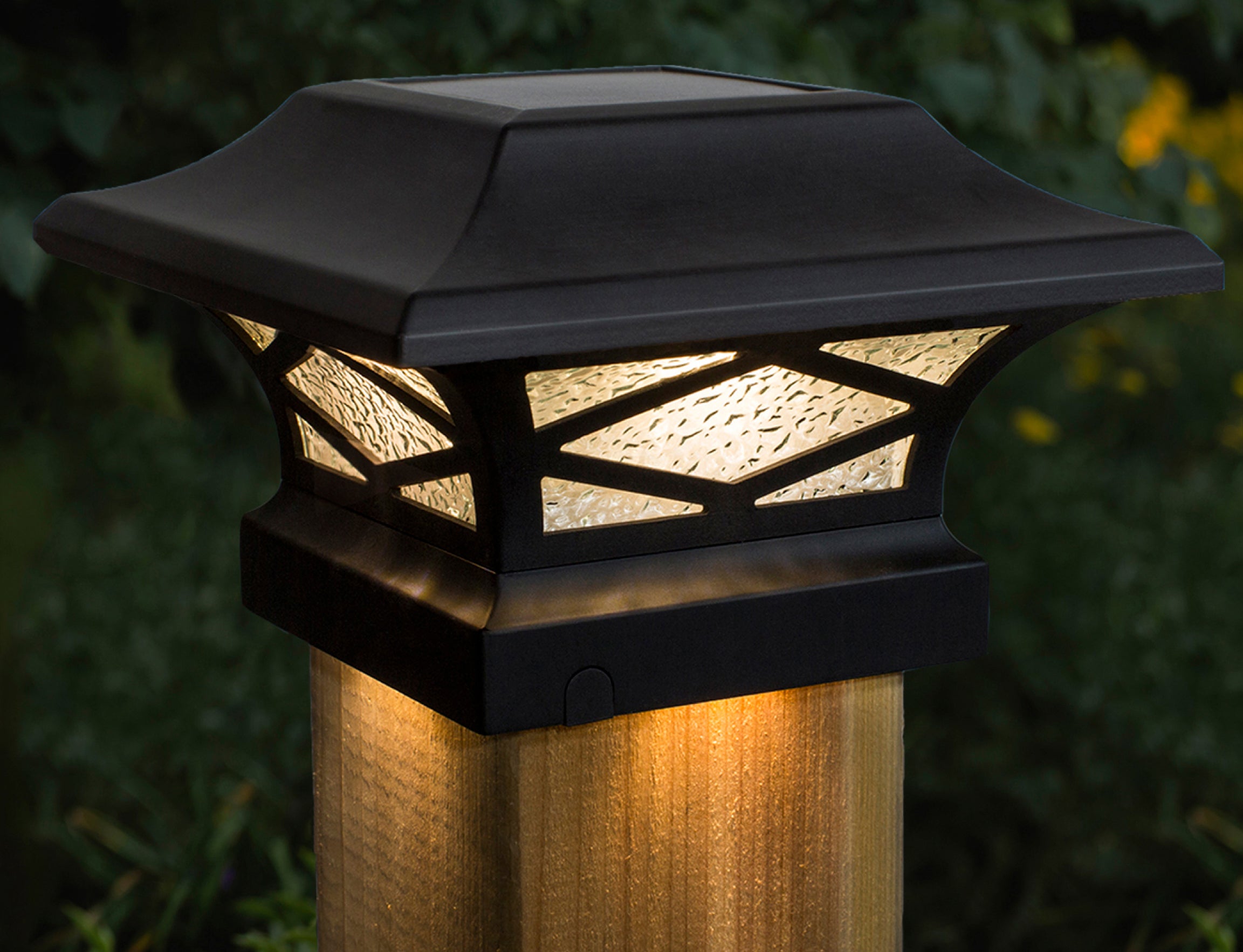 Real Pebbled Glass
Durable textured glass emits a beautiful ambience
Solar Panel
Harnessing the power of sunlight by converting photons into electrical energy - No wiring required - Turns on automatically at night
Patented Recessed Downward Lighting
Strategically placed surface mount LED's cast magnificent warm lighting accents to highlight your fence, deck, landscape and more
Durable Cast Aluminum
Highest-quality materials ensure products will withstand the hottest summers and the coldest winters
Fits a Variety of Post Sizes
Interchangeable base adapters will accommodate 3.5" x 3.5", 4" x 4", 5" x 5" & 5.5" x 5.5" posts
NOW AVAILABLE!
Expand your smart home outdoors! Classy Caps new smart solar lighting revolutionizes outdoor lighting. Adjust the color, brightness, duration, and much more - all from the control of your smartphone.

Become A Dealer
Looking for a high quality, top selling product line to offer your customers? Contact a Classy Caps representative today!
Contact