Frequently Asked Questions
How long will it take to get my orders?

Delivery will take 3-5 business days to arrive. Delivery details will be provided in your confirmation email.
How long will my solar lights stay on?

Northern Climates Run Times:

Summer Months 8-12 Hours

Winter Months 4-6 Hours

Southern Climates Run Times:

Summer Months 8-12 Hours

Winter Months 6-8 Hours

Your solar light fixture needs direct sunlight to charge the battery/ batteries. 

Mounting under trees, under eves, etc., will inhibit the ability to charge the unit.
What do I do if my solar lights are not lighting up?

The most common issue is the battery. It could take up to five days for a new solar unit to cycle to full capacity. Winter months will affect this cycle time as well, if installed in the middle of winter. To test a solar unit remove the Ni-MH batteries, and install size AA alkaline batteries. Cover the entire solar collector to test the unit. If the unit lights up, replace the Ni-MH batteries. Do not leave alkaline batteries in the unit.
Can I purchase replacement parts?

We do not sell individual components such as LED's, circuitry, or batteries. Please fill out the "Contact Us" form on our website for replacement parts such as the solar base, solar lid or clear lens. 
How do I mount the solar post cap to my post?

For ease of installation use your post cap to mark and pre-drill holes into your post. Use the included screws to attach the unit to the post. Our light fixtures with a compression fit do not require screws. Optional: Apply an exterior-grade silicone to the inside bottom edge of the molding of the fixture, then place the light fixture firmly onto the post.
Is there a warranty on my light?

Yes Classy Caps Mfg. offers a 1 year warranty from the date of purchase. Please visit our warranty page for more information. 
I have a faulty post cap, how can I get a replacement?

4 common reasons and fixes include:

1. Make sure your lights are not in an area with insufficient sunlight.

2. Make sure batteries are positioned correctly (+/-)

3. New units can take up to 5 days to cycle to full capacity.

4. Battery(ies) lifespan may have ended. Replace with a new rechargeable battery(ies) of equivalent type.  

Please fill out the "Contact Us" form on our website classycaps.com or send a copy of your purchase order to customerservice@classycaps.com along with a brief description of the problem with your solar light fixture. 
What are the advantages of solar lighting?

Solar lighting is safe and environmentally friendly since they do not require an external power supply. Wiring is not required, so there is no cost to run the solar cap and installation is very easy. Solar lighting is very suitable for remote areas and location near water, such as pools or docks.
How does the solar light work?

Solar lights have a solar cell that converts sunlight into electricity. This electricity is then used to recharge the batteries each day. A photo-cell sensor automatically turns the solar light on at night. The photo-cell sensor will not turn the light on if there is an additional light source reflecting on it within 12 feet.
Where can I purchase new batteries for my solar post cap?

New batteries can be purchased at any major building/hardware retailer or Amazon. Please replace with batteries of the same specifications (marked on the side of the old battery).
Should the switch be in the auto or off position to charge?

Your solar light fixture will need a full 8 hours of sunlight to fully charge. If your solar light has an auto/off switch it is quickest to fully charge the light in the OFF position. If your light dims, try recharging the batteries again by giving the light 8-16 hours of sunlight with the switch in the OFF position.
The Light doesn't fit my post but the description says it will.

Many of our lights come with one or two adapters. Check the sizing options on the box and make sure your post matches those sizes given. Follow the instructions on the manual or check our website page for that product for specific installation images.
How do I know what size my post is?

The best way is to  measure the exact width of your post. Then visit our 'Shop by Post Size' page for the options in the size you need. 
How bright are the solar post cap lights?

The solar post cap light provides an ambient, non-task-oriented light. The brightness of the LED solar lights are not indicated in terms of watts. The measurement of it is mcd (millicandelas candle light). Solar lighting has become much more reliable and efficient over the years. But it is especially important to note that this product is usually used for accent or decorative lighting.
Do I remove the plastic lining from Solar panel?

Yes please remove this piece of plastic when installing your lights.  (Not all solar lights will have this plastic cover) 
Do you carry any post caps for 6.5"x6.5" (or bigger) posts?

Classy Caps offer a wide variety of  solar garden, deck and post cap designs ranging in sizes that will fit over a 6"x6" post down to 2"x2". We also accommodate oversized posts with our Elegante or Hampton Solar Lamp. Models: SML555 or SLP227
How do I return my product?

We are sorry you are not satisfied with your Classy Caps purchase. Most major retailers provide a 30 - 90 day return period. Please visit or contact the retailer where you purchased your Classy Caps products to start the return process. Make sure you have your receipt and order number available for the return.

If you purchased directly though Classy Caps online please visit our Refunds page for instructions. 
Do you have any photos of your lights provided by Customers?

Yes, please check out our reviews along with our social media pages - Facebook and Instagram. Please feel free to   send us your photos to photos@classycaps.com to be featured! 
Can I leave my solar lights out in the winter time? 

Lights will work throughout the winter months; due to the lack of sunlight and cooler temperatures you may see a decrease in the duration of the time the light will stay lit. If you choose to bring your lights indoors to store during winter months, we recommend storing the battery separately from the light so that the battery terminal does not retain any moisture.

Northern Climates Run Times:

Summer Months 8-12 Hours

Winter Months 4-6 Hours

Southern Climates Run Times:

Summer Months 8-12 Hours

Winter Months 6-8 Hours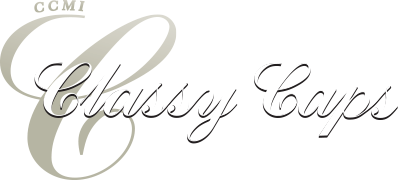 Our customer support is available Monday to Friday: 8am-5pm.
Contact