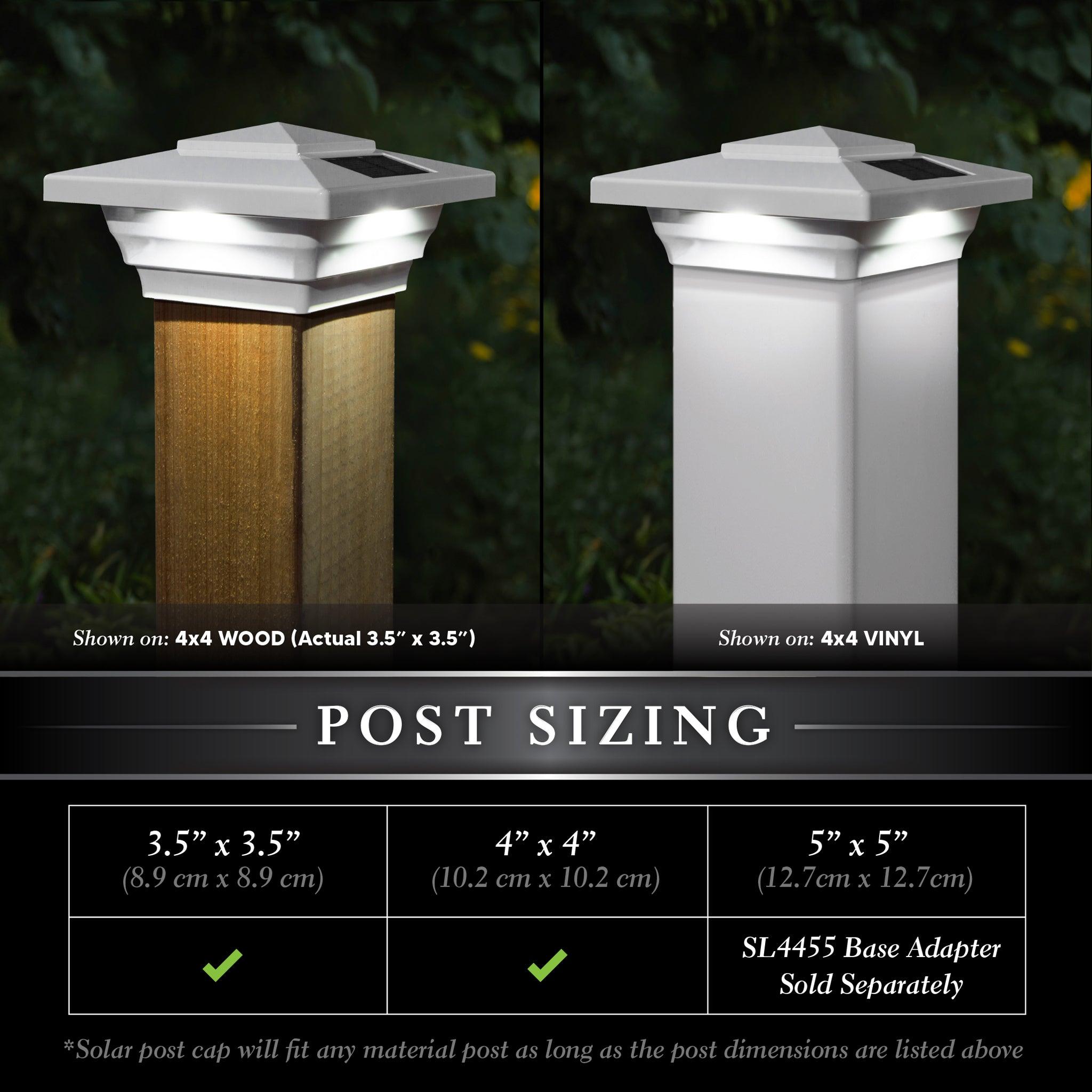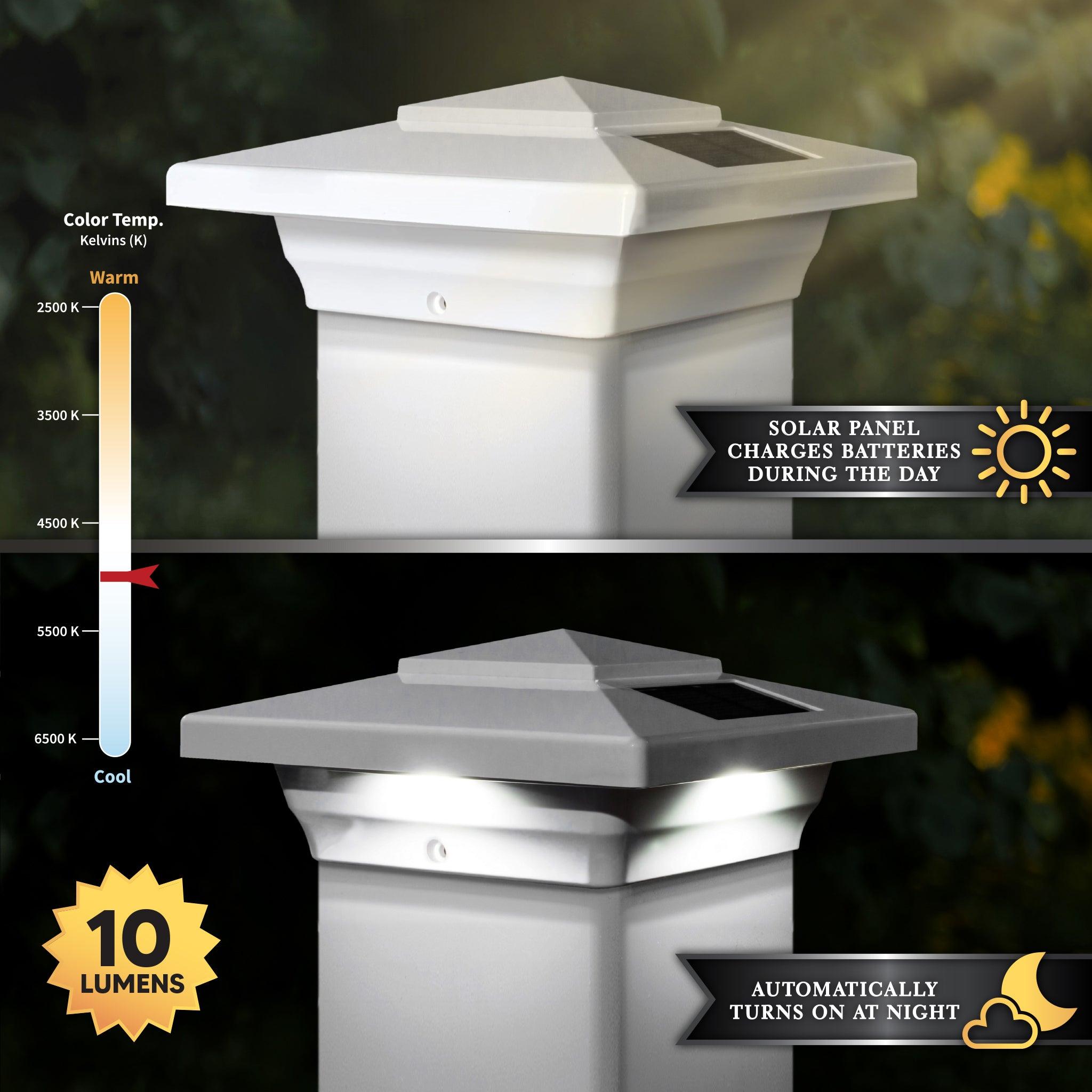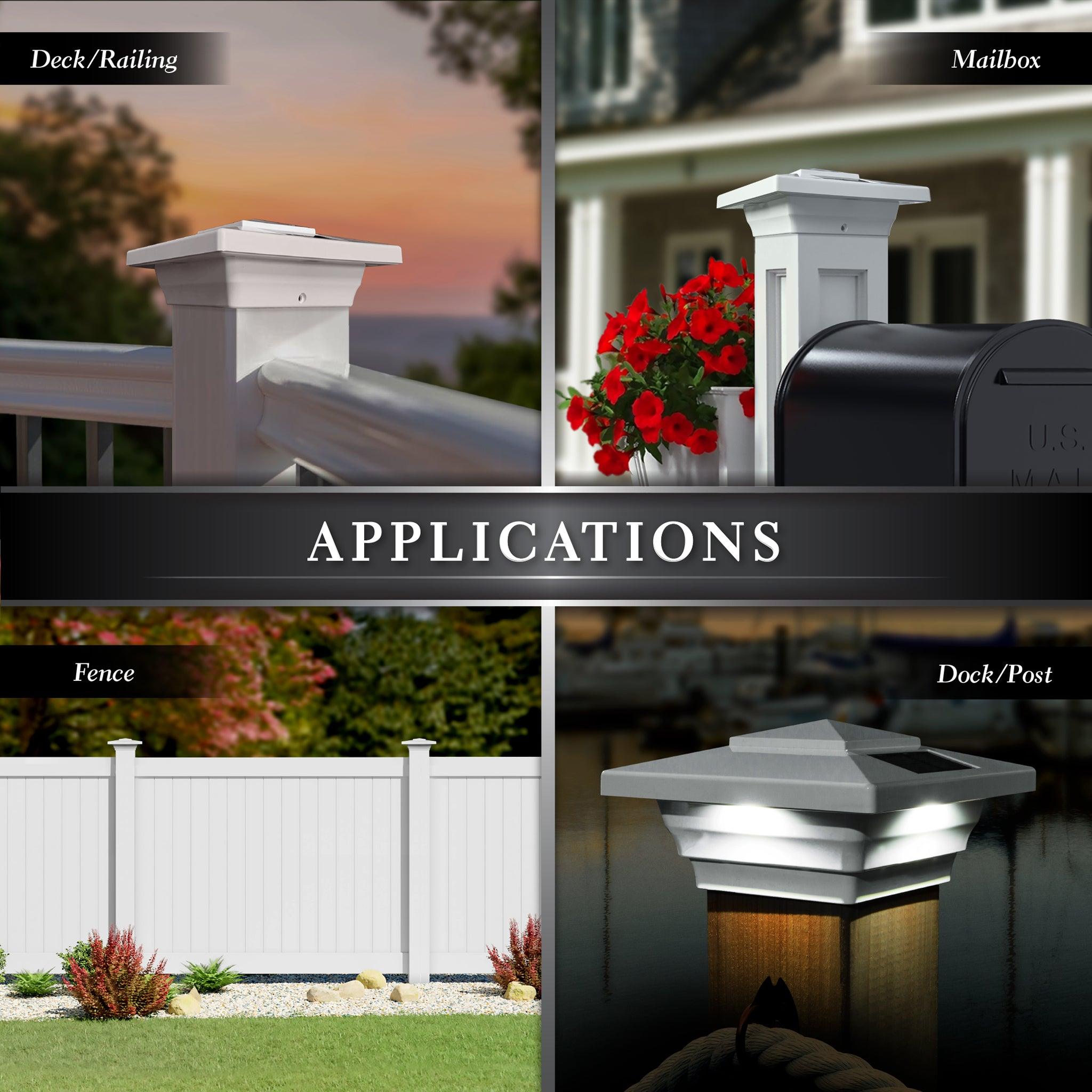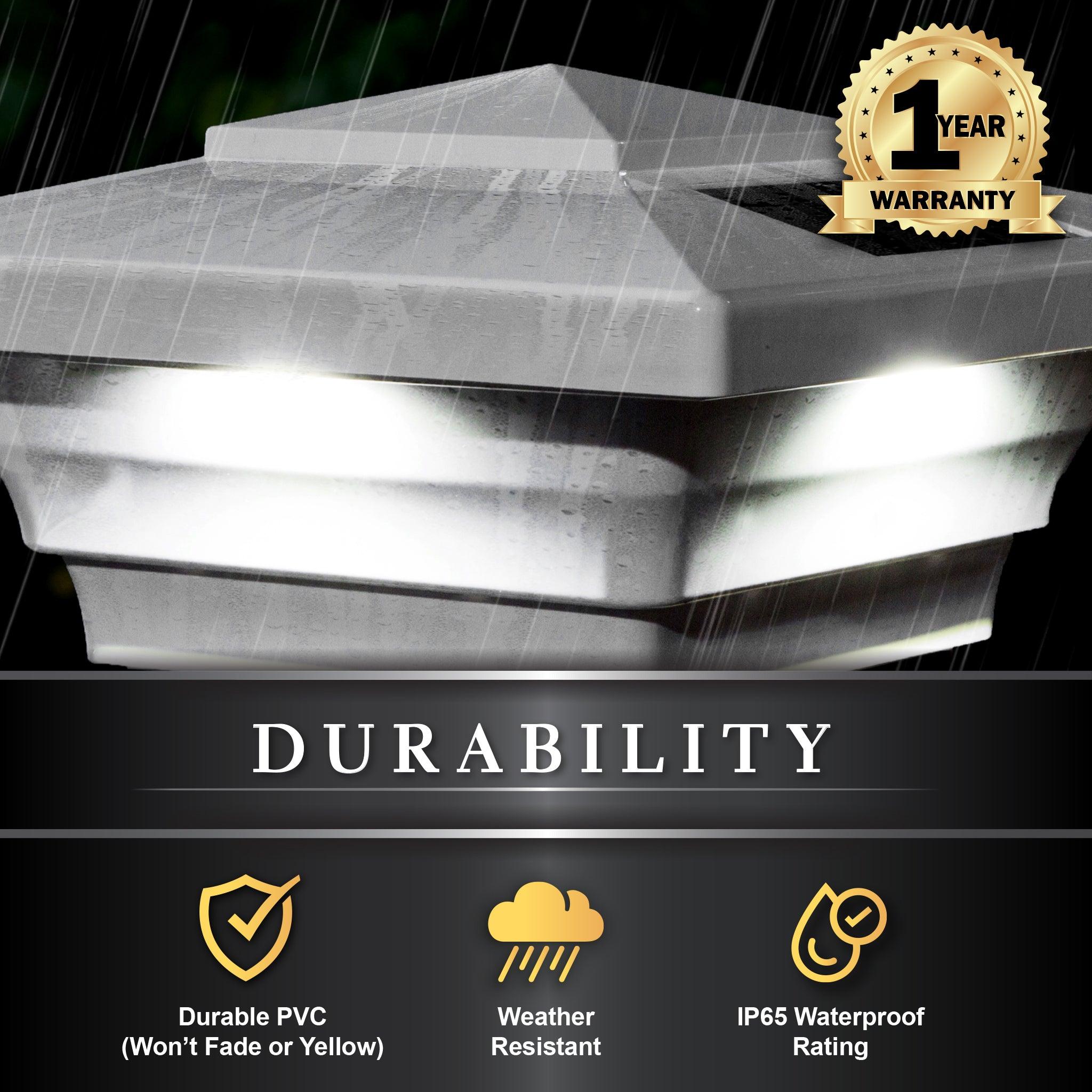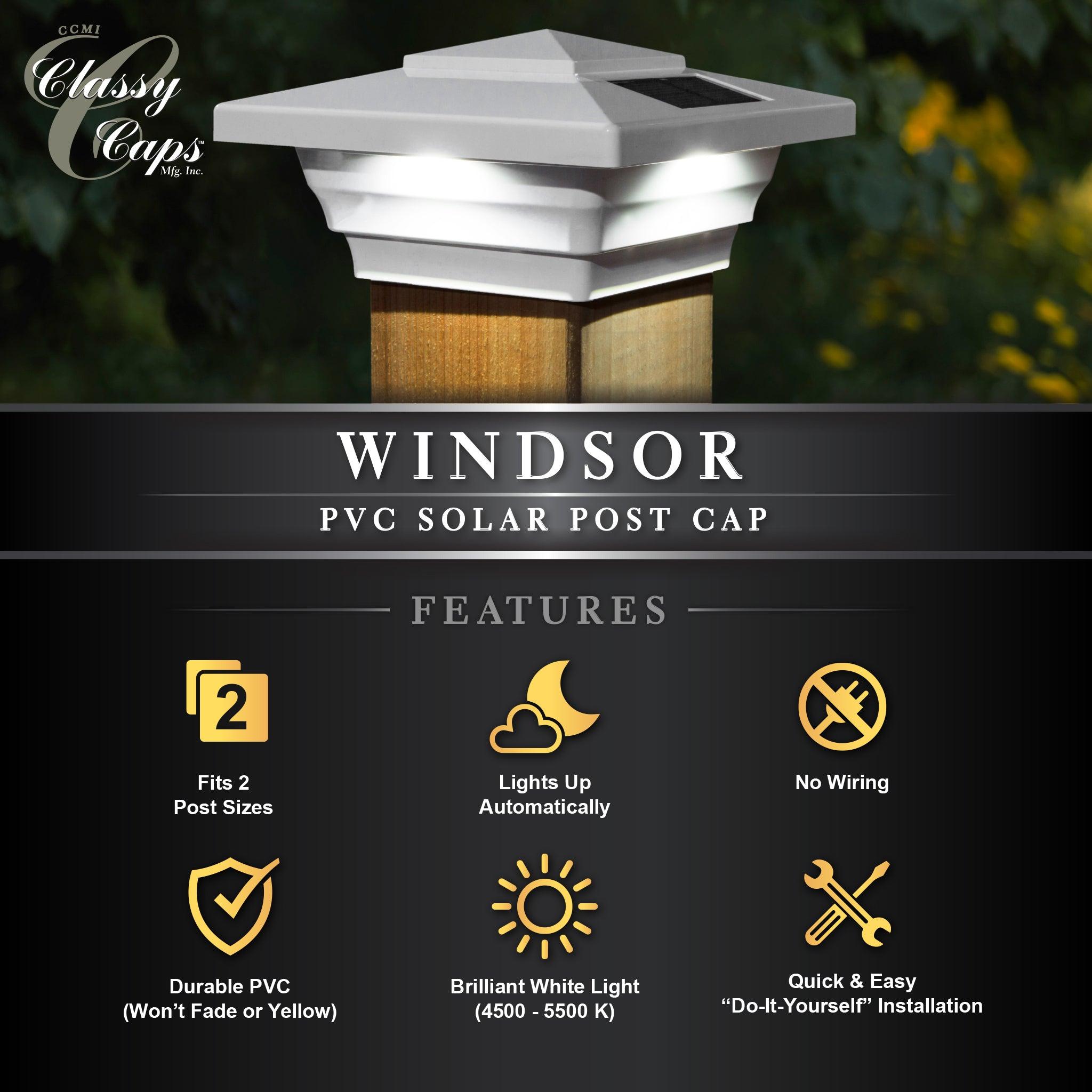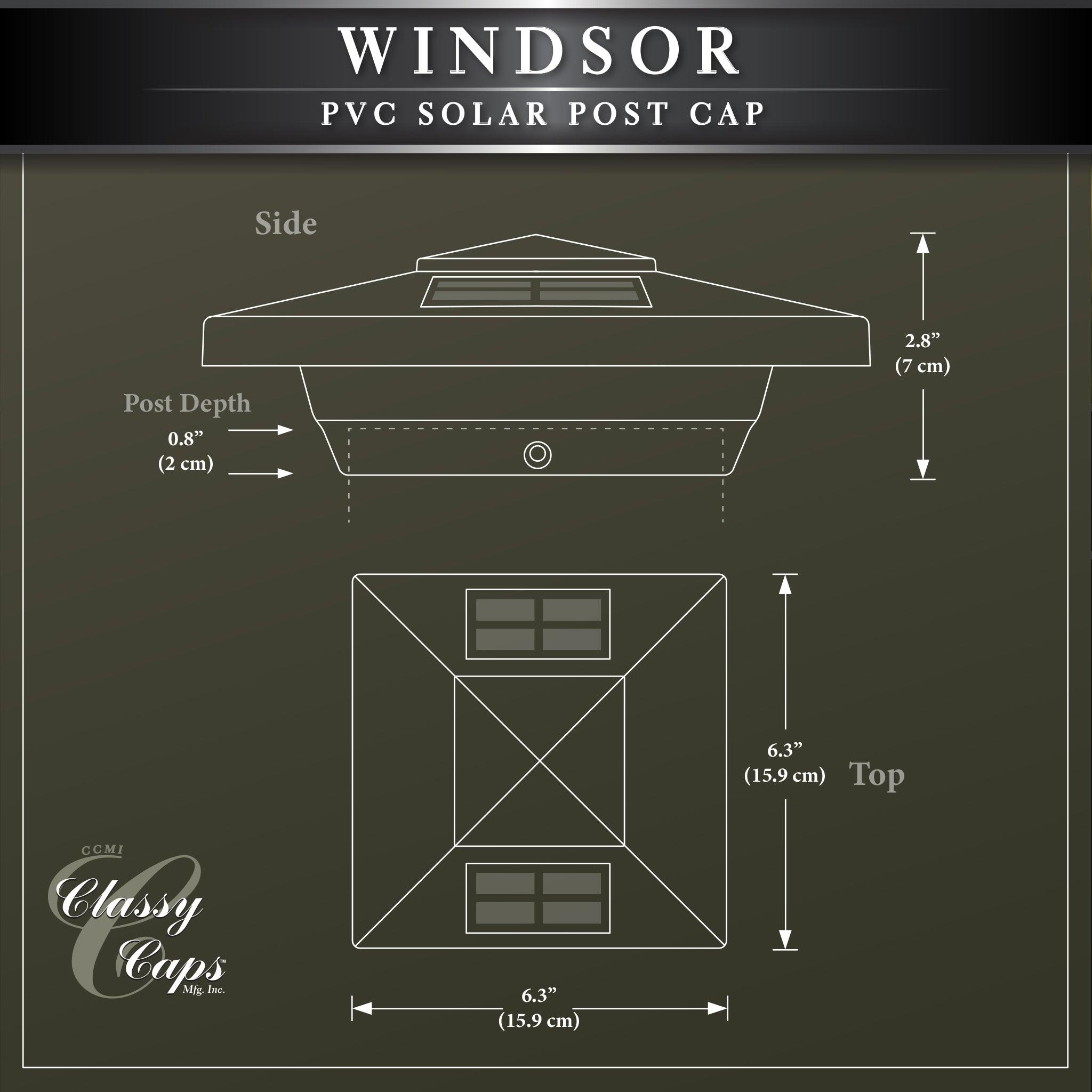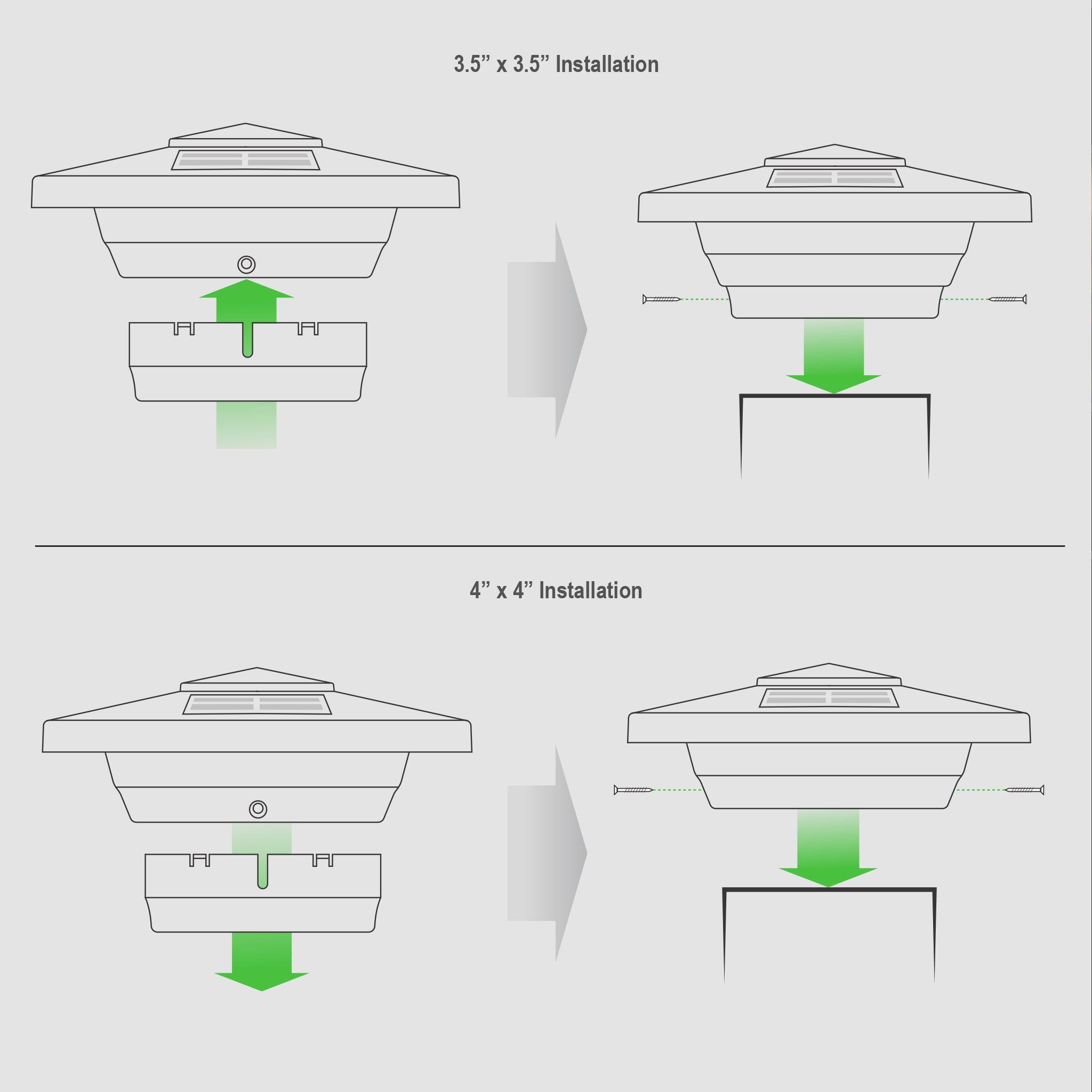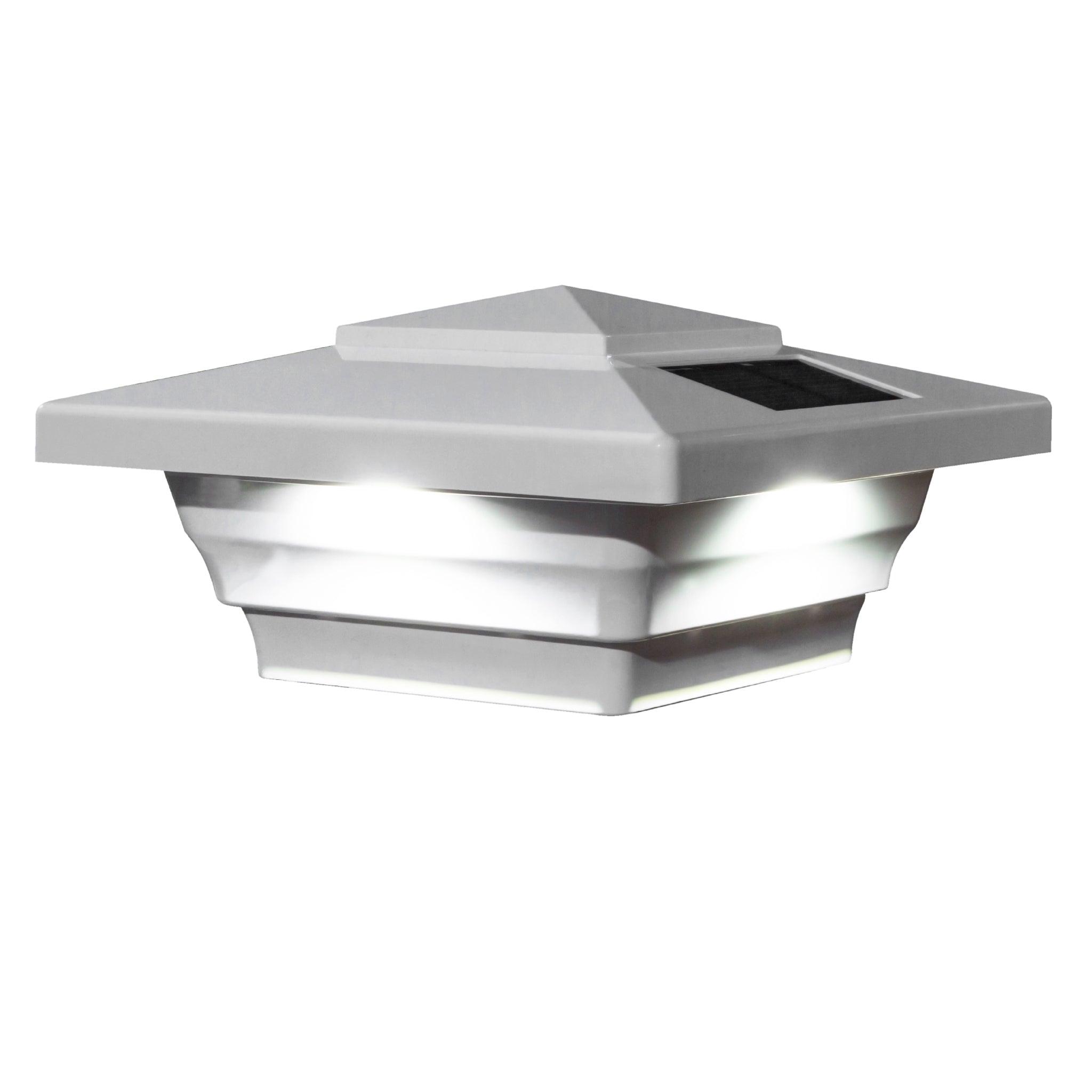 Windsor Solar Post Cap - White
SKU: SL4400
Super Fast Delivery! Receive your order in 2-5 business days.
Our low profile 4"x 4" Windsor Vinyl solar post cap includes four high output surface mount LED's that are hidden from view, but as night falls this one of a kind patented design casts an array of light onto all four walls of the post cap and surrounding area...a truly exceptional style only from Classy Caps Mfg. Will fit over an actual 4"x4" OR 3.5"X3.5" post. (3.5"X3.5" adapter included)
5"x5" adaptor available - sold separately. Model #SL4455 
Download our Installation Manual
• High-Performance solar lights - stays lit for up to 10 hours
• Casts a brilliant white light downward onto the outside walls of the post cap and surrounding area
• Lights up automatically every night
• High-output surface mount LED technology
• 3x brighter than standard LEDs
• 1 long-life AA Ni-MH rechargeable battery included
• Manufactured from durable White Vinyl ( PVC) - won't fade or yellow
• Will fit over an actual 4"x4" or 3.5"x3.5" post. (3.5"x3.5" adaptor included)
• Quick and easy Do It Yourself installation.
• 10 Lumens / 4500-5500 Kelvin
• Patent No: 6,581,335 B2
Manufactured from durable cast aluminum with black powder coated finish
Post Sizing
Please measure your posts before purchasing
For 5" x 5" Posts - #SL4455 Adapter Sold Separately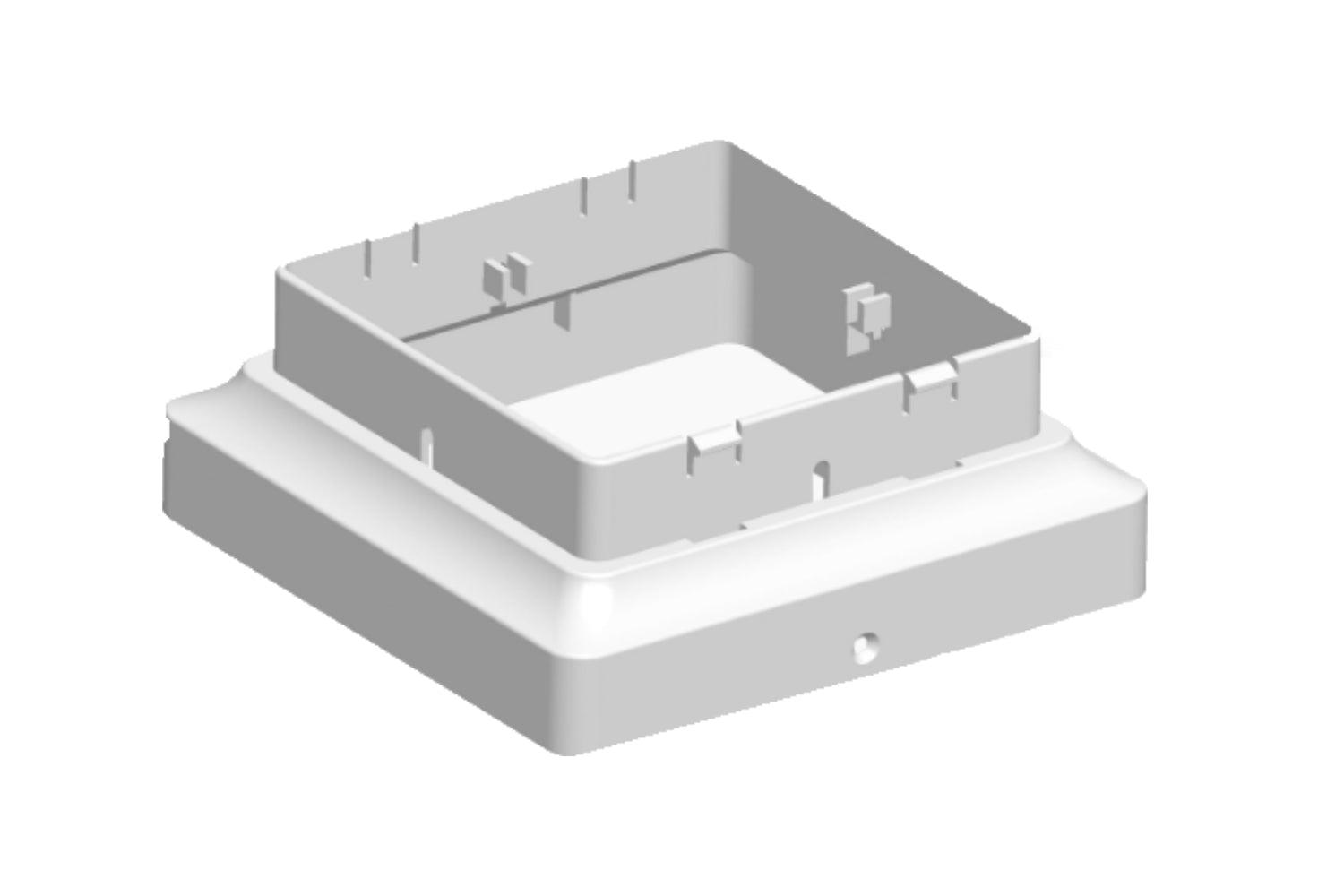 5x5 Adaptor PVC
SKU: SL4455
---
This product is rated 3.5 of 5.0 stars.
It has received 2 reviews.
Great Customer Service
I have ordered a total of six Windsor solar post caps from Classy Caps in two separate orders. In the first order, one of the three caps did not work properly. I contacted customer service and they immediately shipped me another cap…no questions asked and no return requested. In my second order, two of the three caps did not work. Again I contacted customer service and two more caps were immediately shipped. In total, I received nine caps to get six functioning ones. I love the look of the caps and the amount of light generated is perfect. With some improved quality control this could be a fabulous product.
Hello Pattie, thank you for taking the time to leave a detailed review. We are always happy to stand by our product and make sure your items are working as they should. We are happy you are enjoying a full working set now! Thank you again for your feed back. Enjoy your lights!
Windsor Solar Post Cap - White
I really like the style and the amount of light it emits. Only problem was only one of three worked. We did everything to troubleshoot to no avail. I have just contacted them and am waiting for a response. They are a very subtle, attractive light and would like to get replacements if possible.