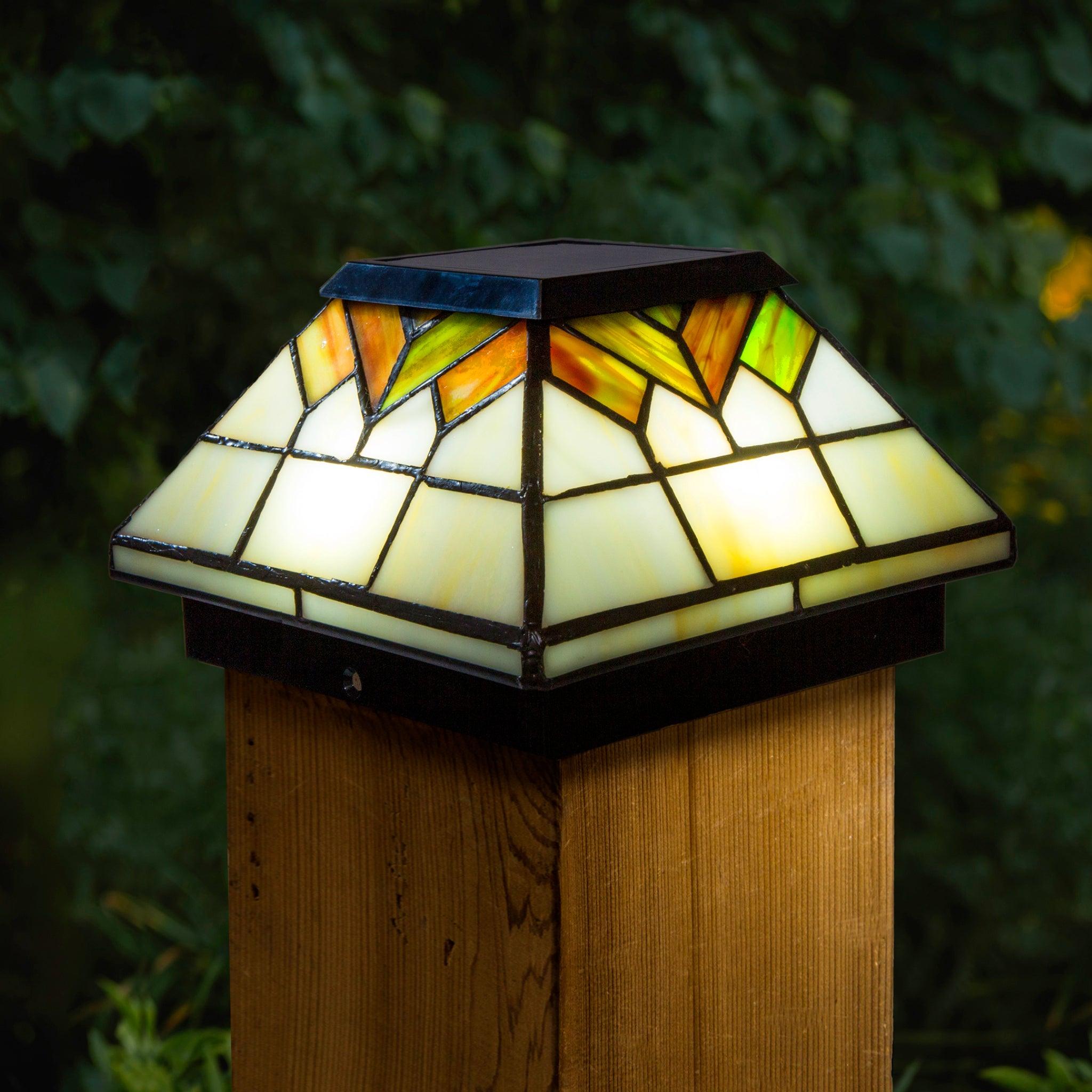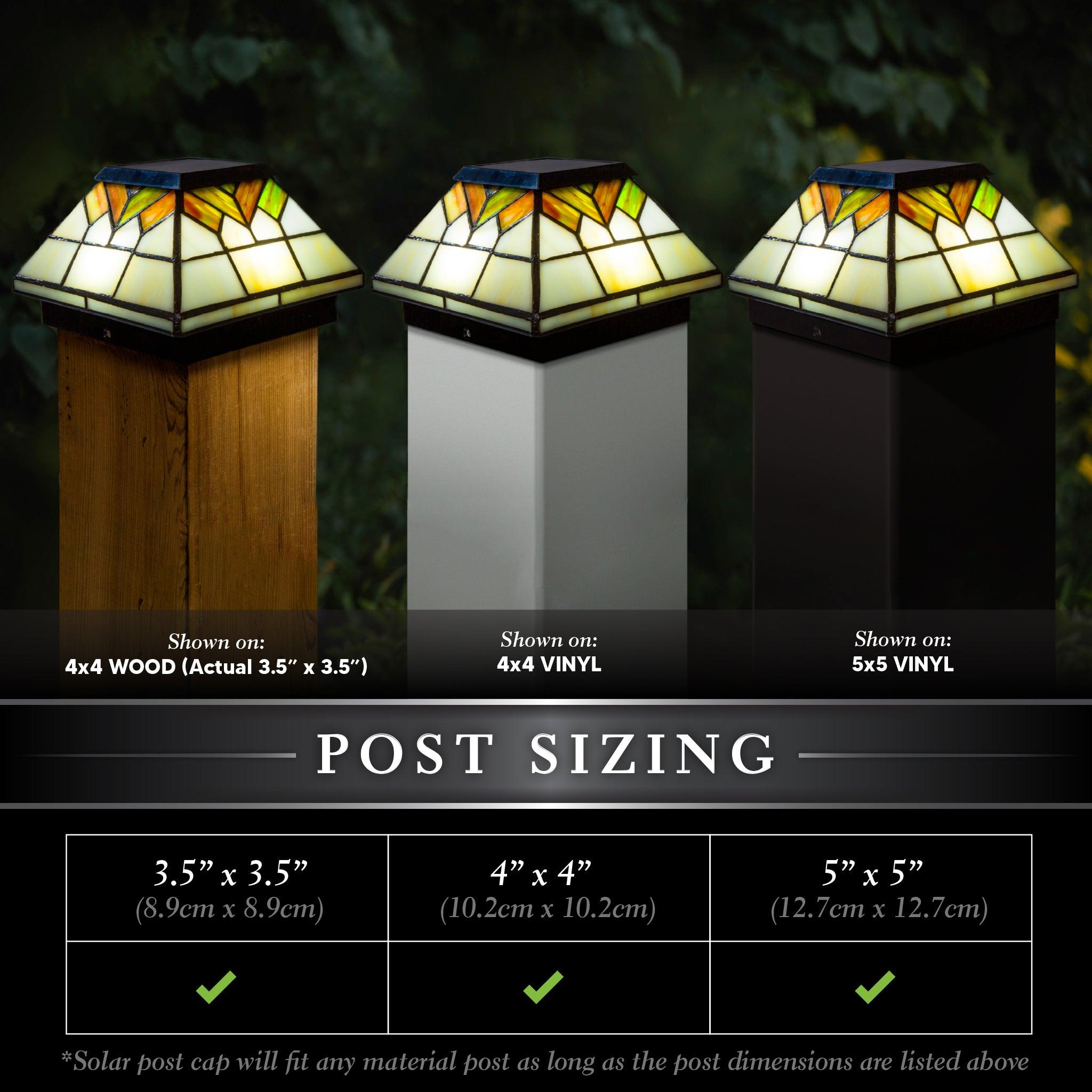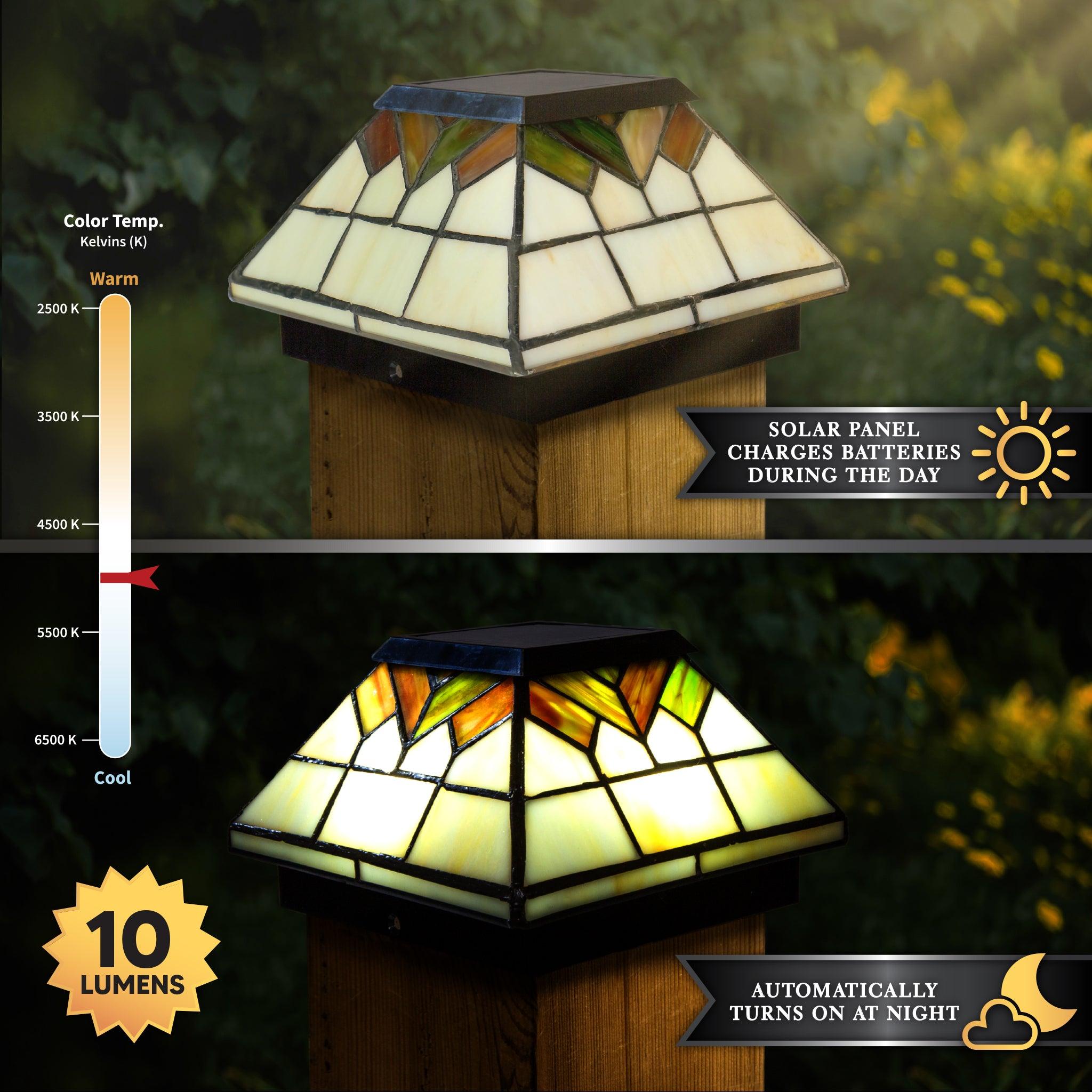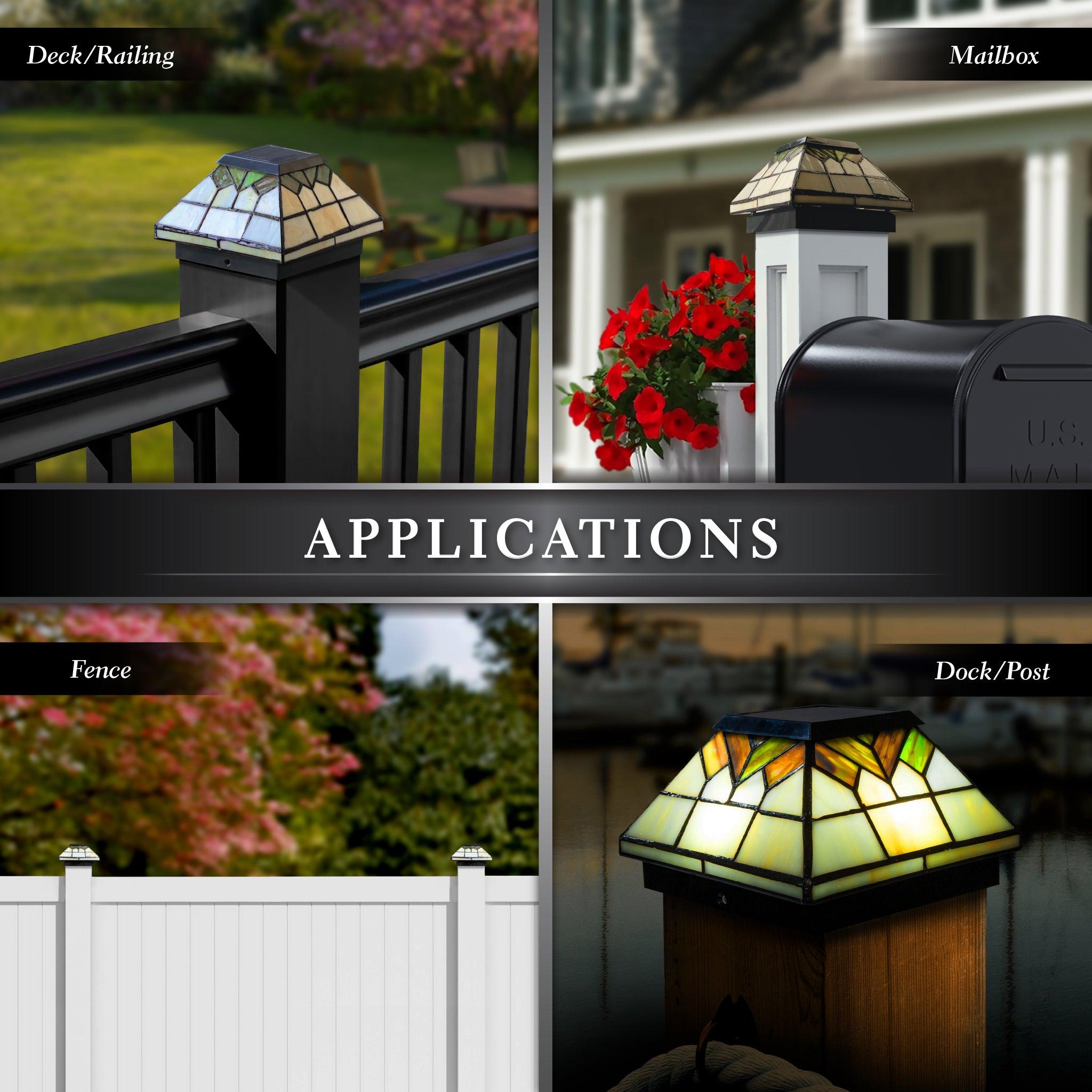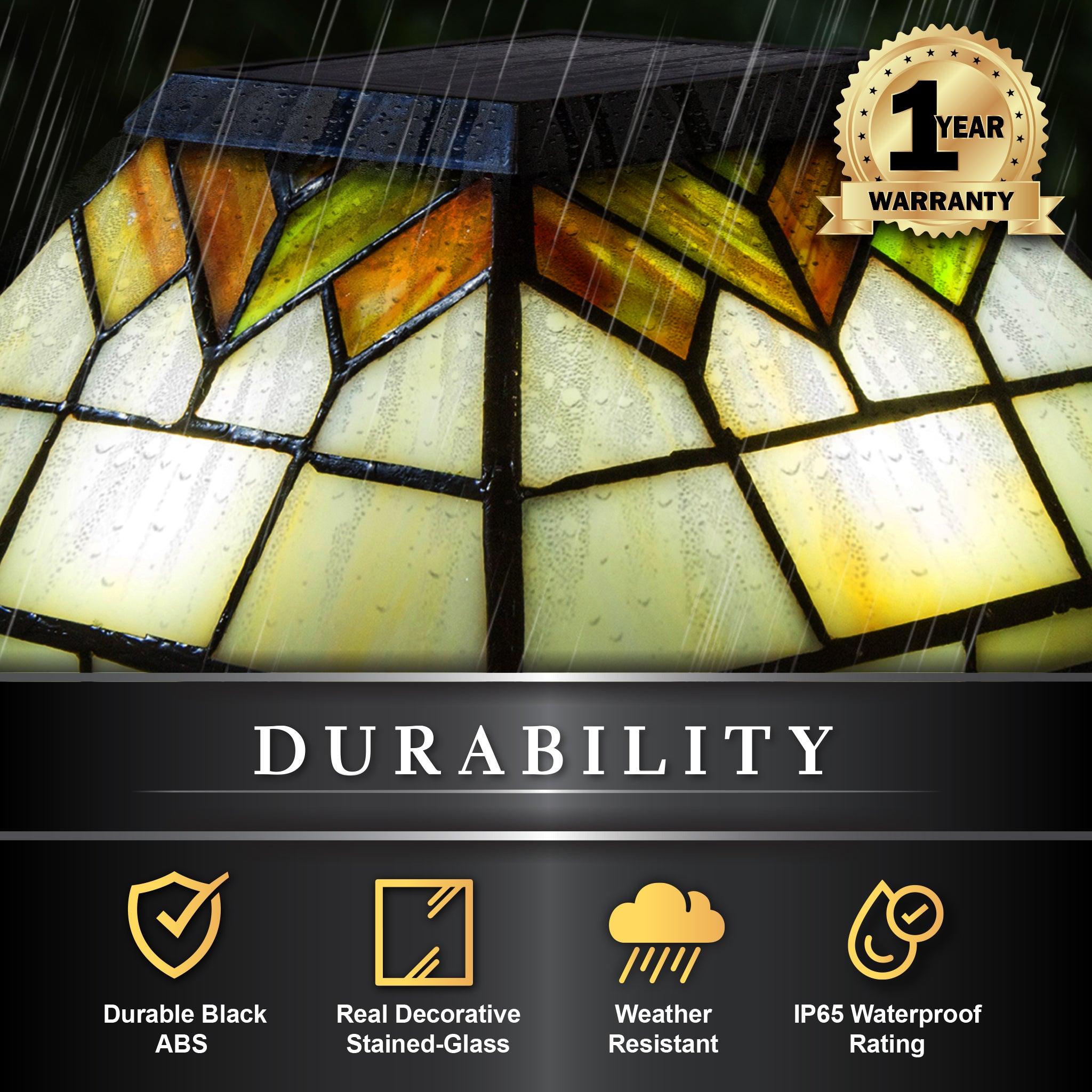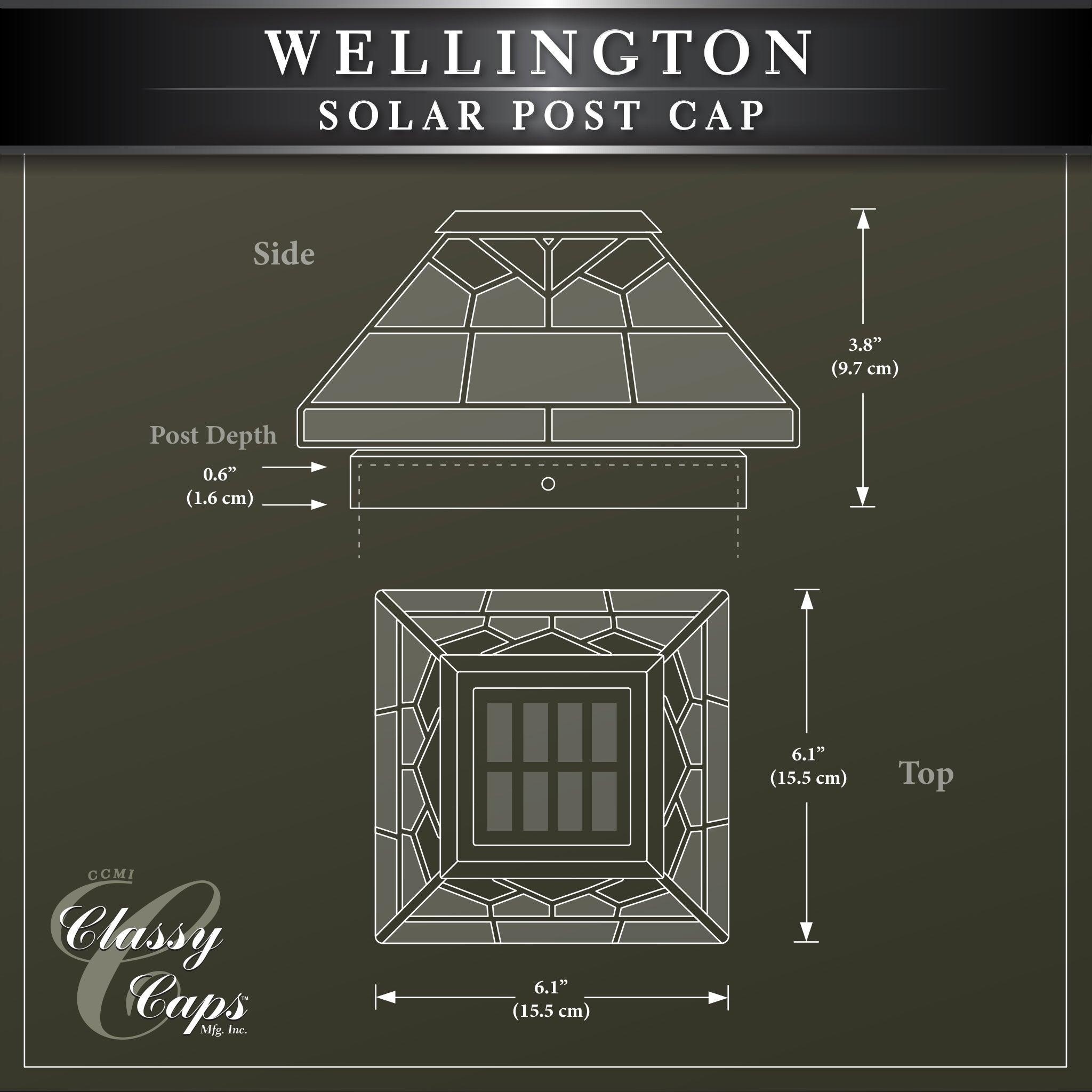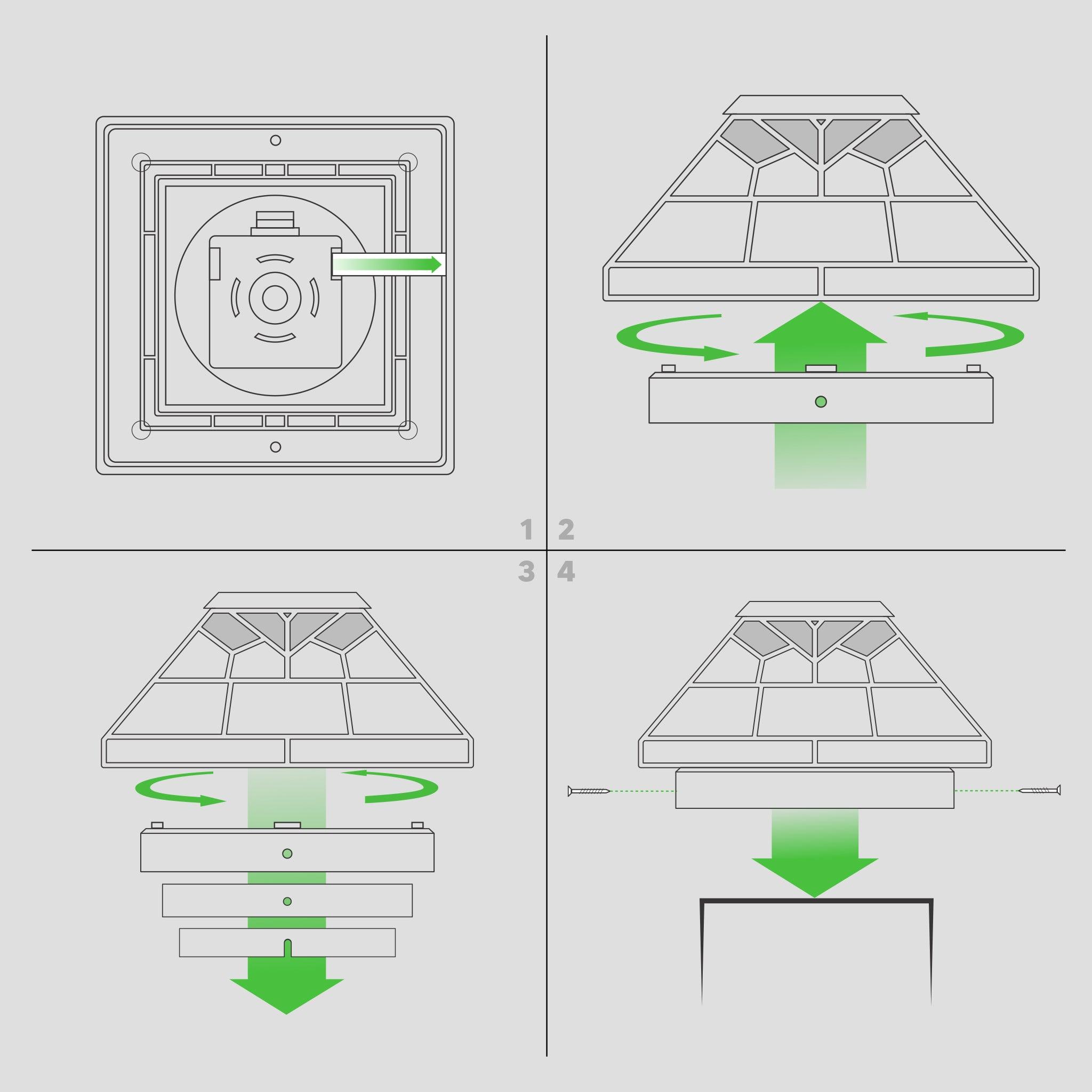 Wellington Solar Post Cap - Stained Glass
SKU: WG322
Super Fast Delivery! Receive your order in 2-5 business days.
The stylishly graceful Wellington Solar Post Cap will add a distinct charm to your home. It is designed using four high-output LED's to illuminate the beautiful hand-crafted stained glass and the surrounding area. Will fit over a 5"x5", 4"x4", or 3.5"x3.5" post.
Download our Instruction Manual
• High-Performance solar lights - stays lit for up to 10 hours
• Lights up automatically every night
• 4 High output LED's for brilliant white light
• Real Stained Glass
• 2 Long life AA Ni-MH rechargeable batteries included
• 3 Adaptors included to fit over an actual 5"x5", 4"x4" or • 3.5"x3.5" post
• Quick and easy Do It Yourself installation.
• 10 Lumens / 4500-5500 Kelvin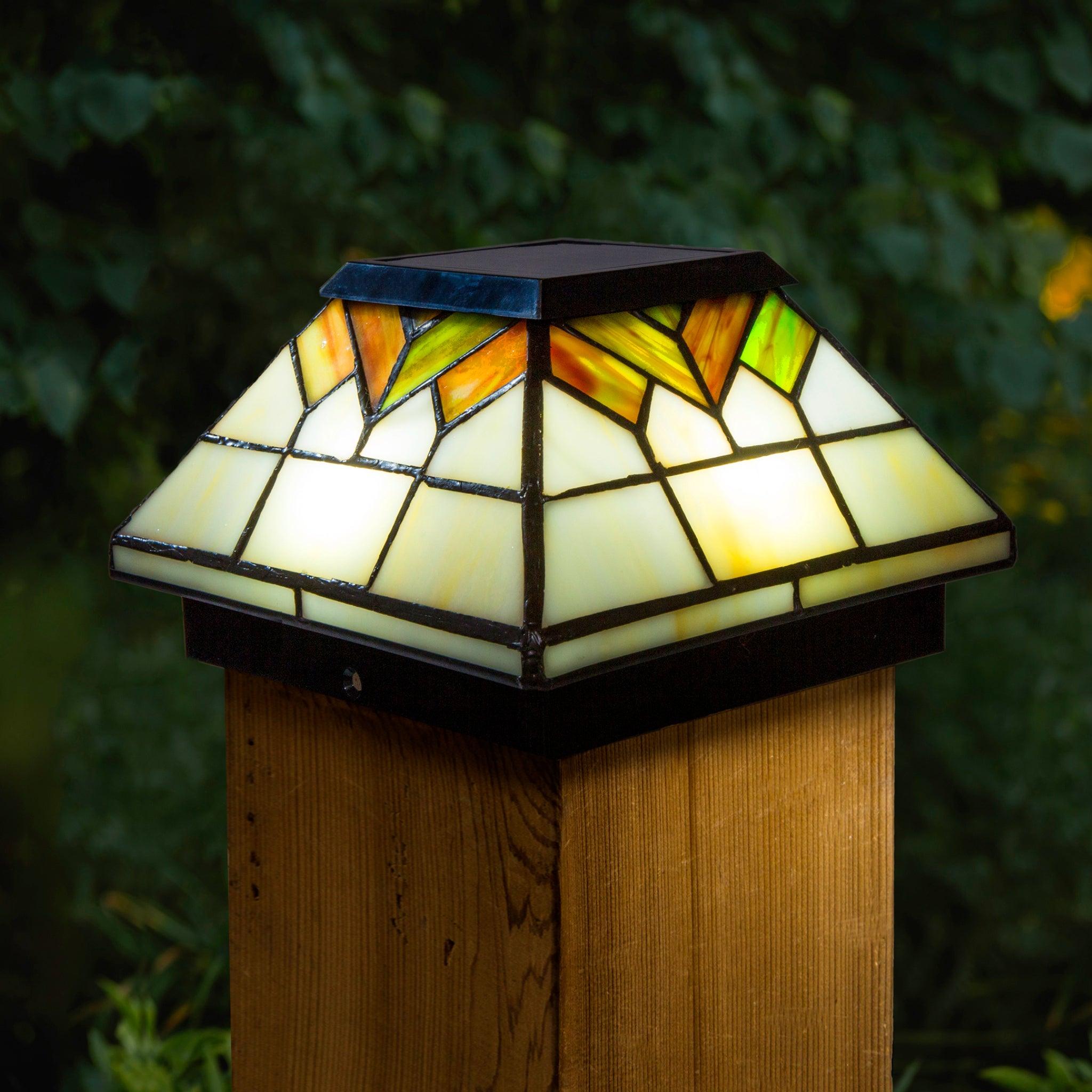 Post Sizing
Please measure your posts before purchasing
3.5" x 3.5" (4x4 Nominal)
This product is rated 5.0 of 5.0 stars.
It has received 4 reviews.
Beauty
So far, so good. Mounting, charging, and usage are all easy. They are so beautiful and classy, we ordered more; we posted them on our deck over our river, and they are quiet evening beauty. Soothing.
Hello Nancy! Thank you so much for leaving a review on the Wellington Lights. We are very happy you are enjoying your lights! Sounds like a really nice set up!
Super company
Great quality! The costumer service is perfect.
Hi Elisabeth! Thank you for taking the time to leave a review and mentioning our team. We are happy you are enjoying your Wellington Solar Post lights!
Very pretty and extremely durable!
I bought these caps about 2 years ago. I thought they were very pretty, but I'm writing this review because I am astounded at how durable they have proven to be. I noticed that a cap was missing and found out later that my scumbag neighbor had thrown it in a snowbank. It was snowed on for a month, barraged by plow detritus and then went through a melting cycle, before it appeared on the surface. As soon as I hatcheted it out of the ice, the light came on!! I brought it in to dry it out and clean it, and remembered that the batteries are sealed, so they're fine!!! Thank you so much Wellington Classy Caps for making a superior product! Don't hesitate to buy these.
Hi Laura! Thank you for taking the time to leave a review! We are happy to hear that you were able to recover your wellington out of the ice and that it is still going strong for you! Thank you for choosing Classy Caps!