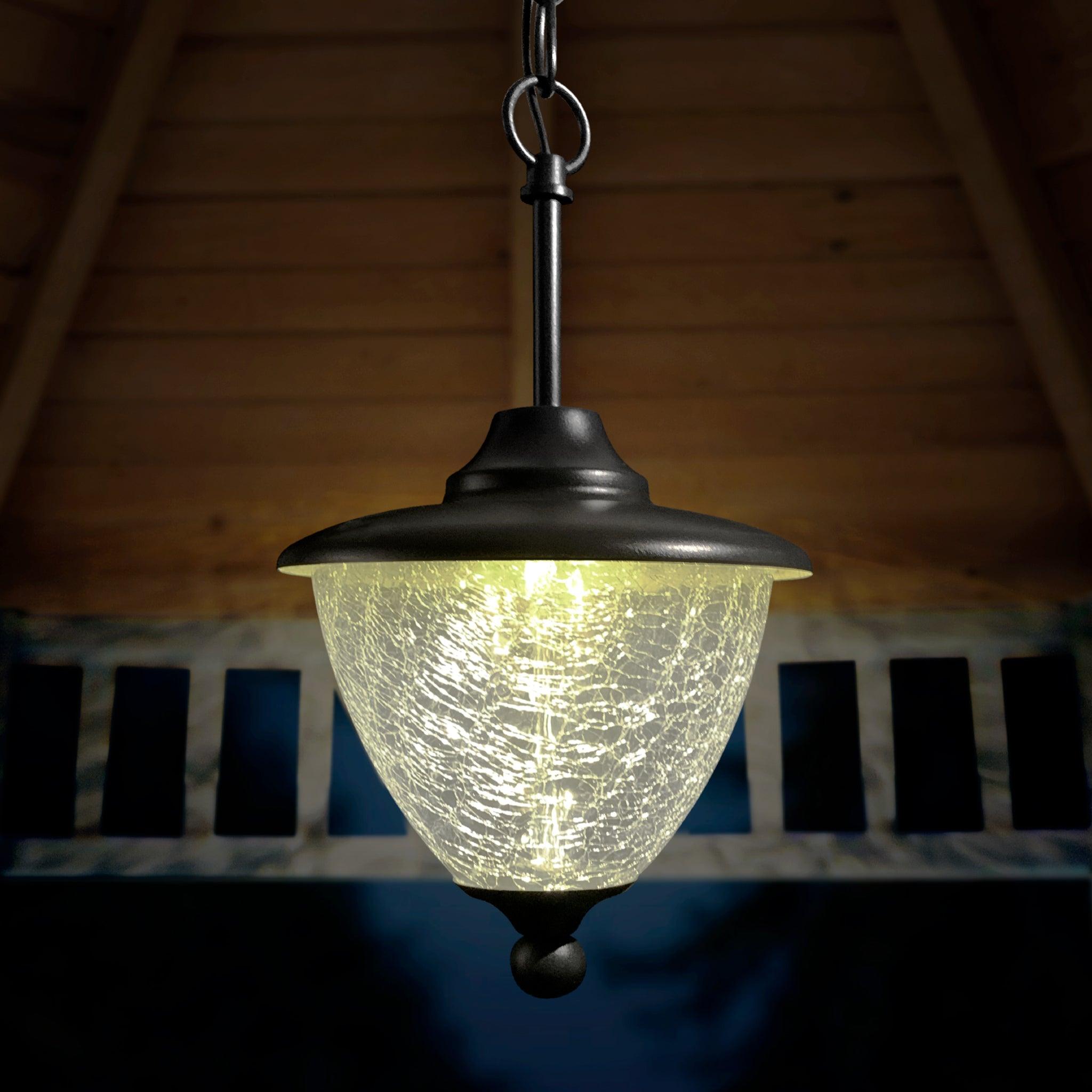 Eclipse Solar Hanging Chandelier
SKU: HL152
Super Fast Delivery! Receive your order in 2-5 business days.
Add beauty and elegance to your outdoor decor with the stunning Eclipse Solar hanging Chandelier. Manufactured from durable metal construction and utilizing five high output surface mount LED's with real crackled glass, the Eclipse will cast a warm and unique array of light onto the surrounding area. The solar panel can be mounted to the ground, roof or wall up to 15' away for maximum sun exposure. The Eclipse solar chandelier is the perfect accent for a gazebo, walkway, deck, overhang, and more.
Download our Installation Manual
• High-performance solar light - stays lit for up to 10 hours.
• Durable Metal construction with real crackled glass lens
• 5 LED's cast an elegant light
• 5 High output surface mount LED's -3x brighter than standard LED's
• Turns on automatically at dusk for up to 10 hours
• 3 long life AA Ni-MH rechargeable batteries included
• Quick and easy Do It Yourself installation.
• 25 Lumens / 4500-5500 Kelvin
• Durable Metal construction
• Real crackled glass lens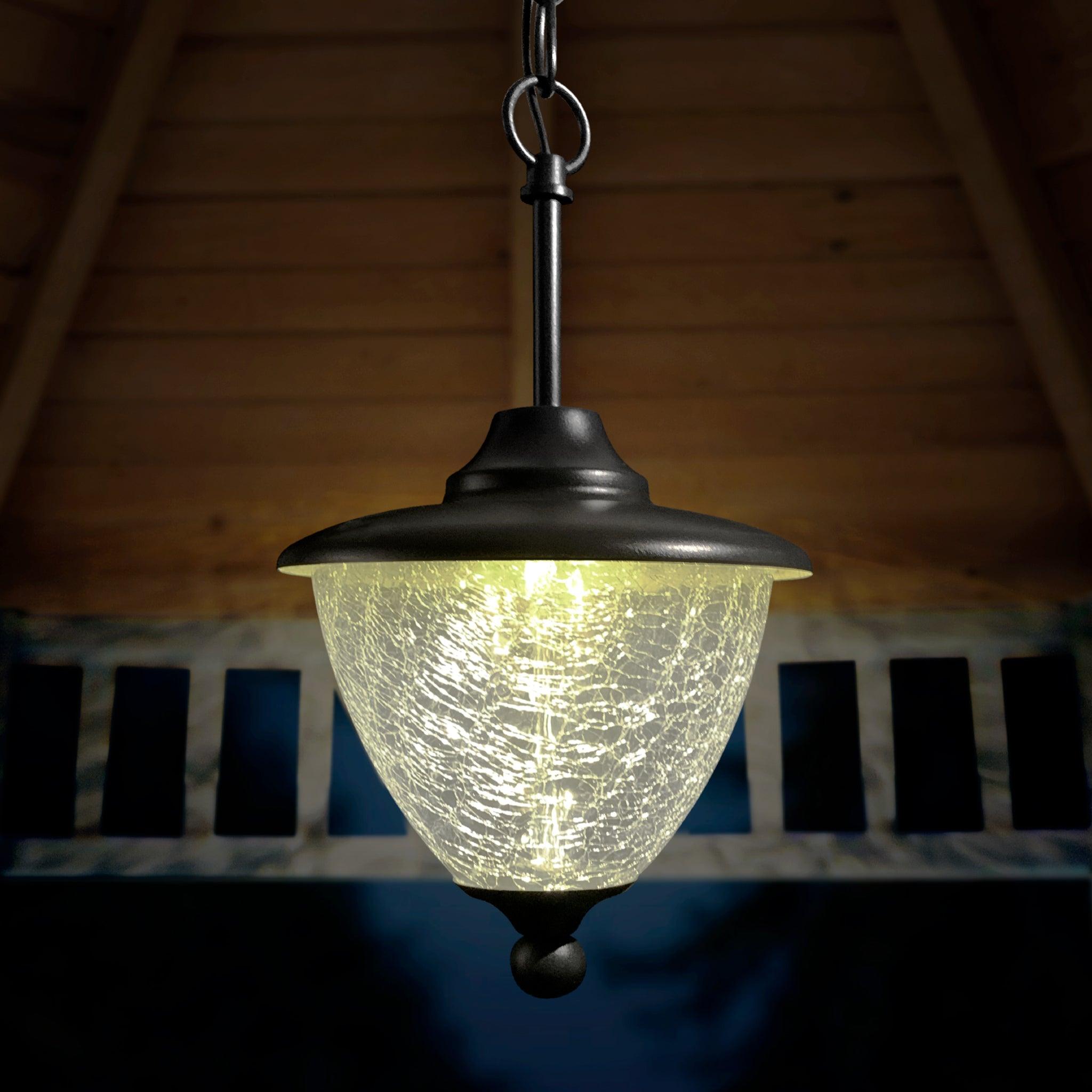 This product has no reviews yet.