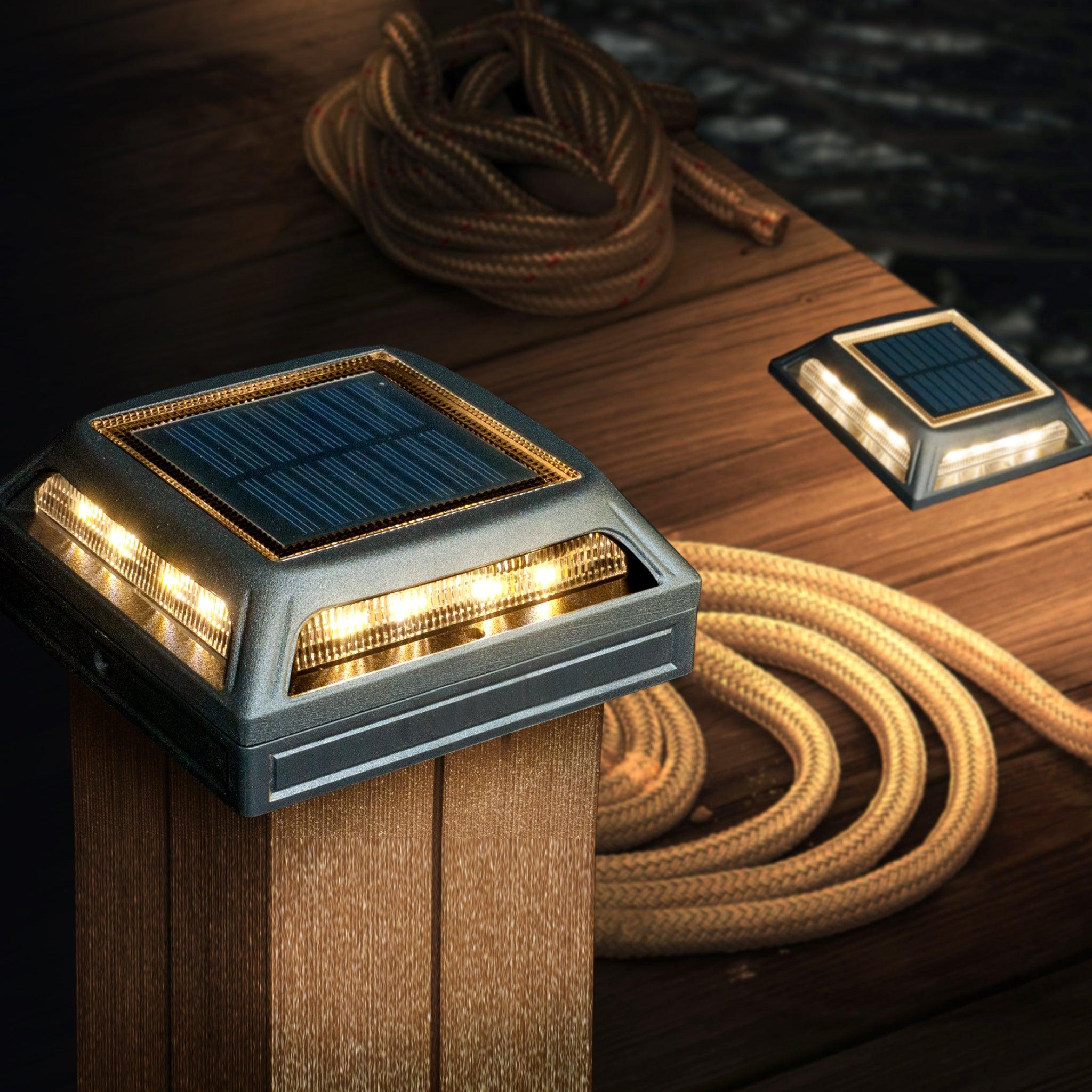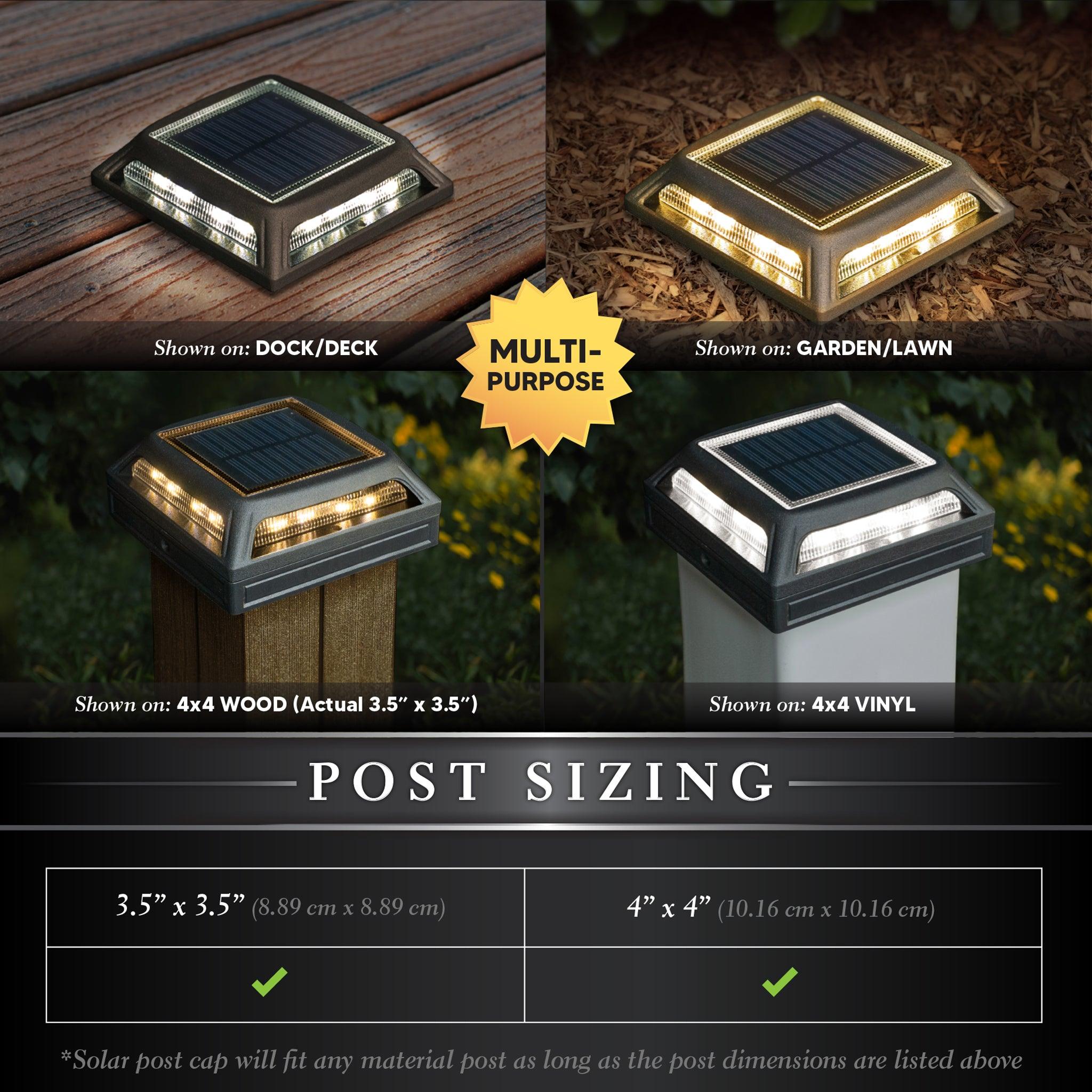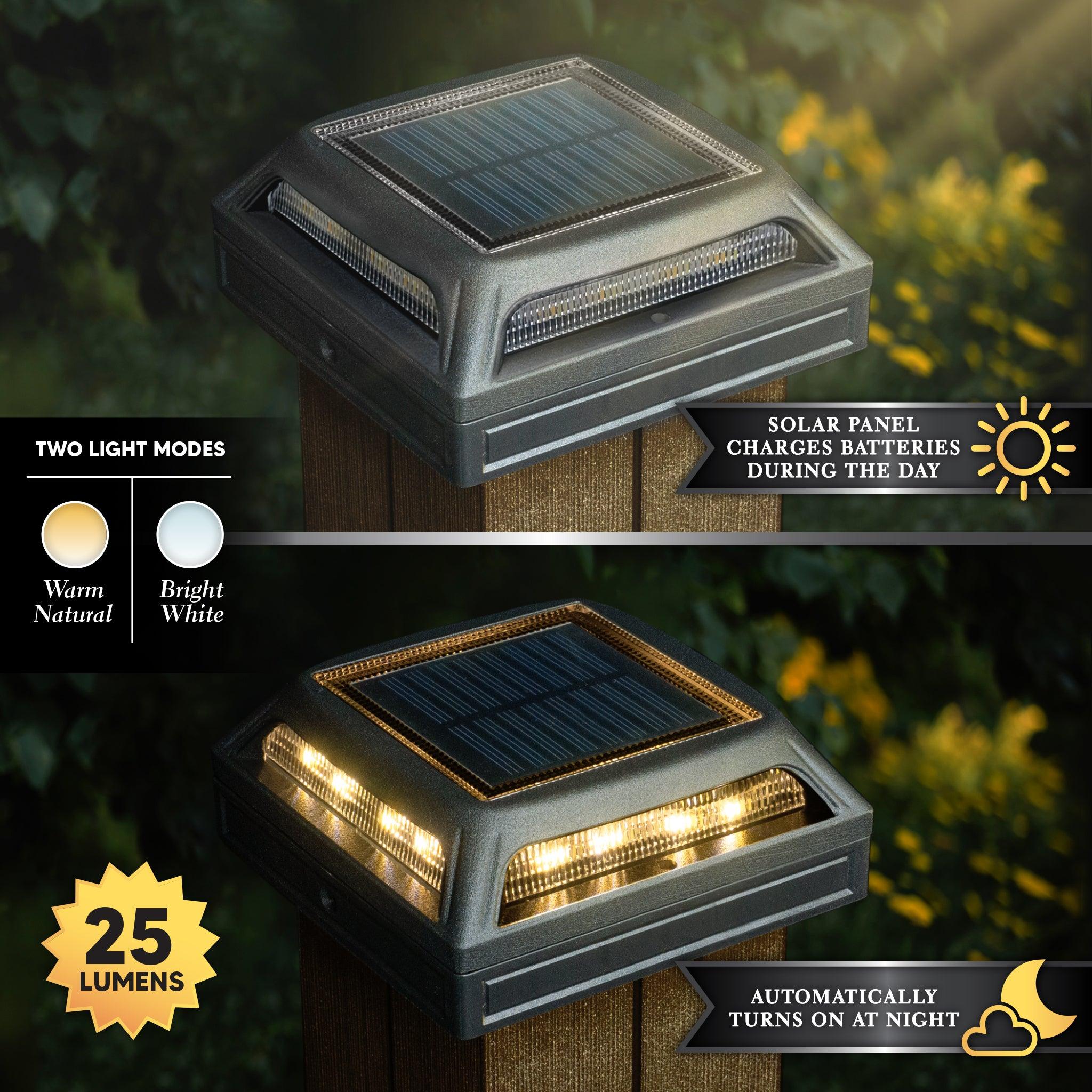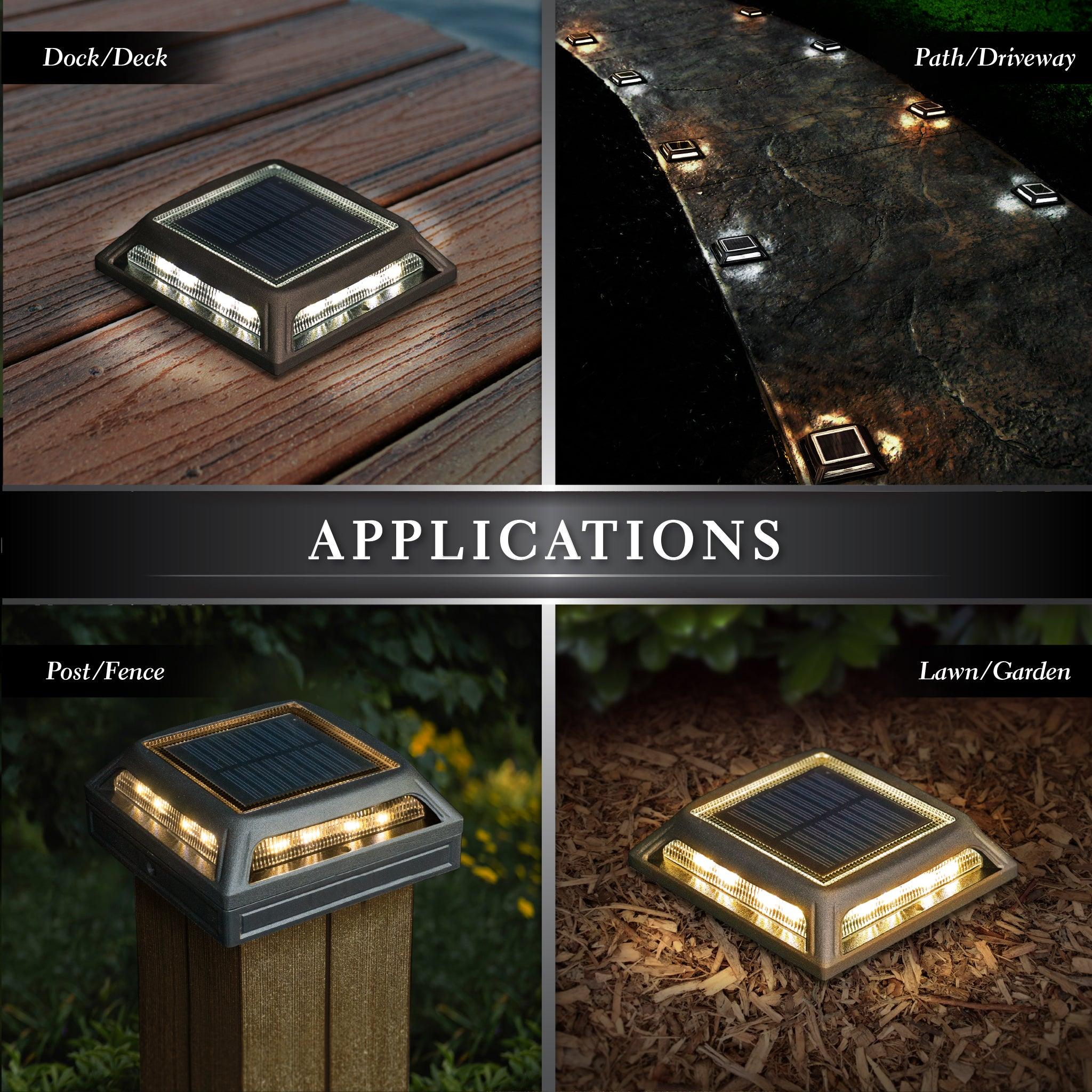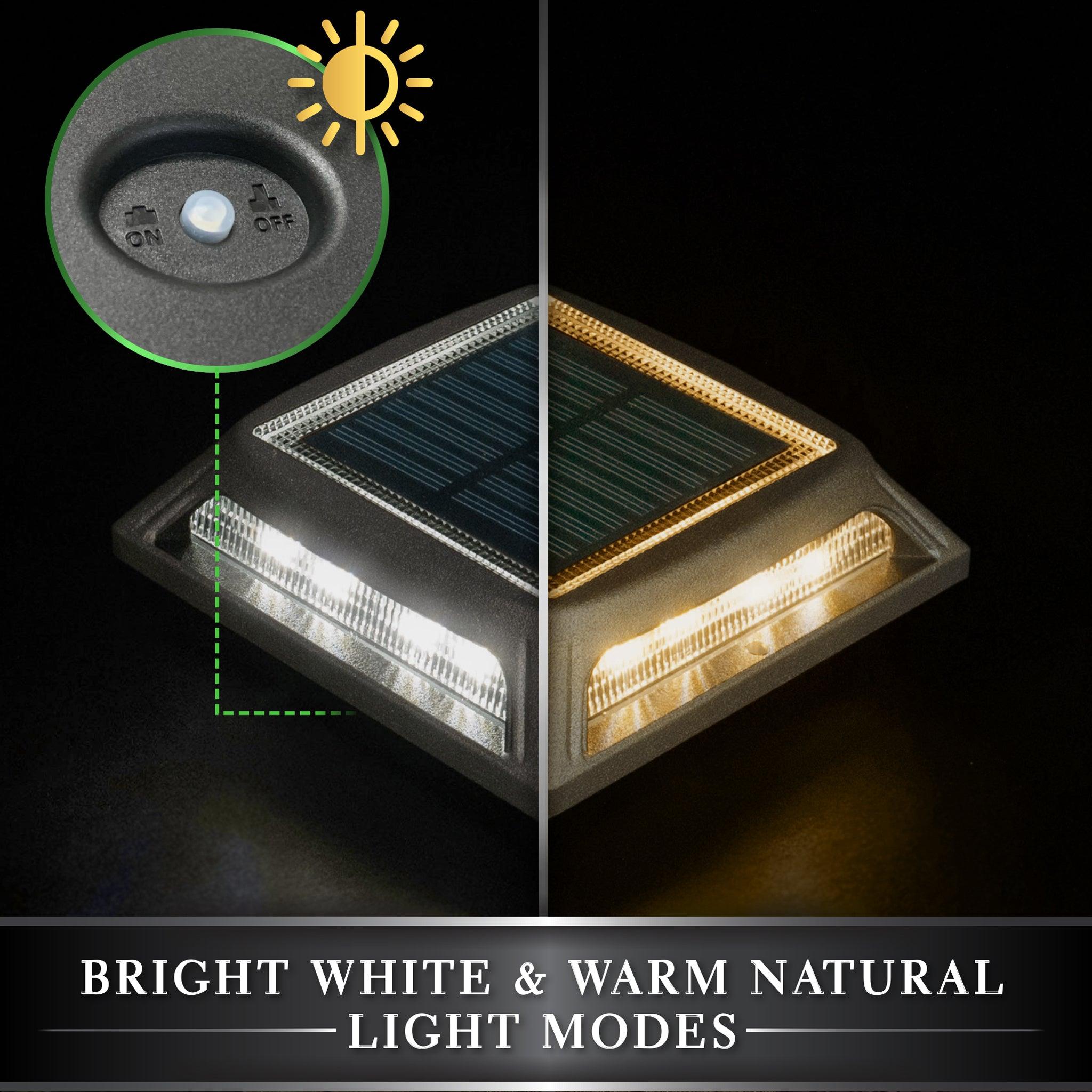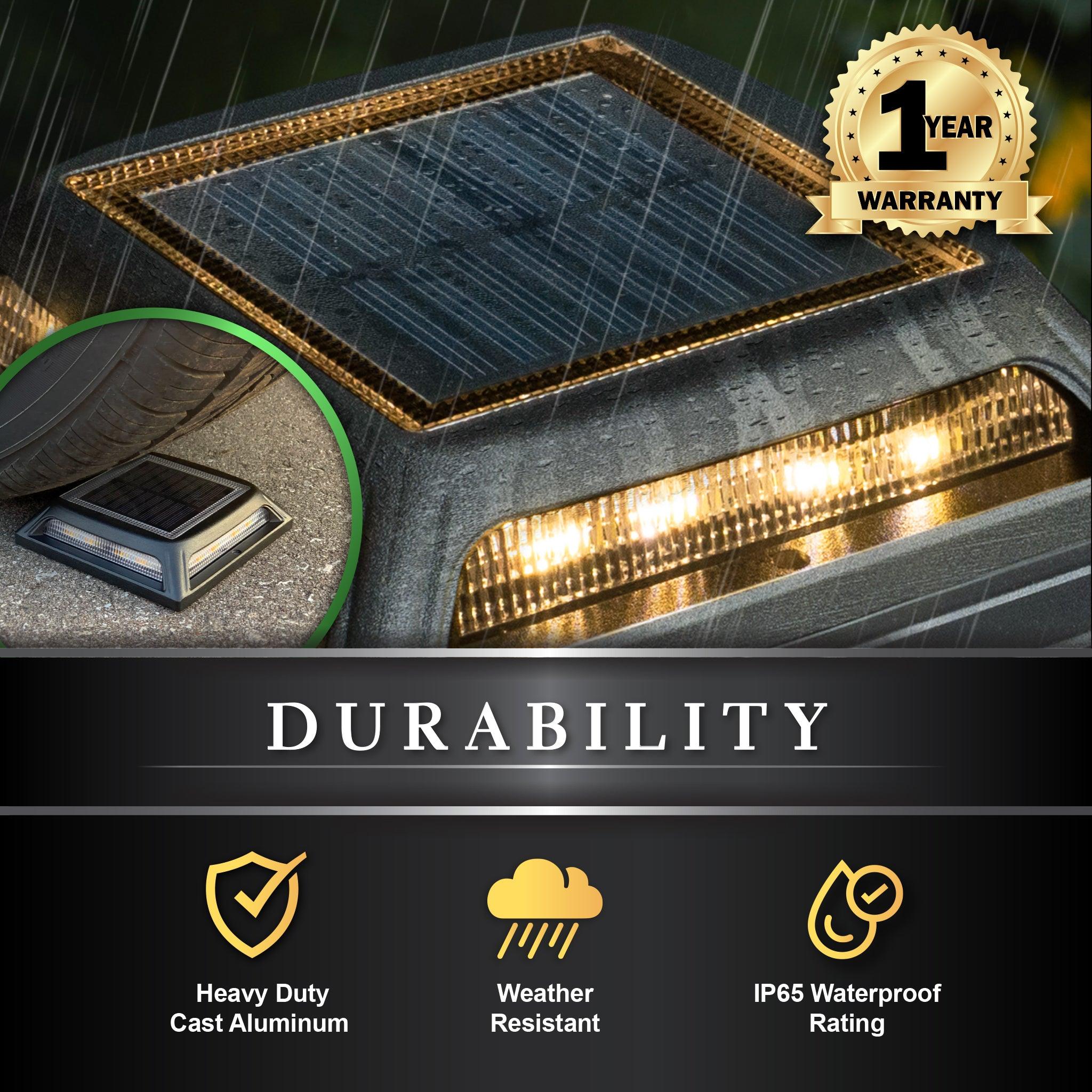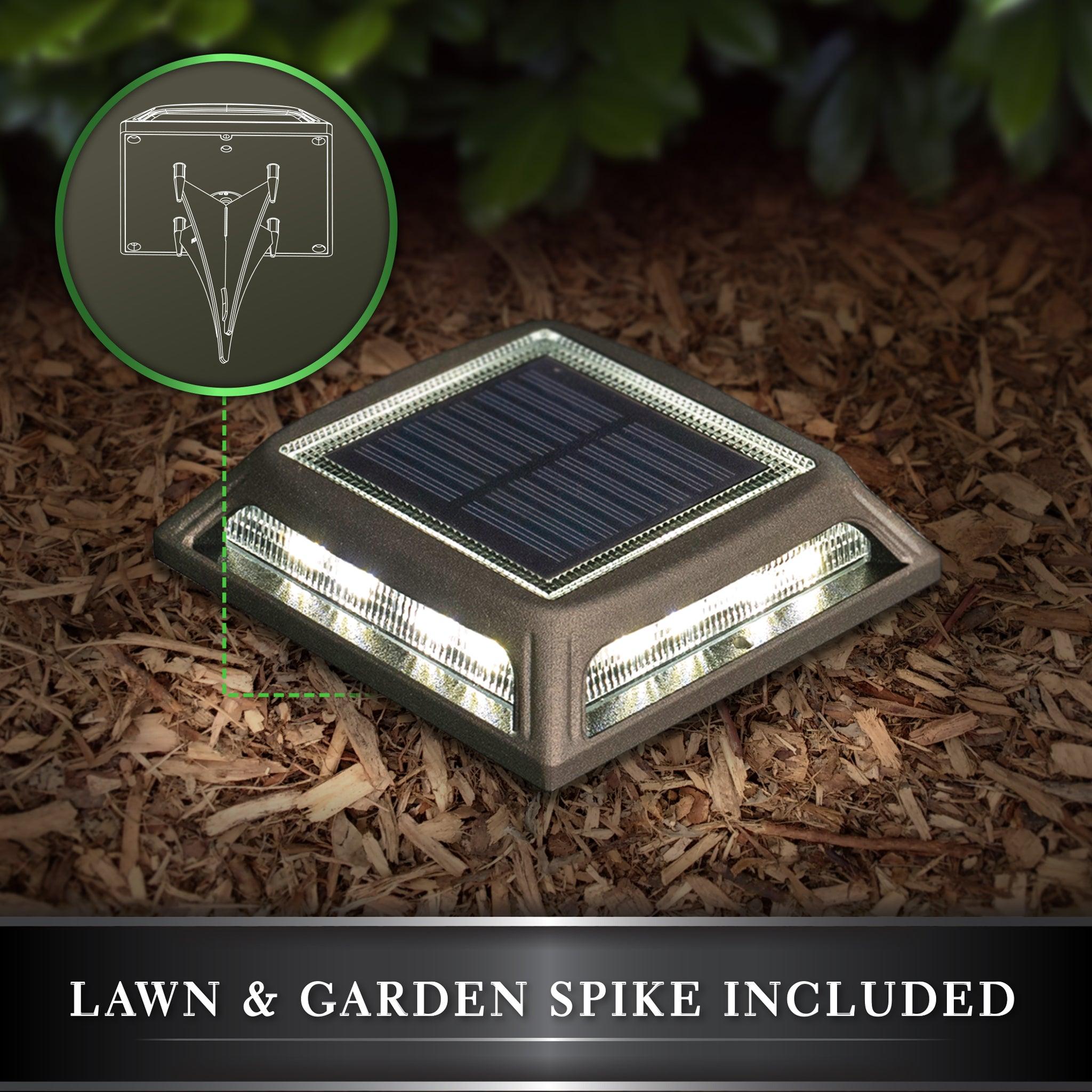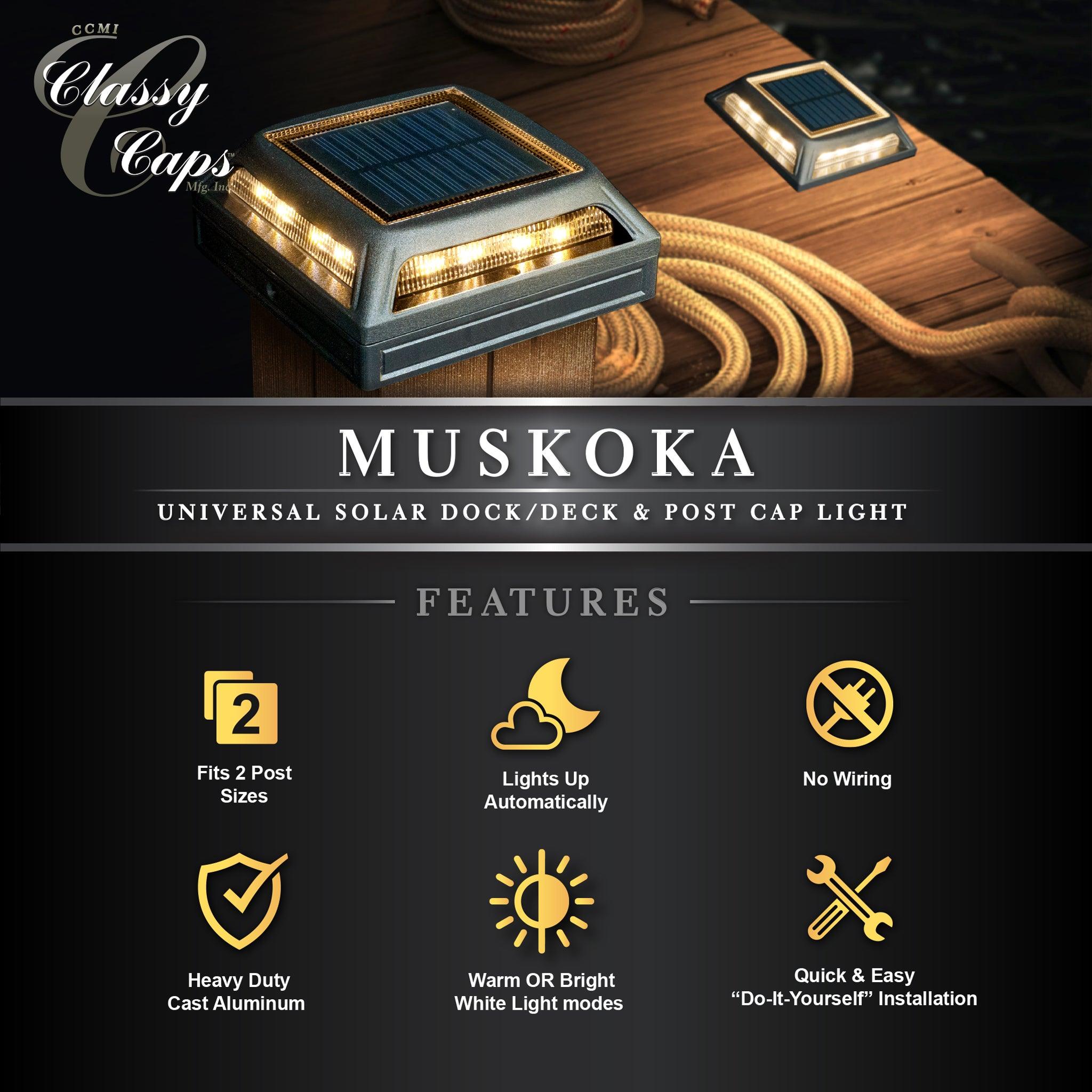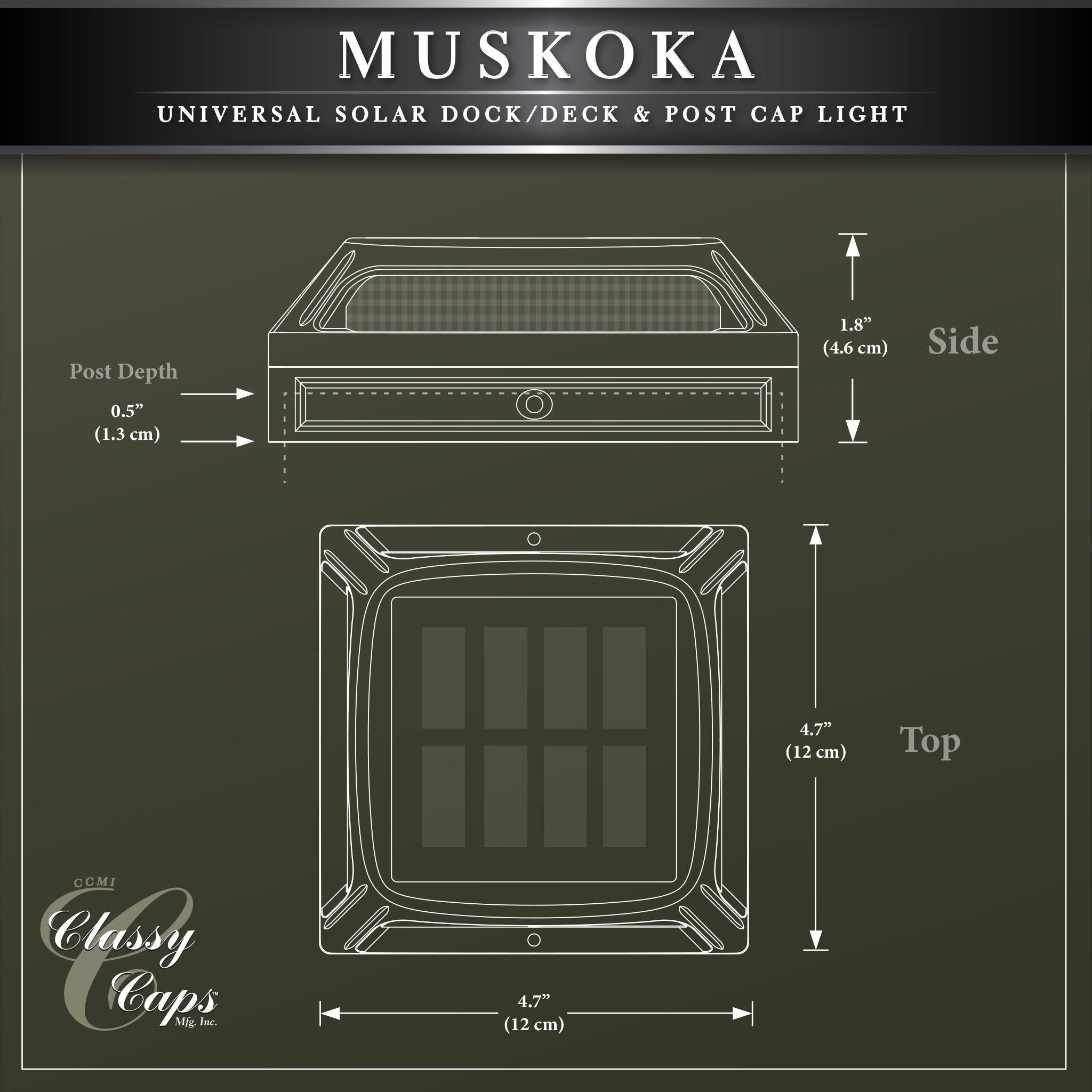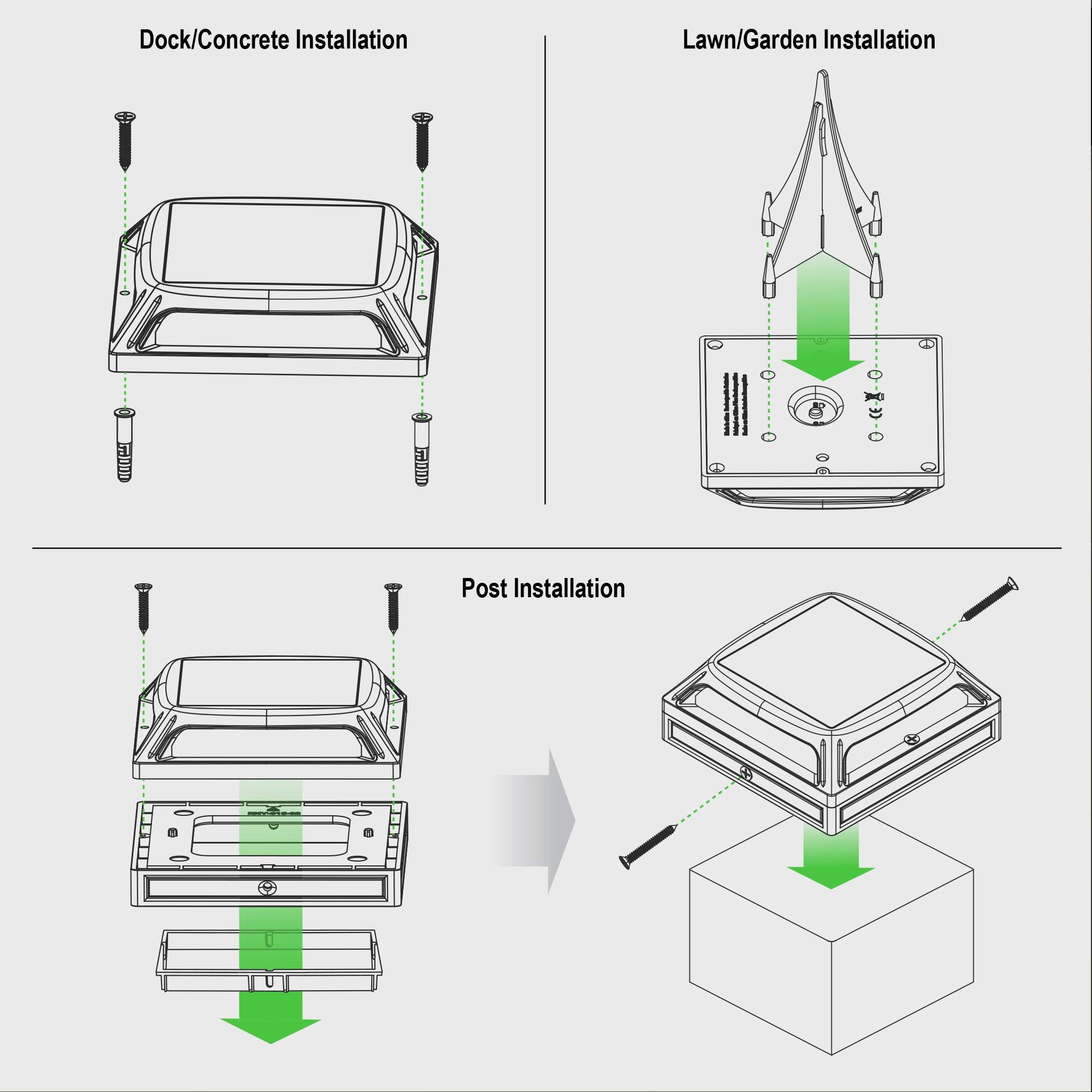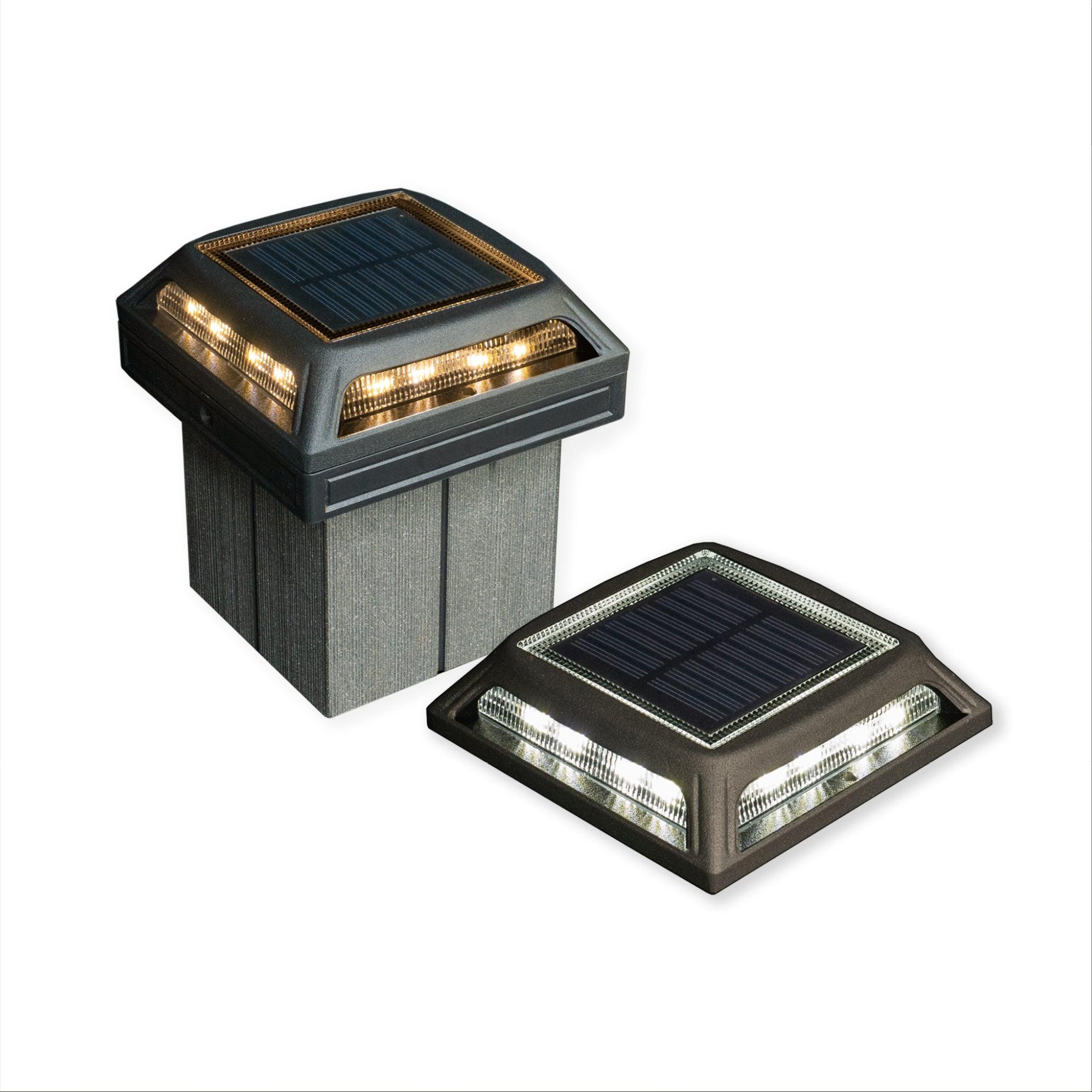 Muskoka Universal Solar Dock/Deck & Post Cap Light - Black
SKU: SLD505B
Super Fast Delivery! Receive your order in 2-5 business days.
THE MOST UNIVERSAL SOLAR LIGHT FIXTURE 
Introducing the Classy Caps Muskoka Solar Dock, Deck & Post Cap Light -"The Most Universal Solar Light Fixture!"  Boasting a total of 32 high performance surface mount LED's, you can choose from two lighting options with the push of a button - a warm natural light or bright white light. The Universal Muskoka solar light can be mounted to an actual 4"x4" & 3.5"x3.5" post or can be mounted to decks, docks, driveways and pathways with the included accessories. Manufactured from heavy duty cast aluminum with durable matte black powder coat finish the versatile Muskoka exudes quality, adding elegance, charm and security to any outdoor setting. Quick and easy do-it-yourself installation. (25 Lumens / Warm natural light 2700-3200 kelvin or bright white light 4500-5500 Kelvin)
Download our Instruction Manual
• Will fit over a 4"x4" & 3.5"x3.5" post OR can be mounted to docks, decks, pathways, and driveways
• 32 High-performance surface mount LED'S
• Choose between warm and bright white light modes
• Lights up automatically every night - includes ON/OFF button
• Manufactured from heavy-duty cast aluminum
• Durable matte black powder coat painted finish
• Long Life 3.2V rechargeable battery
• Manufactured from heavy-duty cast aluminum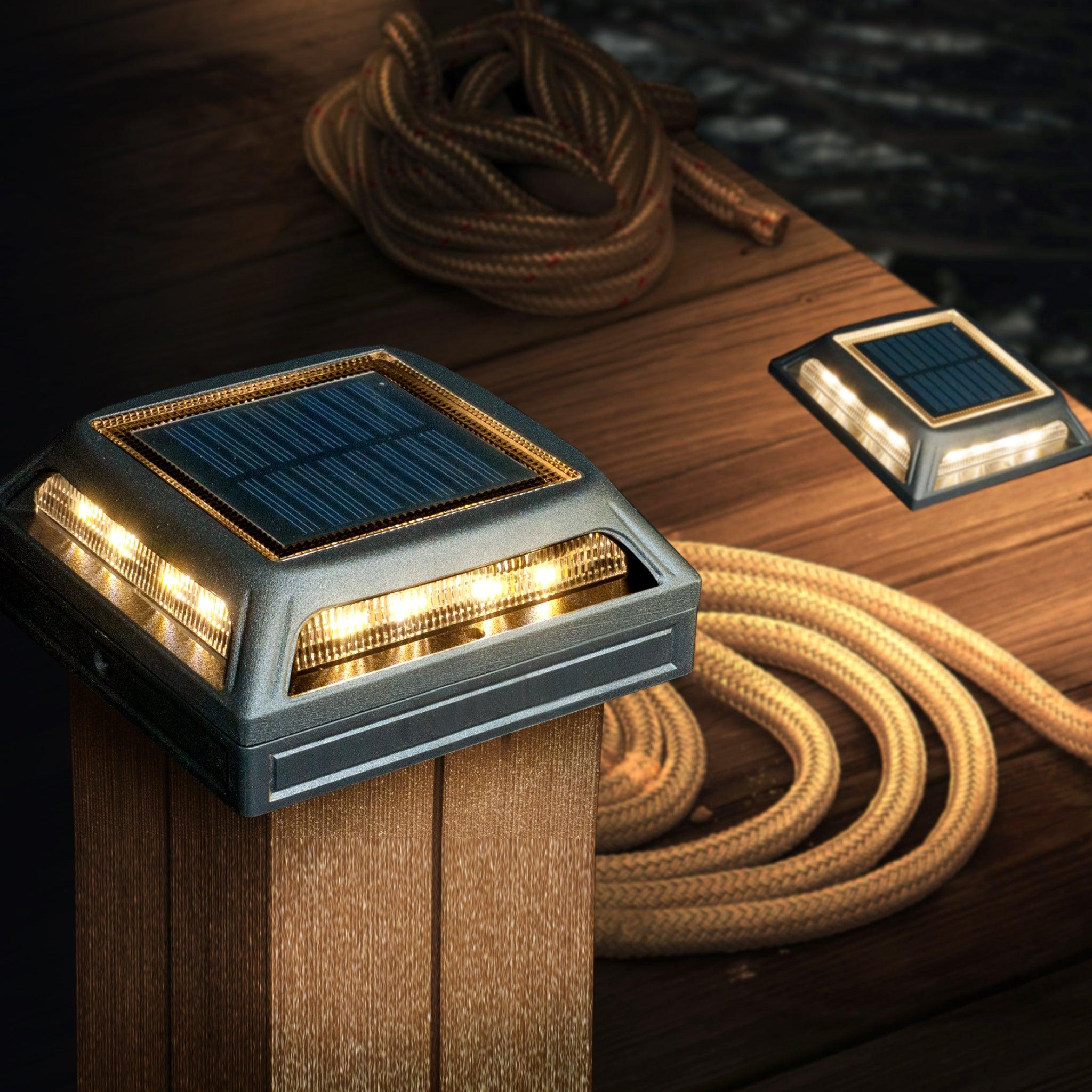 Post Sizing
Please measure your posts before purchasing
3.5" x 3.5" (4x4 Nominal)
This product is rated 5.0 of 5.0 stars.
It has received 1 review.
Muskoka Universal Solar Cap LIGHT - BLACK
Have had these lights installed on post for about 4 days now so far they work great, good lighting to walk around the deck at night.
Hi Tommy! Thank you for taking the time to leave a review. We are glad to hear that you are enjoying your Muskoka Dock/Deck & Post Cap Lights!