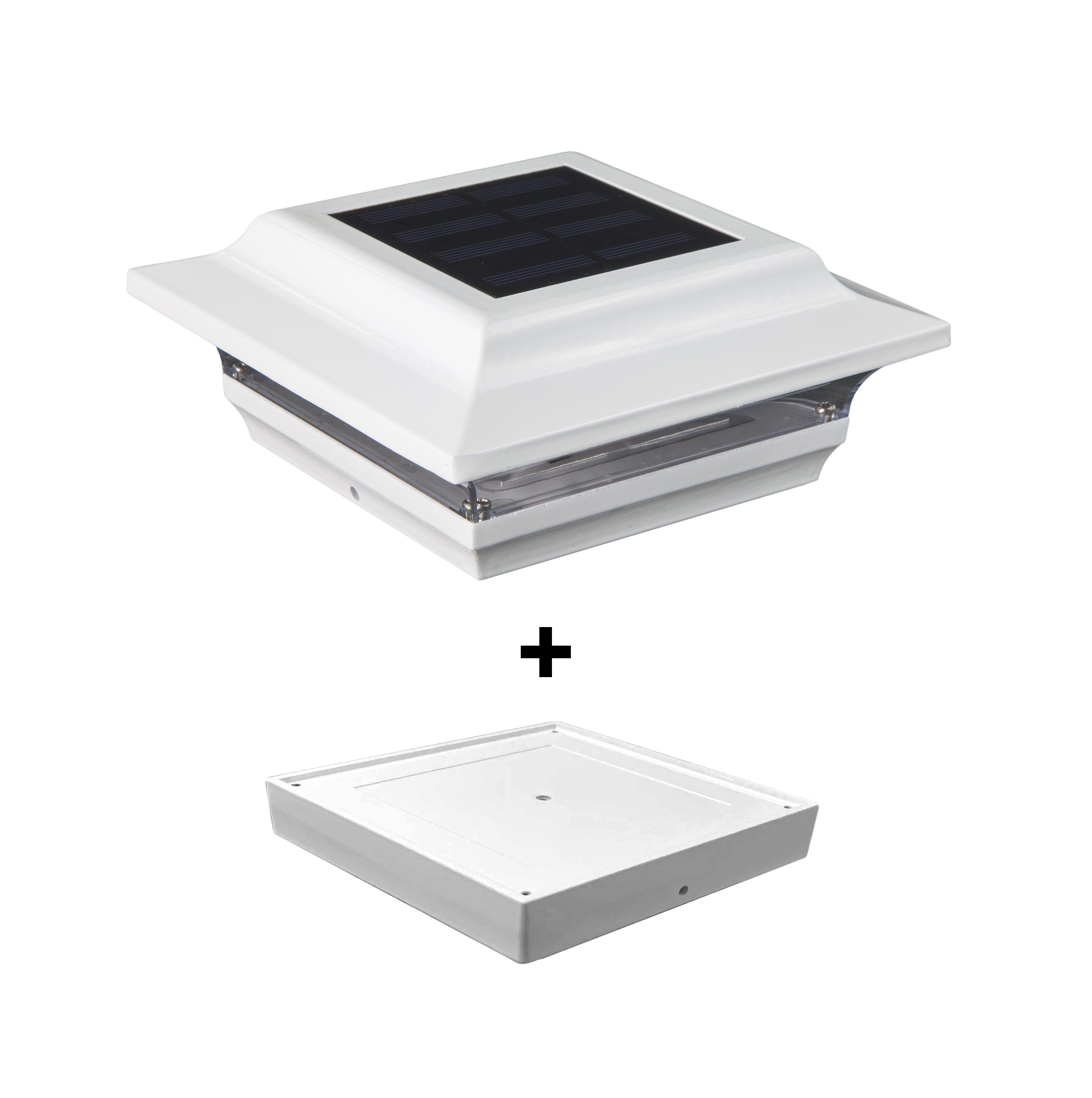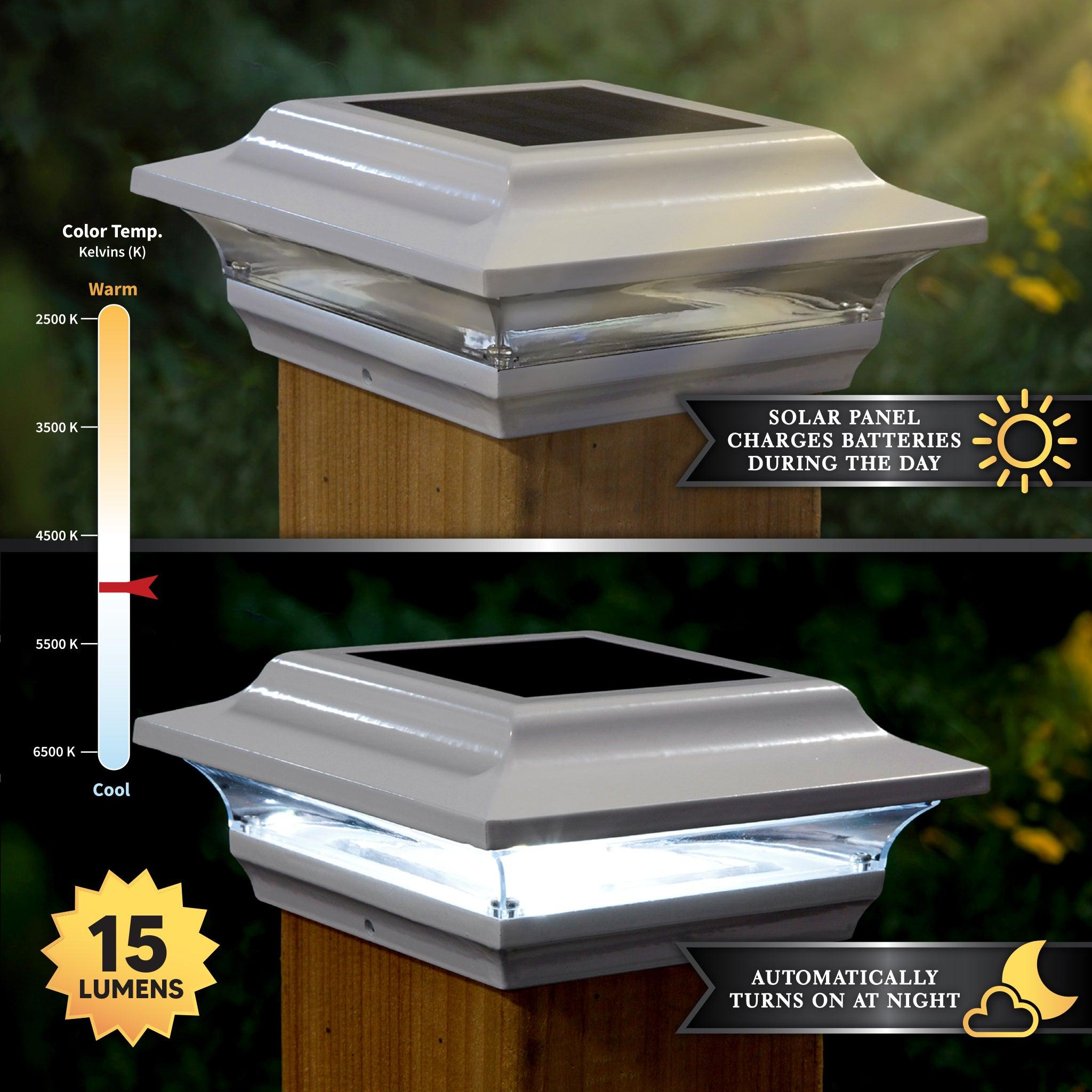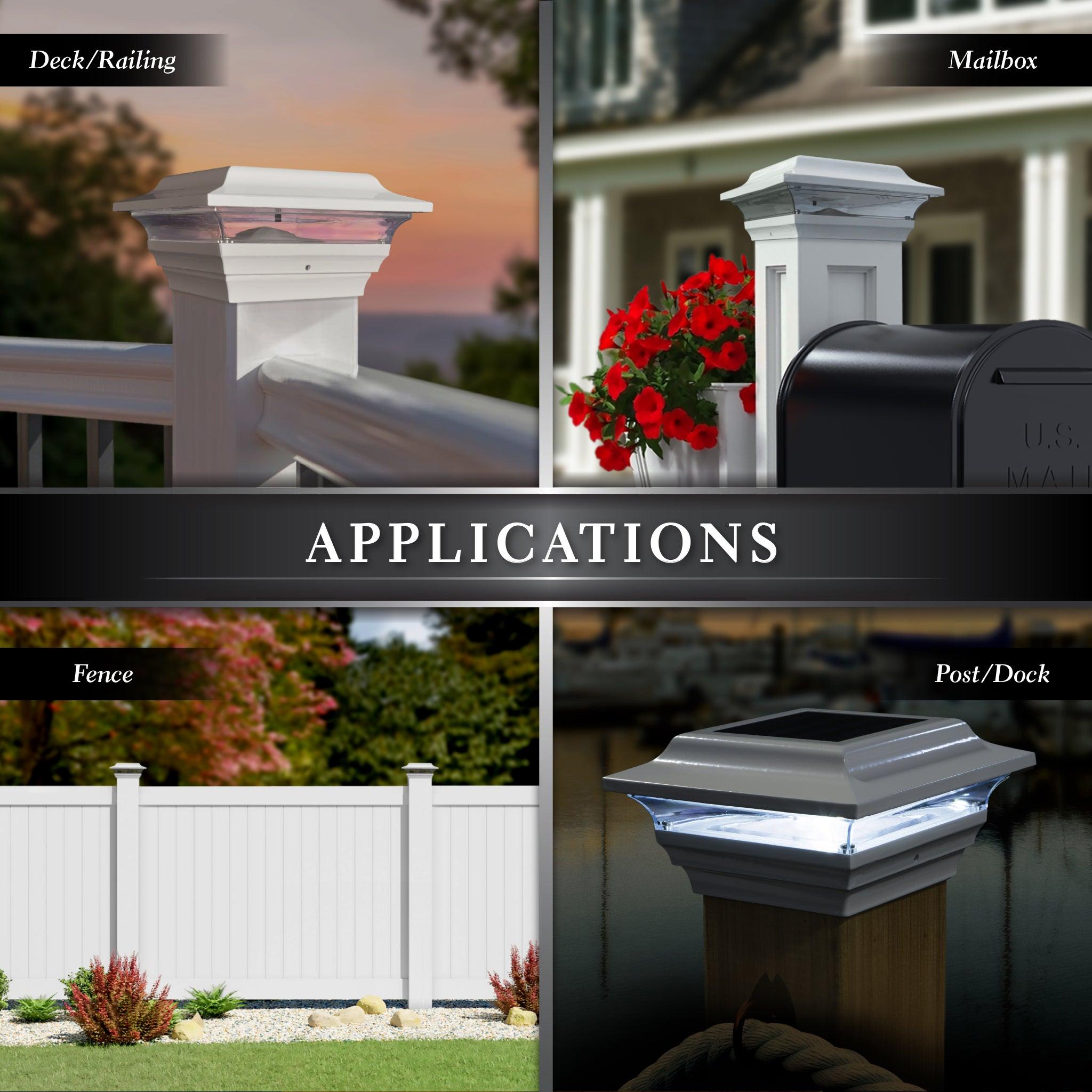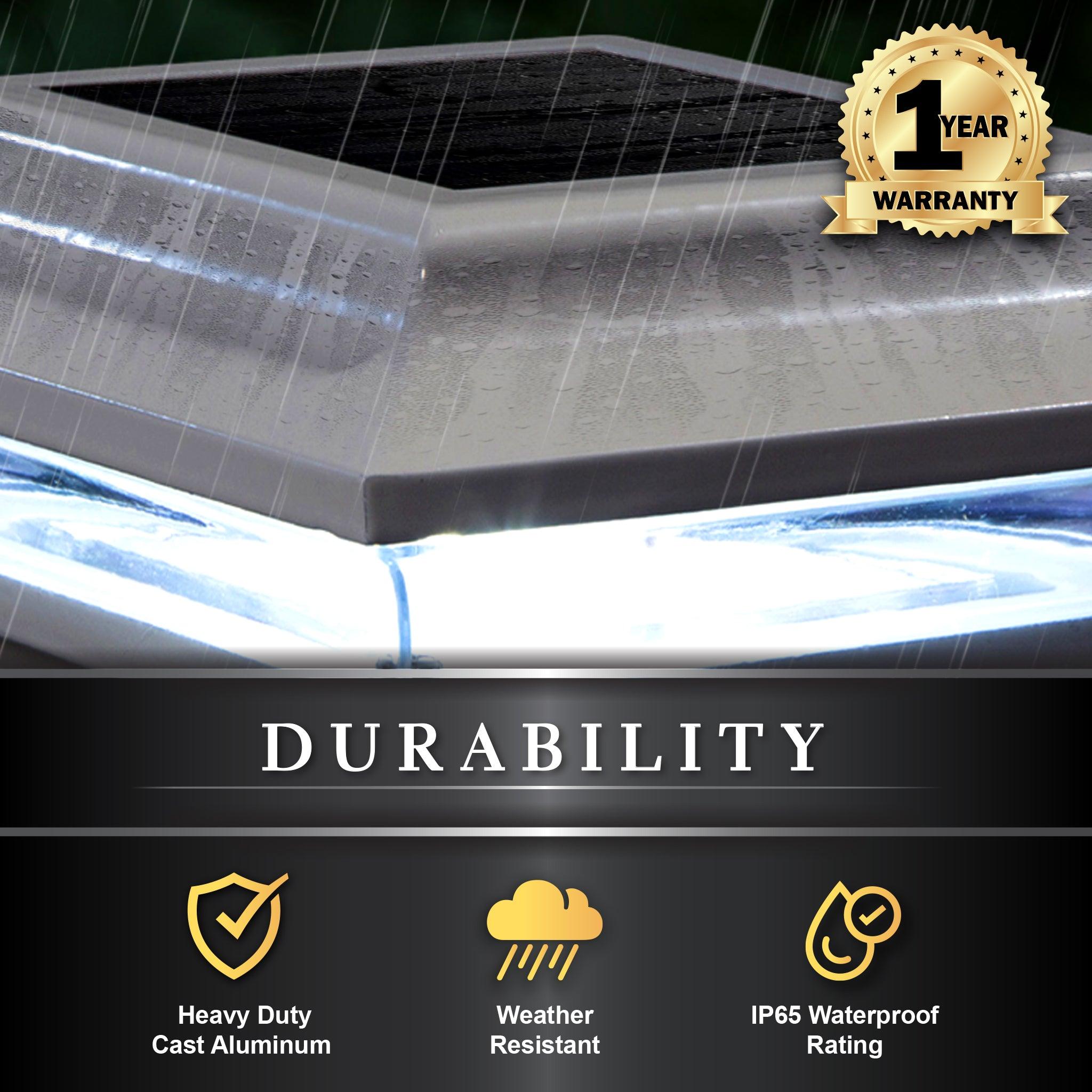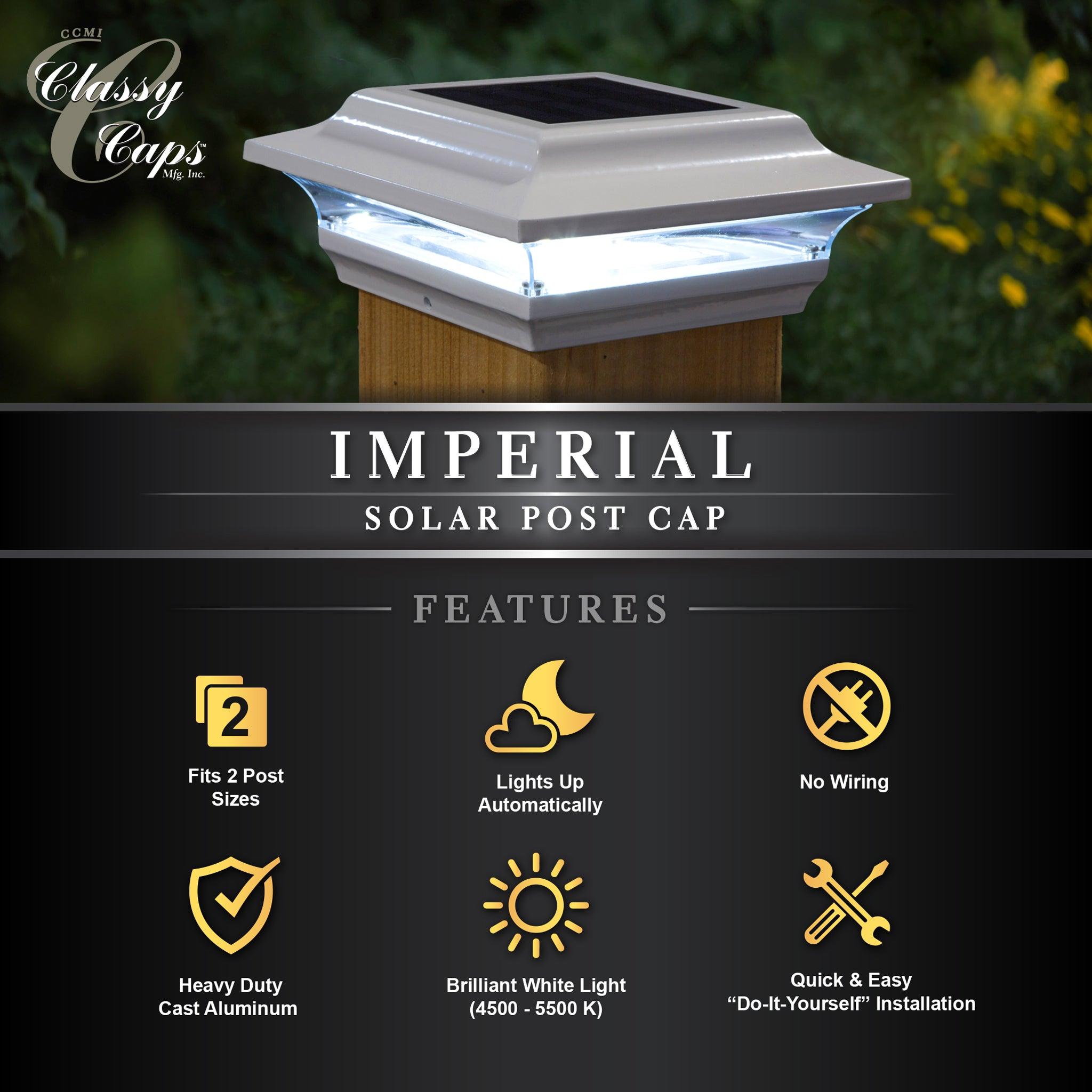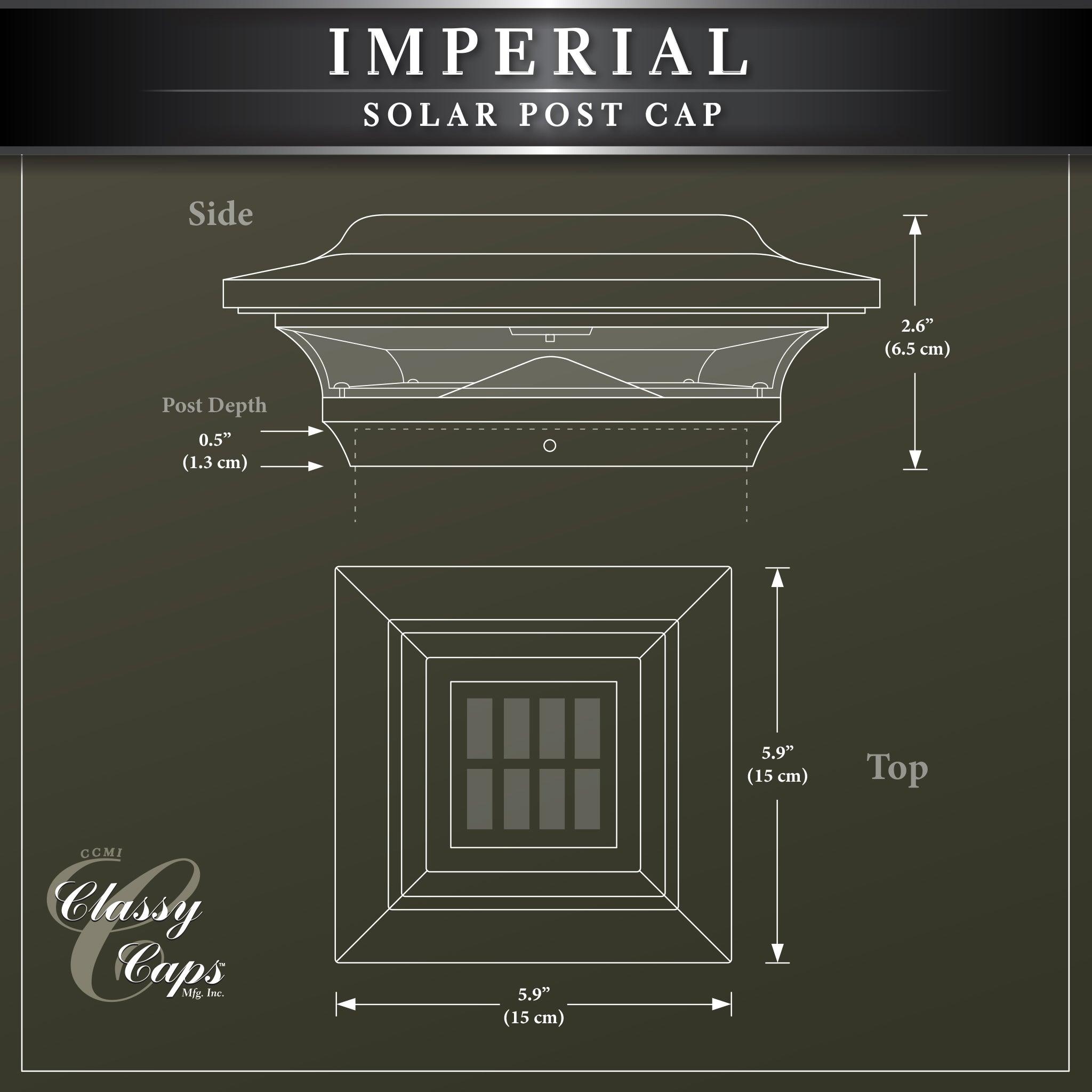 Imperial Solar Post Cap - White With 4.5"x4.5" Adaptor
SKU: SL211WTRA45W
Super Fast Delivery! Receive your order in 2-5 business days.
The modern yet elegant Imperial Solar Post Cap offers a clean contemporary design that is unequalled in performance. Its rugged cast aluminum construction with powder coated finish means no future painting. 
TRA45W Adaptor included to allow the SL211W to easily be installed on an actual 4.5"x 4.5" post.
Download our Instruction Manual
• High Performance solar lights - stays lit for up to 10 hours
• Lights up automatically every night / auto - off switch
• High output surface mount LED technology for brilliant white light - 3x brighter than standard LED's
• 1 long life AA Ni-MH rechargeable battery included
• Manufactured from durable cast aluminum with White powder coated finish
• Will fit over an actual 4.5"x4.5" post with the TRA45W Adaptor (Included)
• Quick and easy Do It Yourself installation.
• 15 Lumens / 4500-5500 Kelvin
• Patent No: D624,227 S
• Manufactured from durable cast aluminum with White powder coated finish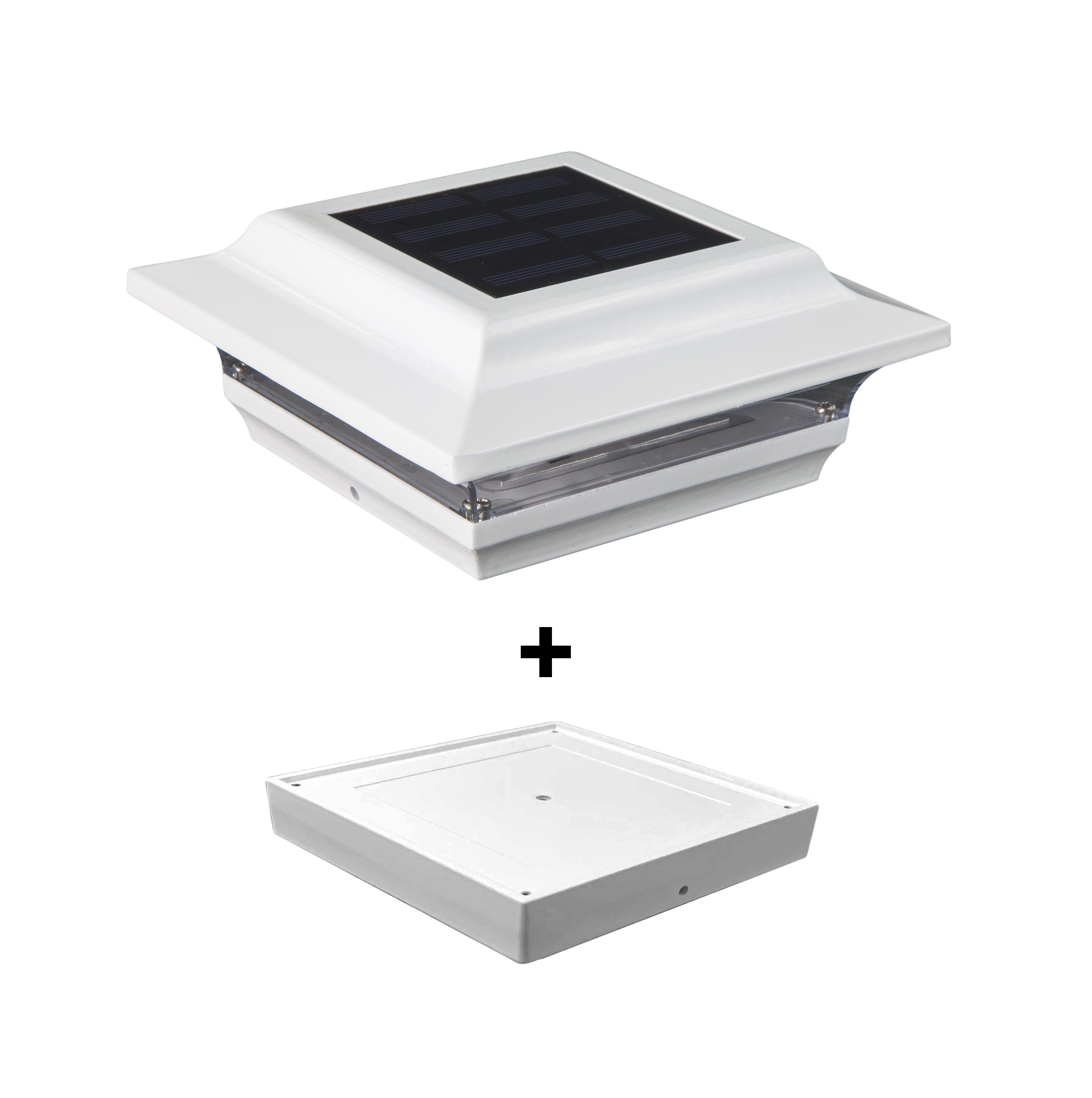 Post Sizing
Please measure your posts before purchasing
3.5" x 3.5" (4x4 Nominal)
This product is rated 4.0 of 5.0 stars.
It has received 1 review.
Fits Trex Post - With A Caveat...
Very pleased with the Imperial Post Cap so far. Can't help but notice the waste generated when upfitting the 4x4 cap with the adapter to fit a 4.5 x 4.5 post. You end up disposing of the 4" and 3.5" adapters to utilize the larger one. To reduce waste Classy Caps should consider manufacturing and selling the Imperial fitted and shipped with the 4.5" adapter only installed. Trex customers would appreciate this!
Hi Kelly! Thank you for taking the time to leave a review! We are glad to hear that you are enjoying your Imperial Solar Post Caps. Thank you also for the recommendation of packaging the Imperial with the 4.5x4.5 adaptor for Trex customers!