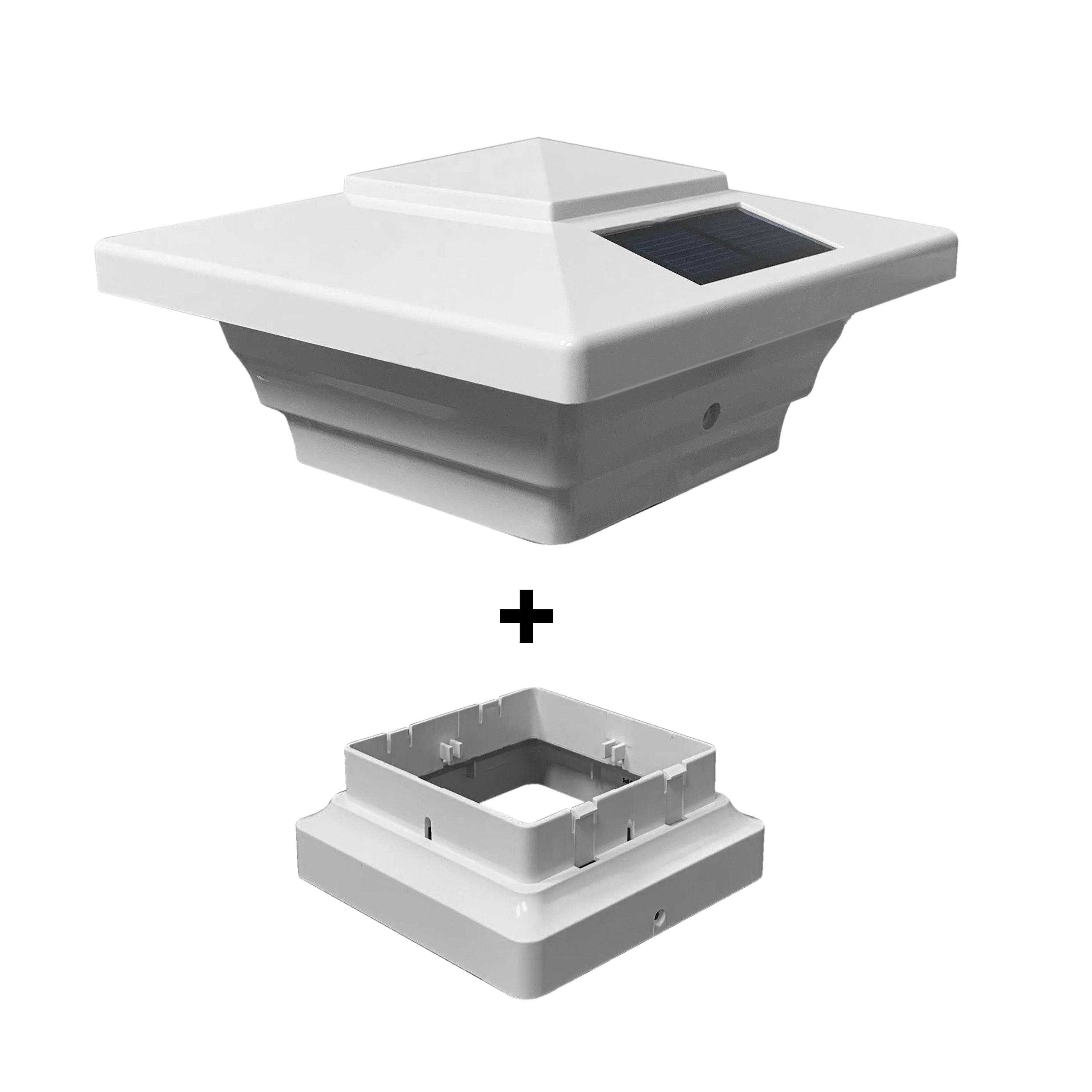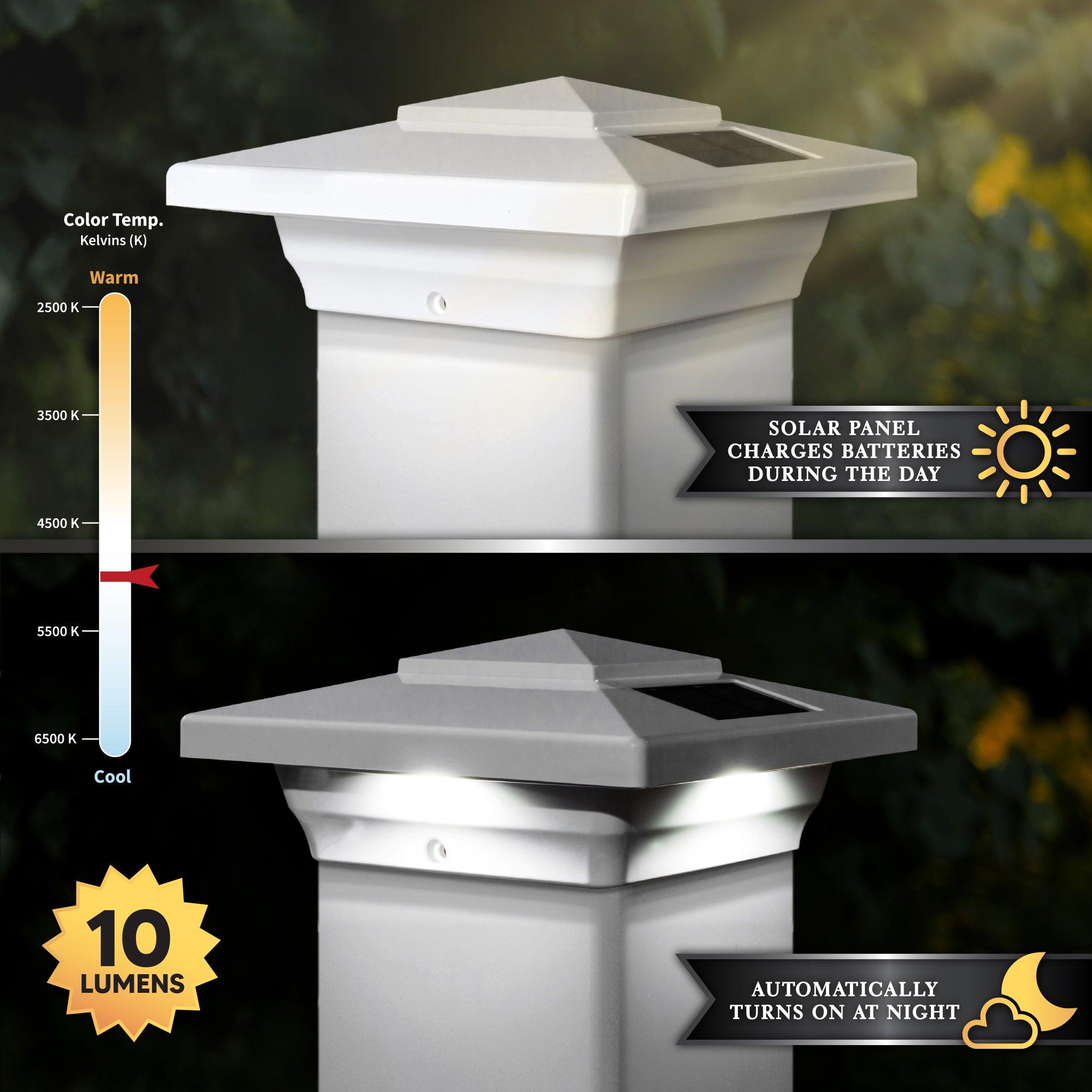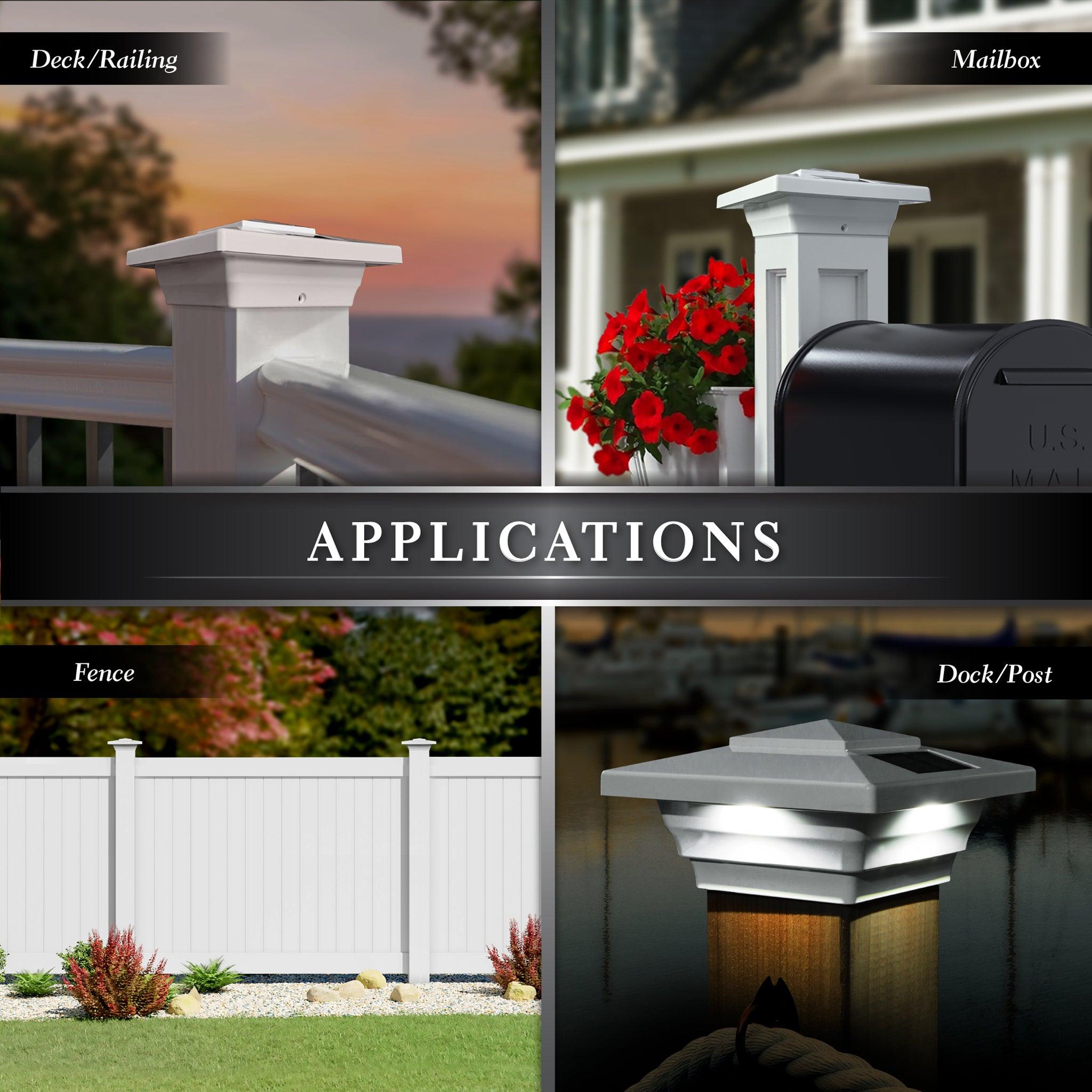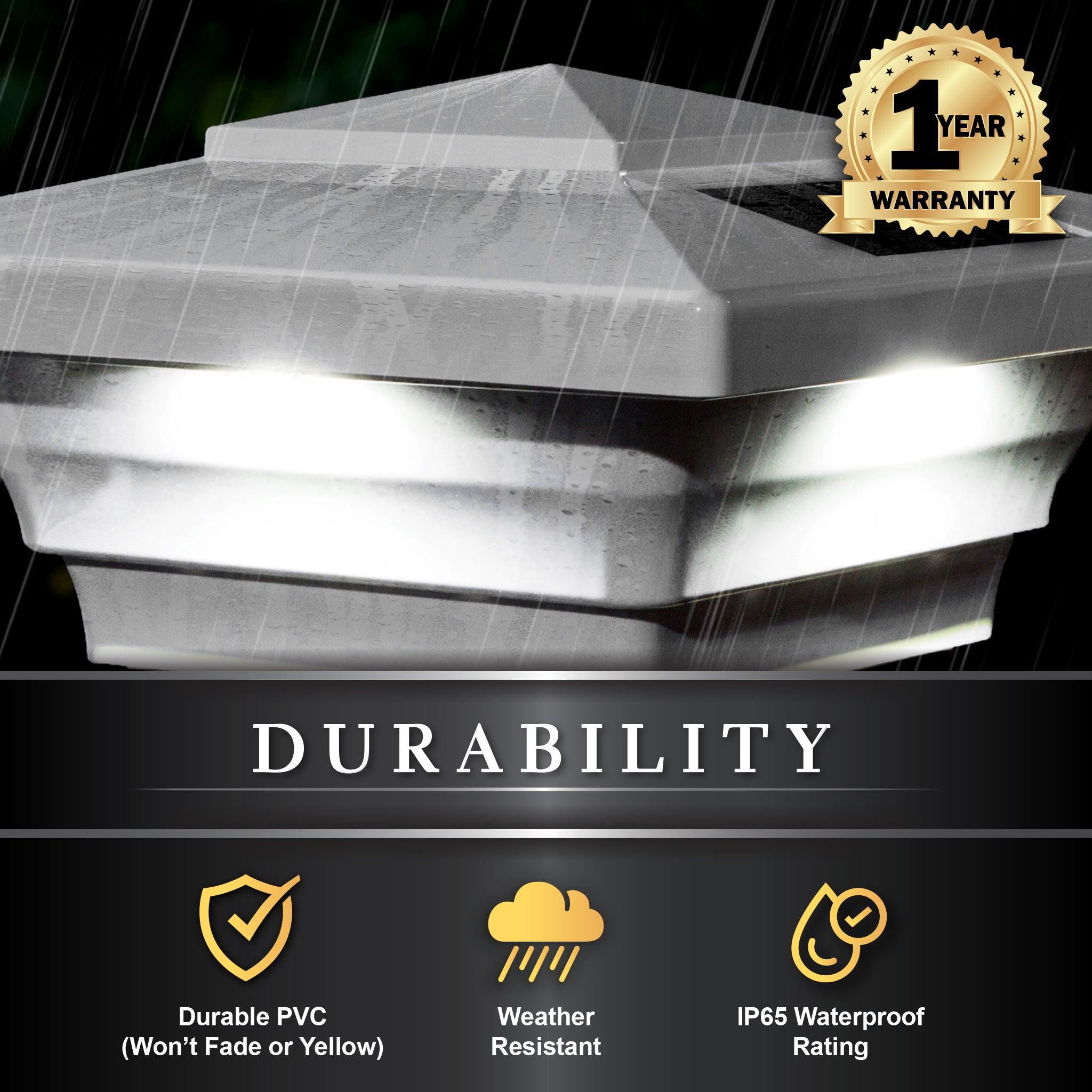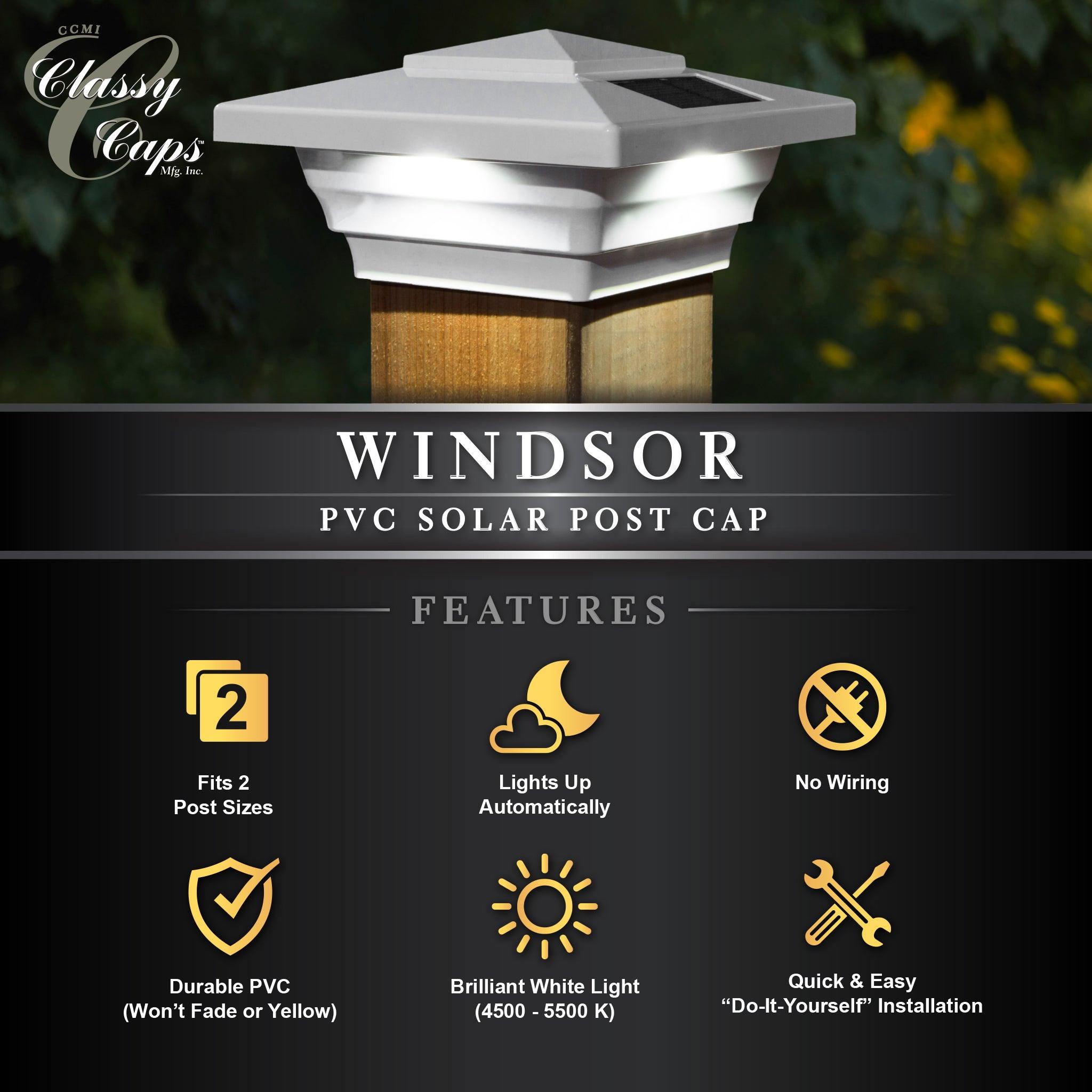 Windsor Solar Post Cap - White With 5"x5" Adaptor
SKU: SL4400SL4455
Super Fast Delivery! Receive your order in 2-5 business days.
Our low profile Windsor Vinyl solar post cap includes four high output surface mount LED's that are hidden from view, but as night falls this one of a kind patented design casts an array of light onto all four walls of the post cap and surrounding area...a truly exceptional style only from Classy Caps Mfg.
SL4455 Adaptor included to allow the SL4400 to easily be installed on an actual 5"x 5" post.
Download our Installation Manual
• High-Performance solar lights - stays lit for up to 10 hours
• Casts a brilliant white light downward onto the outside walls of the post cap and surrounding area
• Lights up automatically every night
• High-output surface mount LED technology
• 3x brighter than standard LEDs
• 1 long-life AA Ni-MH rechargeable battery included
• Manufactured from durable White Vinyl ( PVC) - won't fade or yellow
• Will fit over an actual 5"x5", 4"x4" or 3.5"x3.5" post. (5"x5" & 3.5"x3.5" adaptor included)
• Quick and easy Do It Yourself installation.
• 10 Lumens / 4500-5500 Kelvin
• Patent No: 6,581,335 B2
Durable PVC (Vinyl) - Won't fade or yellow.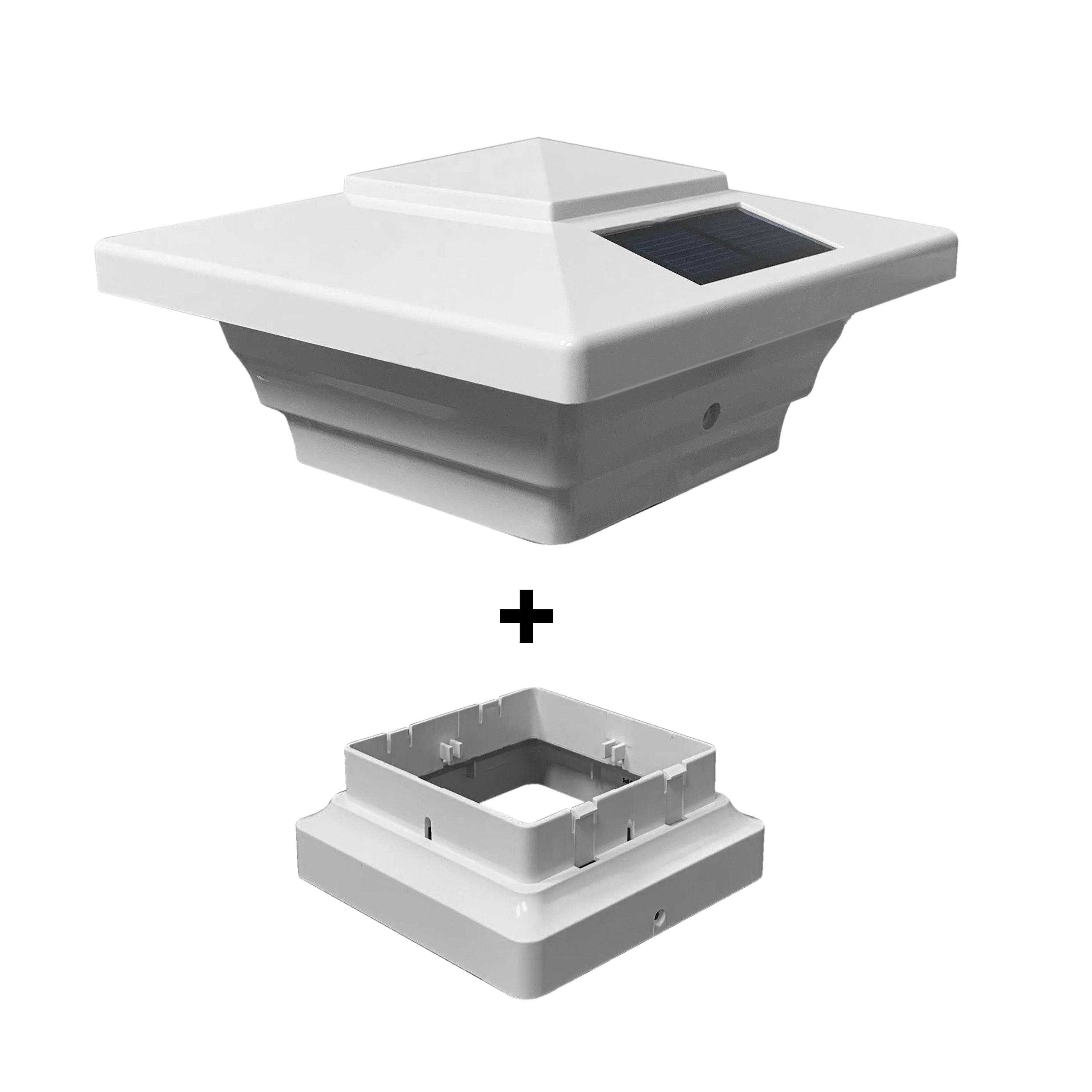 Post Sizing
Please measure your posts before purchasing
This product has no reviews yet.