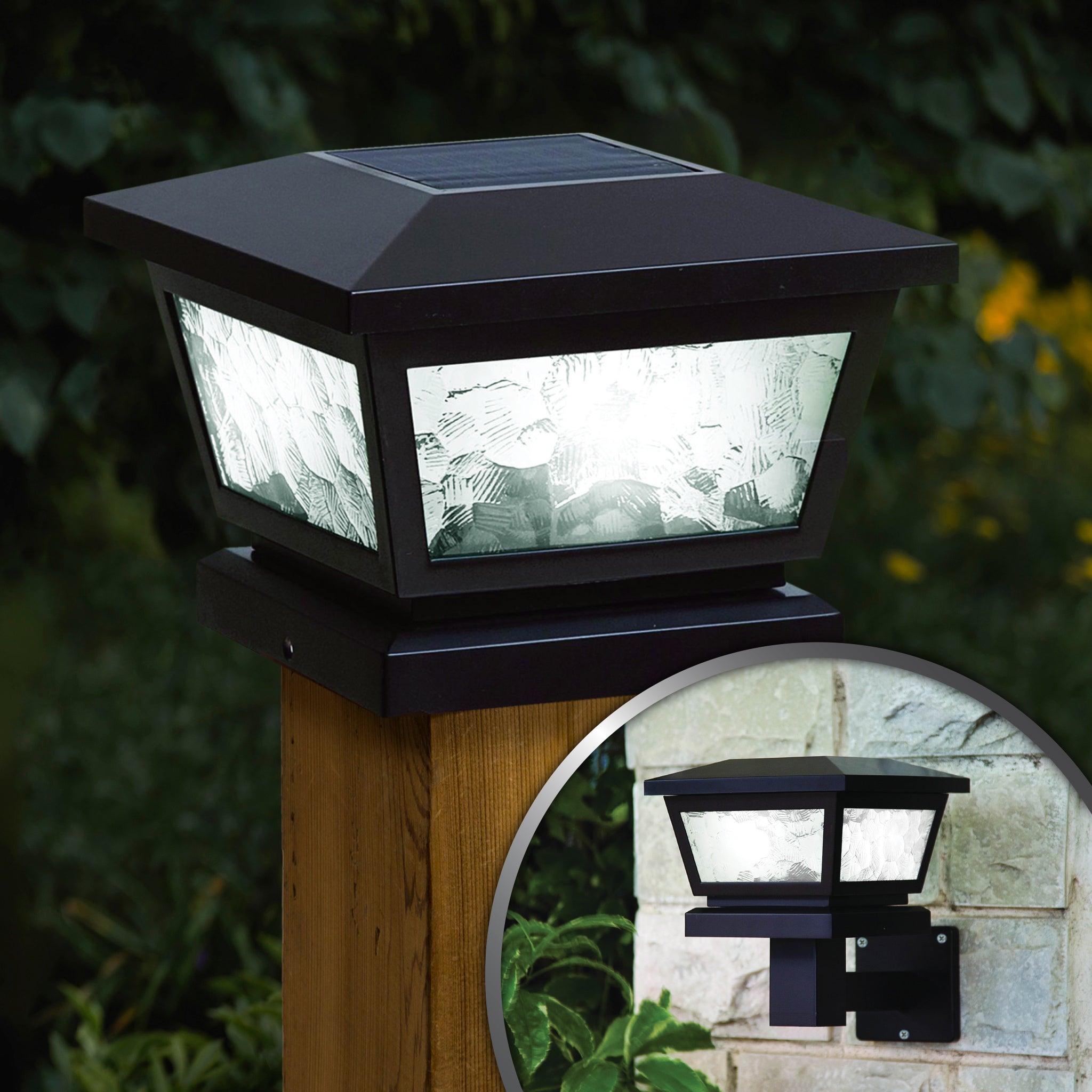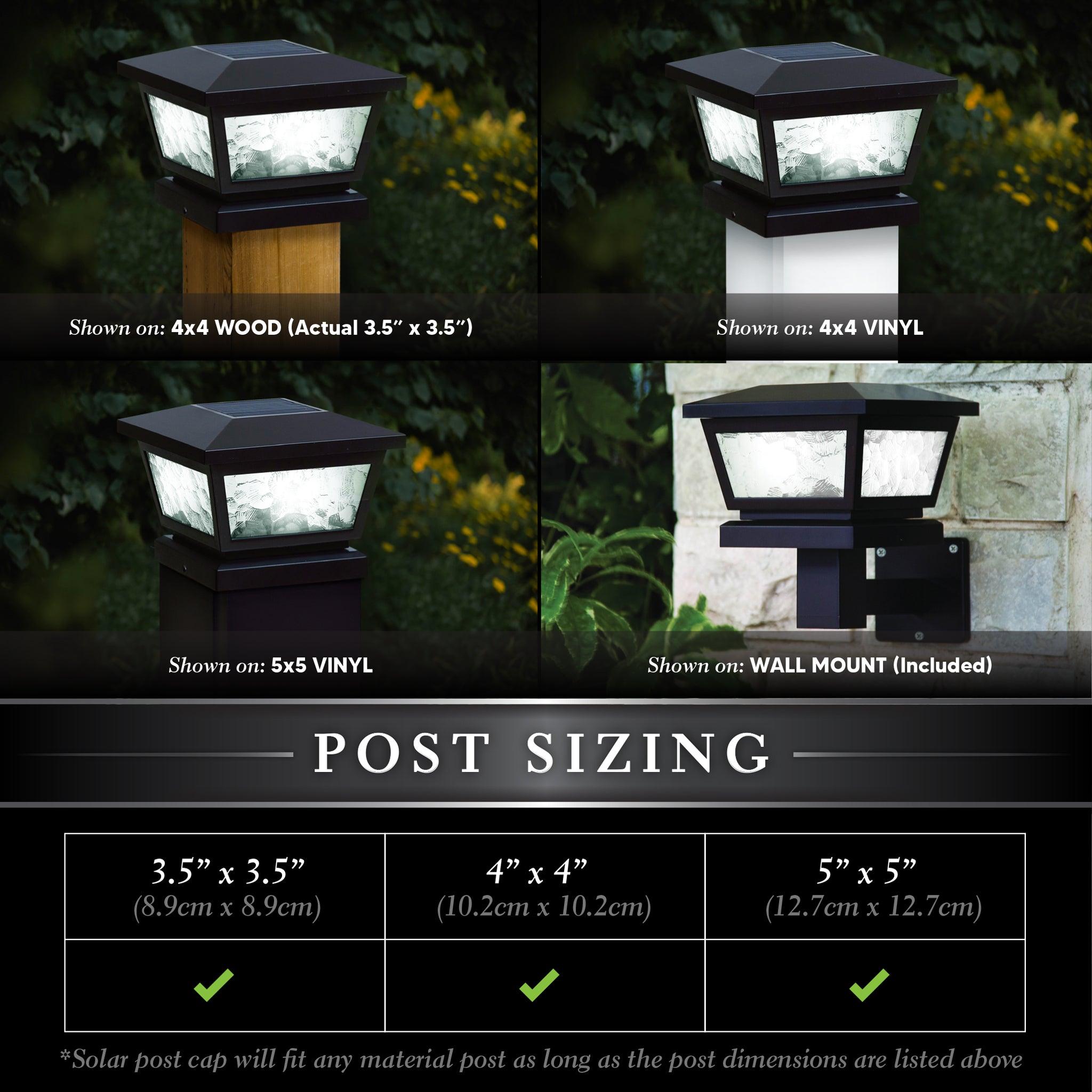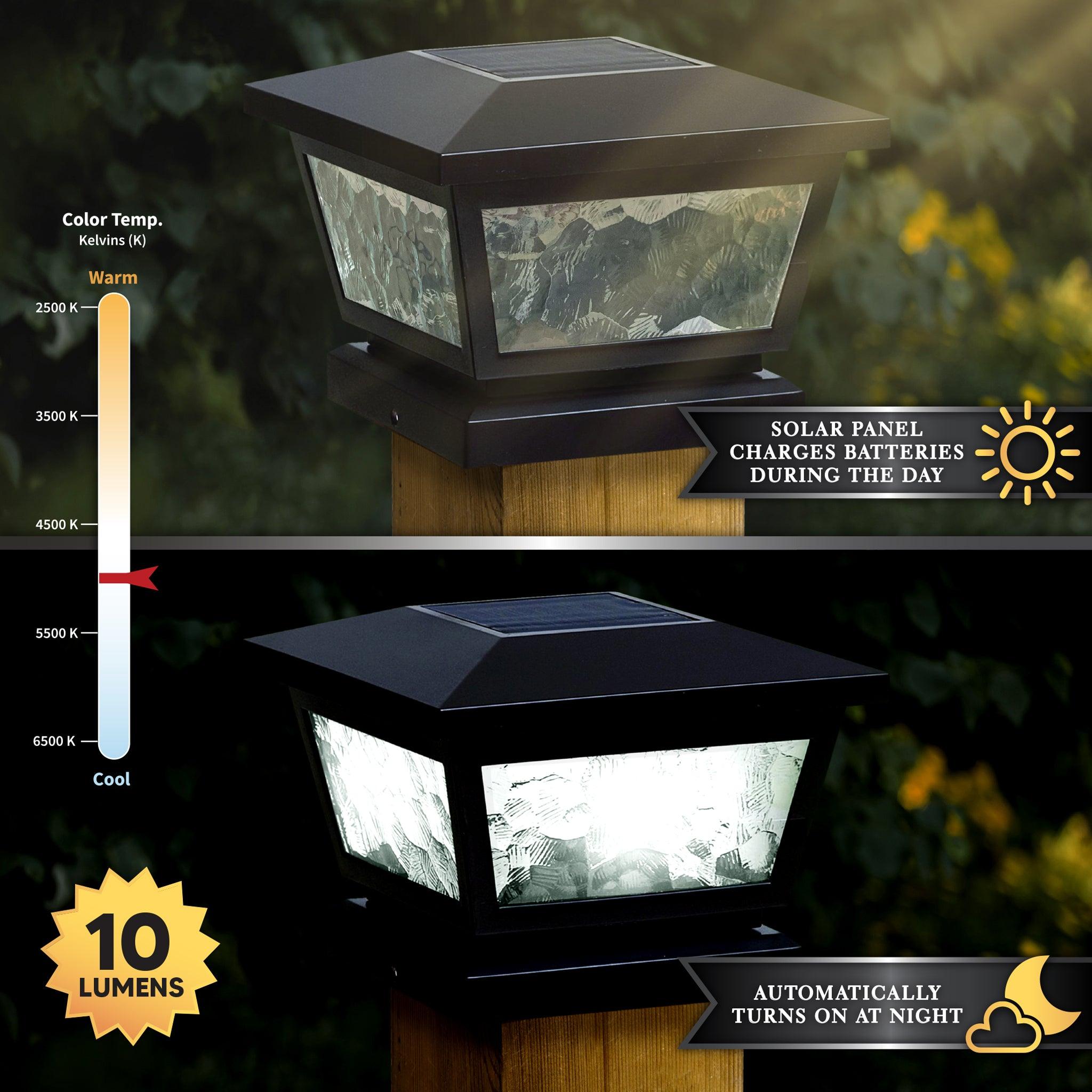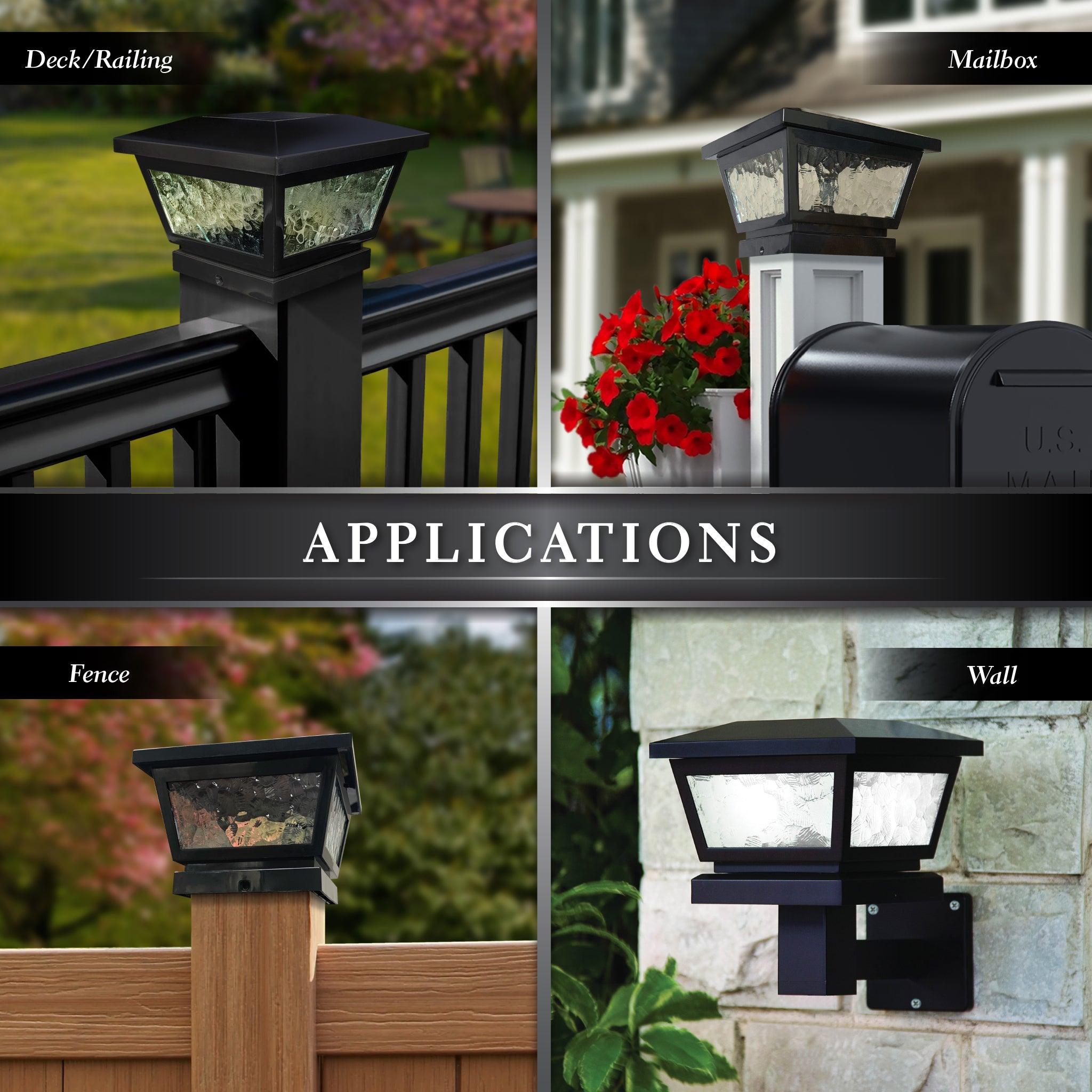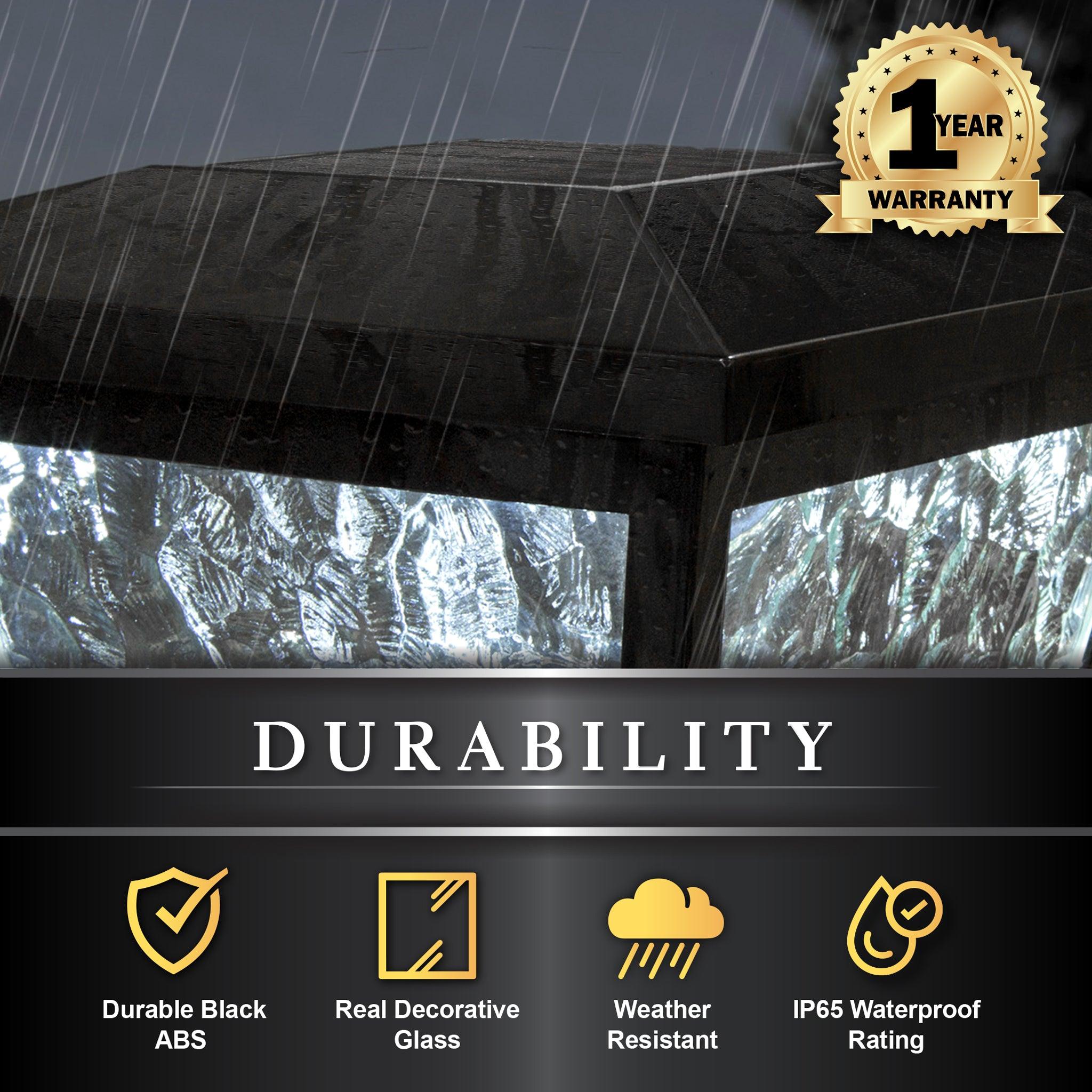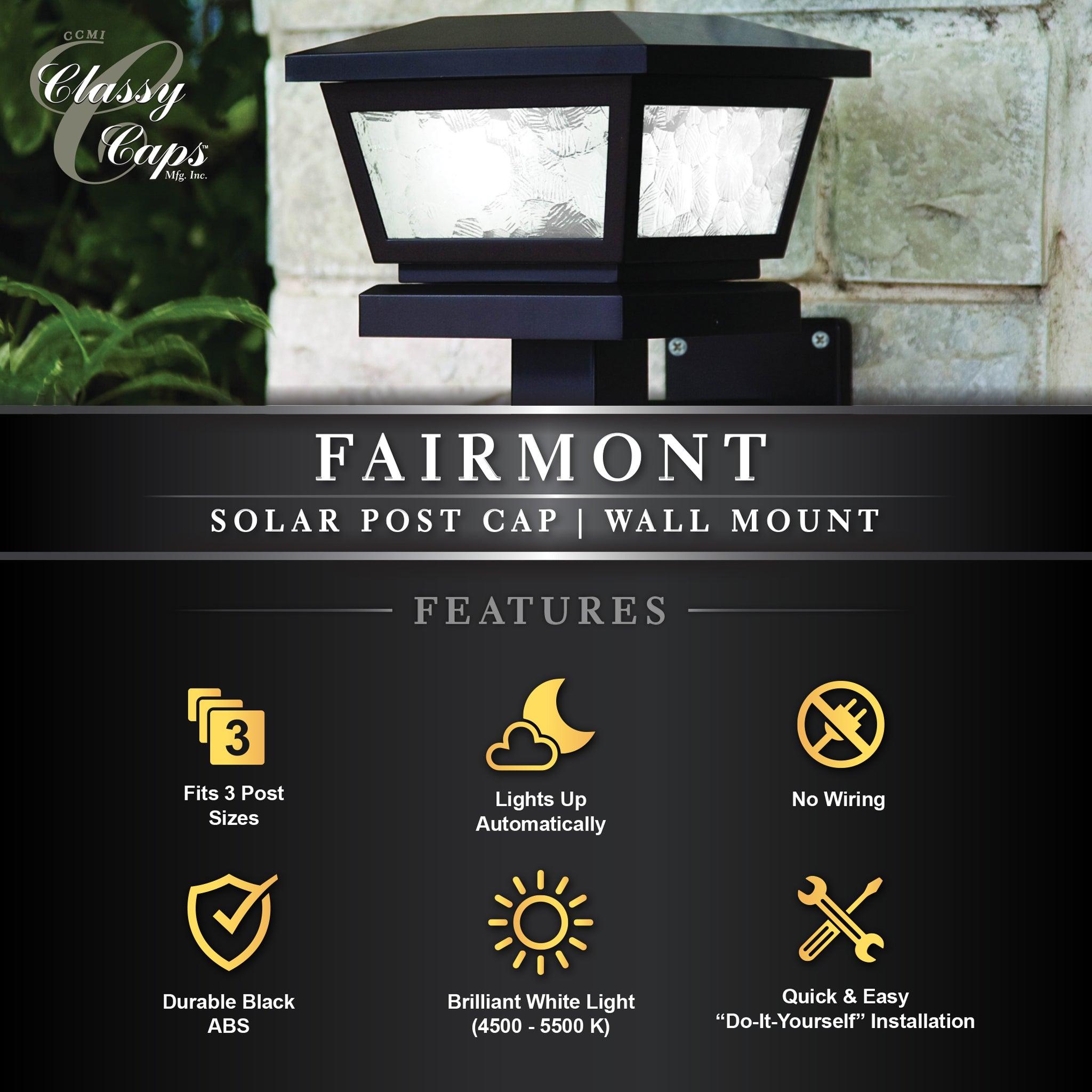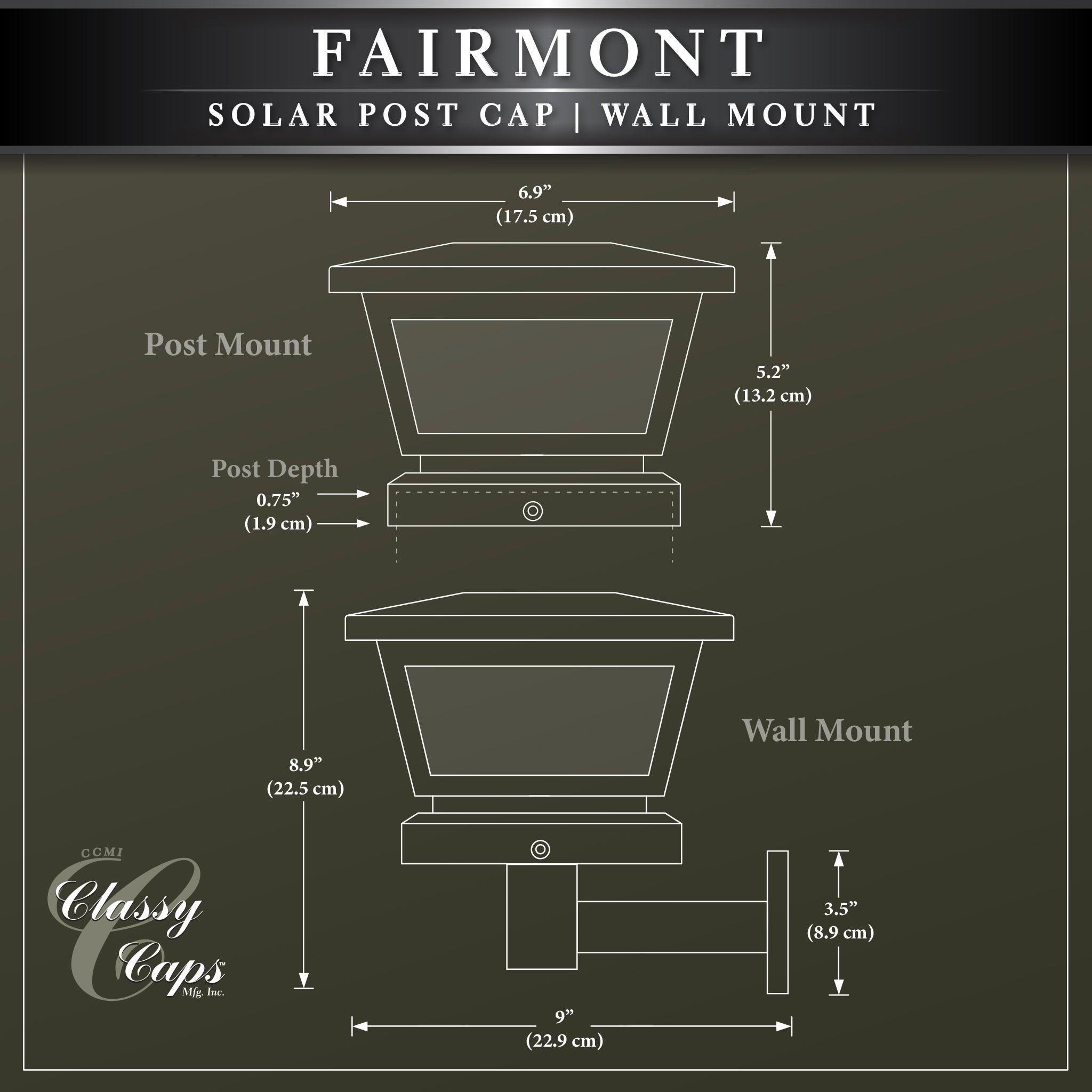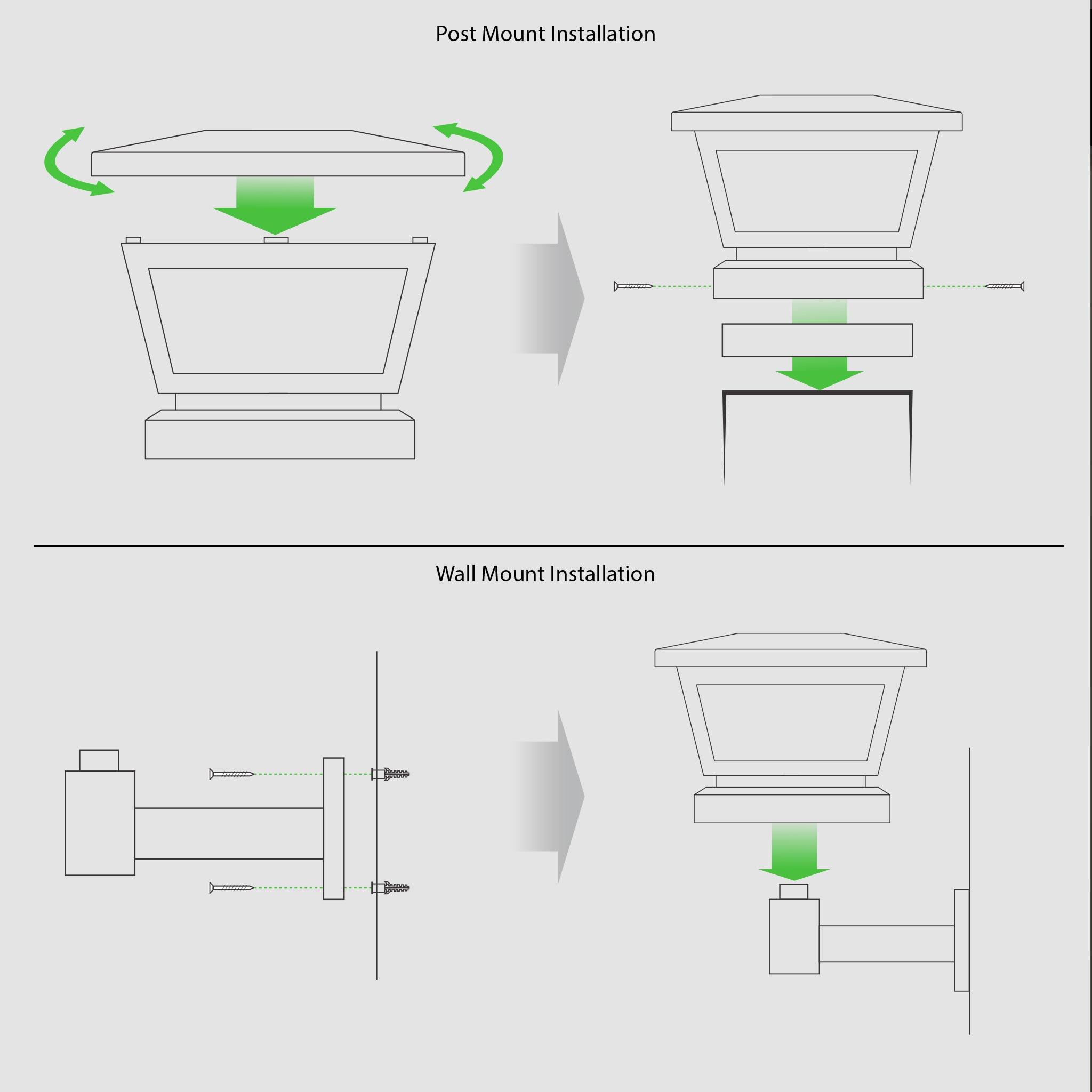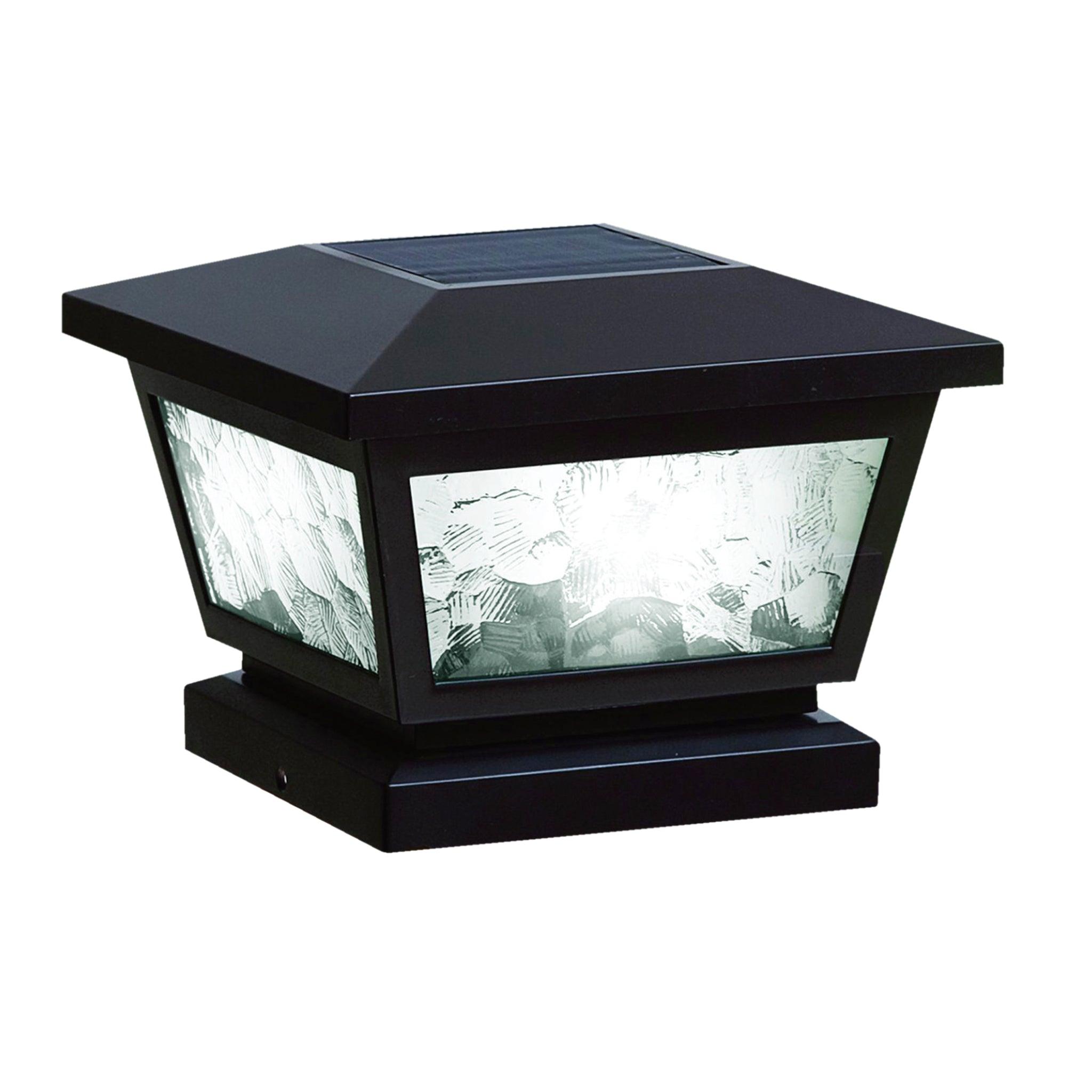 Fairmont Solar Post Cap/ Wall Mount - Black
SKU: FS100B
Super Fast Delivery! Receive your order in 2-5 business days.
The novel all weather versatile Black Fairmont Solar Post Cap can be used for post or wall mount with easy installation. It is complimented using real pebbled glass and two high-output LED's that will cast a brilliant white light. Will fit over 3 post sizes - 5x5, 4x4 or 3.5x3.5" post. (Wall adaptor included)
Download our Instruction Manual
• Lights up automatically every night
• High-output surface mount LED technology for brilliant white light
• Real pebbled glass
• Manufactured from Black ABS
• 1 Long-life AA Ni-MH rechargeable battery included
• Adaptors included to fit over an actual 5"x5", 4"x4" or 3.5'x3.5" post
• Quick and easy Do It Yourself Installation.
• 10 Lumens / 4500-5500 Kelvin
• Durable black ABS
• Real decorative glass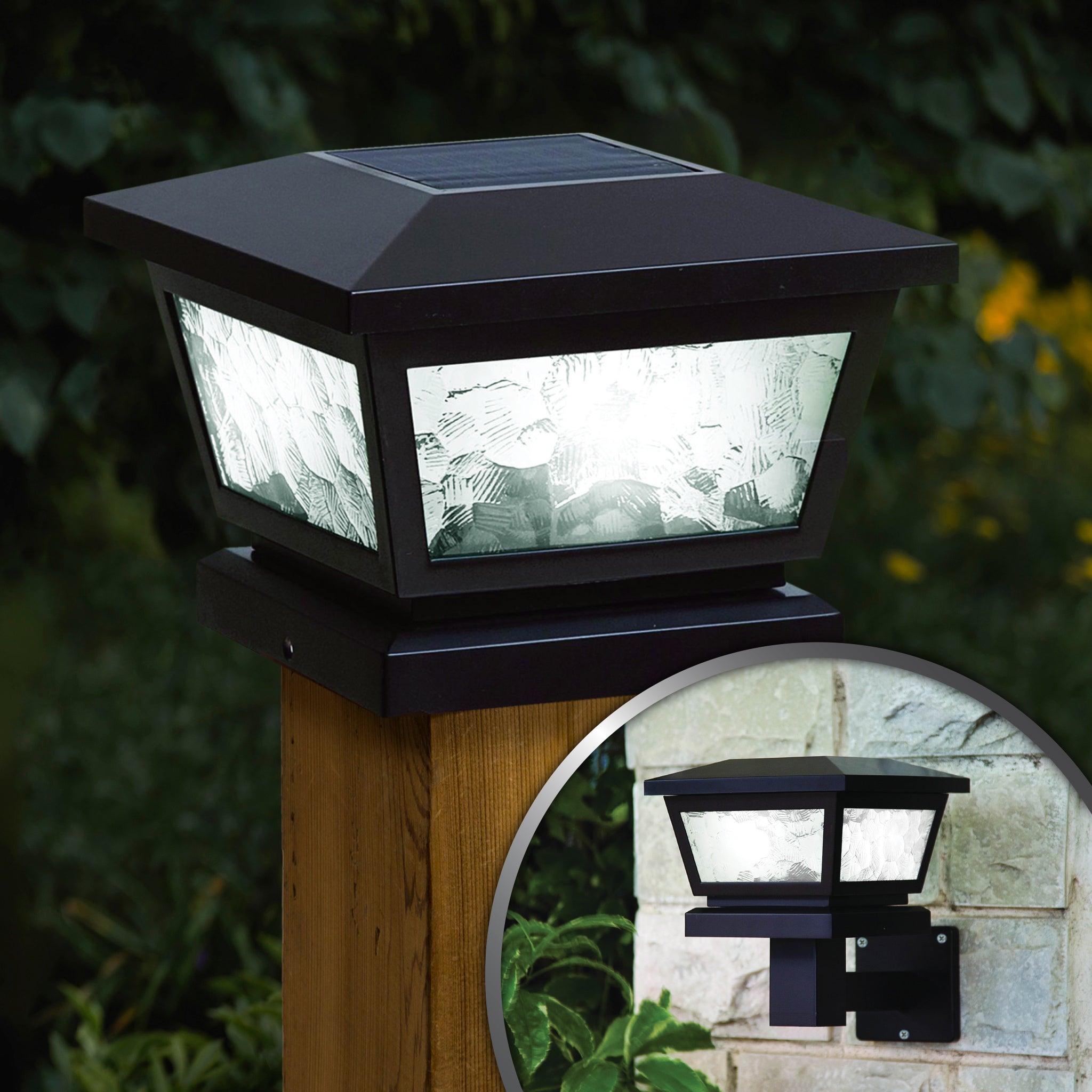 Post Sizing
Please measure your posts before purchasing
This product has no reviews yet.